Card games aren't the most sort-after genre of games on any App Market. But they appear to have made some strides in recent times weaving deeper strategy and multiple facets into their gameplay mechanic. Its fascinating how sports games, battle games, puzzle games, platformers, strategy games and even role playing games infused with card based elements are making for intriguing and challenging gameplay. In this post, we take a look at 8 exciting titles that landed on the App Store this year. Four of the games on the list are free card games for iPhone but involve IAPs.
Must Play Card Games for iPhone for 2014
Star Realms
Star Realms is a brilliant card battle game that has plenty of great features and a clever deck building system that makes you question your every choice of card. Its not just about grabbing the biggest and baddest card of them all, its about strategically picking your cards to make them work better together. Star Realms doesn't have the most heartening UI, but it can be easily overlooked for the depth of play and splendid graphics. A must play game of the year, this one is available for a free download but to access the full version, you will have to cough up $4.99.
WWE SuperCard
WWE superstars comes to life on the mobile card battle game WWE SuperCard. You collect your favorite WWE superstars, divas, and legends from over 400 available collectibles and build a powerful roaster enough to take on friends and players from around the world in 5 man teams. You can unlock new cards by winning matches, discover rare cards, train your card heroes or combine them to upgrade their abilities. There are multiple game modes and the ultimate King of the Ring tournament to pit your superior game skills. Price: Free
Card Dungeon
This irresistible card game has you taking control of a crusader who must free the lands from the hordes of monsters unleashed by the Nethermist. Card dungeon is unlike any game you've seen before, the characters etched out as 2D cardboard cutouts and there's dungeon crawling involved as well, as your hero stumbles into its depths to take on its denizens. Three ability cards hold the key to the action but they decay and eventually disintegrate as you use them. And that means constantly redefining the skills of our hero. And if that element alone isn't enough to jump right into the game, you may be tempted by the call of the 40 plus monsters who egg you on across 21 levels. Price: $3.99
Star Admiral TCG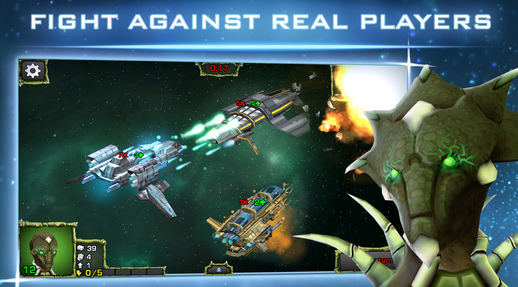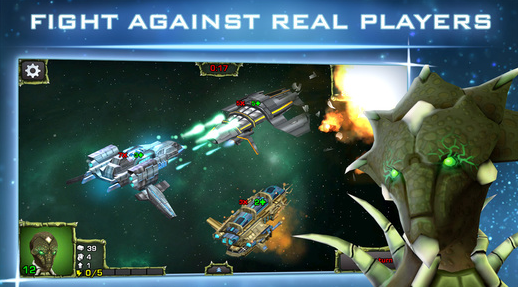 Star Admiral TCG takes the card battles to the stars as you build the most powerful fleet of ships you can to take on the mighty factions that are at war with each other. The developers have replaced the cards in the game with some bloody awesome 3D spaceships that you must collect to command and use craftily against the enemy. Plenty of tactics and fast paced PvP matches will have you glued to this game. Price: Free (Includes IAPs)
Outcast Odyssey
Outcast Odyssey is a fun adventure game involving monsters and magic and lots of spectacular effects. It has 600 beautiful cards crafted by acclaimed industry artists that will test your skills of enhancing, evolving and using in battles. There are loads of exploratory activities, fearsome battles, explosive combats, and Arena battles to indulge in. Price: Free
Outcast Odyssey Official Trailer
Monsu
Monsu is a cute little platformer featuring a little dragon who sets out to retrieve his treasure that has stolen by the villagers. And so he runs, jumps and double jumps, sometimes on spear wielding enemies to accomplish various objectives at each stage. There are also tons of cards to collect, these cards offering some sort of advantage during play. You can upgrade the cards to make them more powerful and evolve them to increase their utility. Monsu is light hearted and thoroughly enjoyable and you can pick it up for free. (Includes IAPs).
Card City Nights
In Card City Nights you find yourself in a strange town competing with the townsfolk in order to collect some 8 legendary cards so that you can beat the Card King and win a fortune. It's a charming game with some rather silly dialogs, loony graphics and jazz and hip hop soundtrack but it all clicks together quite well enough to keep you entertained every time you play. You have a 3×3 grid with cards and the key is to line up the arrows at the side and corners so that you can get a set of 3 symbols. There are about 180 cards in all, enough to keep you engaged in its various combinations and mechanics. Card City Nights is available for $1.99 on the App Store.
Starbase Annex
This clever little card game is set in the Starbase Universe which is some sort of a sci-fi setting for you to deal cards with your opponent and place them on a board at its various entry points. Each card can move one hex and if you happen to trample upon an enemy card and have more than the total value of that card, you can capture them. You keep progressing until you capture the whole board or run out of cards. This isn't the most innovative or gripping card game you will ever find, but its complexities are interesting enough to keep you in its sights for brief intervals. Price: $1.99.
Which of these cards games did you play and enjoy the most?