Two step verification is a powerful feature that lets you add an extra layer of security to protect your account. It works by asking you to enter a unique security code in addition to the password you already have configured to your account.
If you have an Amazon account, you can now enable two step verification for it by following the steps outlined below.
How to Enable Amazon Two-Step Verification
To enable Amazon two-step verification:
1.Login to your Amazon account and from the name drop-down list, select Your Account. 
2. In the Your Account page, in the Settings section, click Change Account Settings.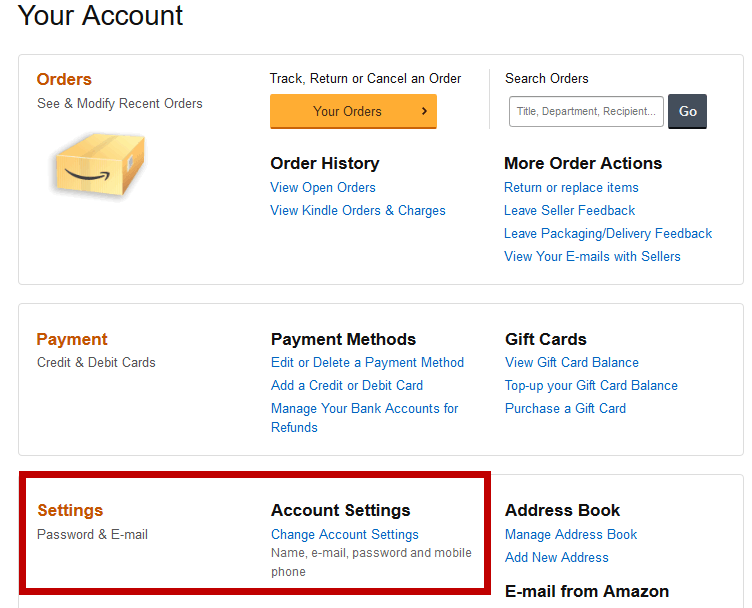 3. Fill in your email address and password once more, and click Sign in.
4. In the Advanced Security Settings section, click Edit.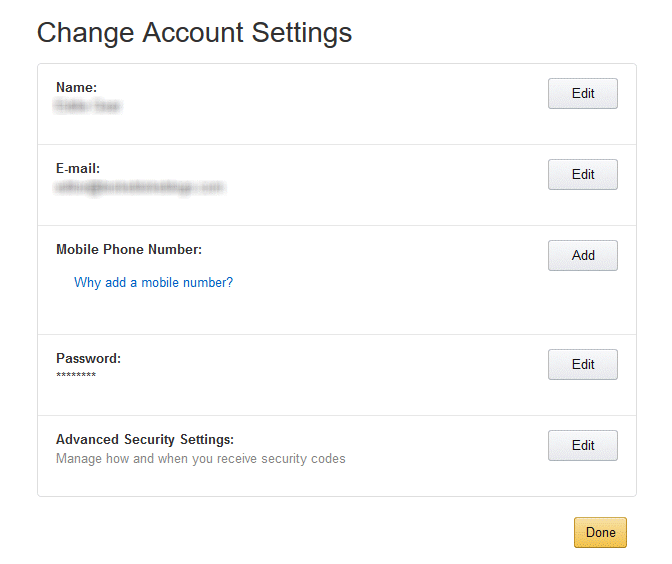 5. In the next screen, click Get Started.
6. In the next screen, add your primary phone number. Alternatively, you can download and configure an Authenticator app like Google Authenticator and click Send code.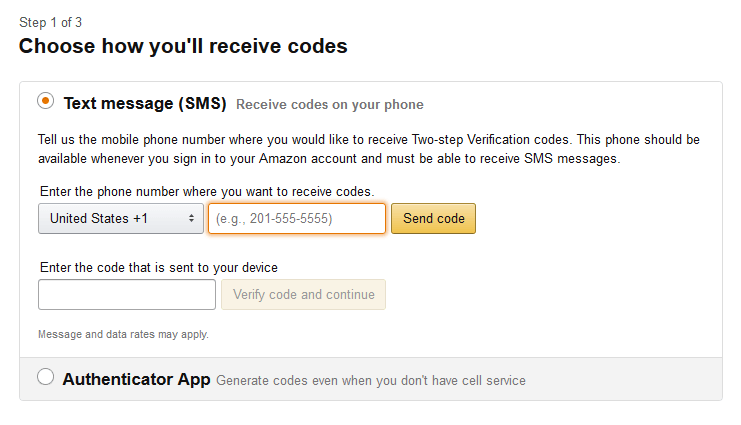 You will receive a code on your mobile phone.
5. Enter the code that was sent to your phone number or generated through the Authenticator app and click Verify code and continue.
Next, Amazon will prompt you to one of the following:
Add a back-up phone number and decide on delivery format (text message or voice call). You won't be able to turn on two-step verification without adding a back-up phone number. This is to ensure that you have another option to receive the security code in case you no longer have access to your primary mobile number.


Download and configure an authenticator app. This will allow you to generate security codes when you're unable to receive messages to your device.
Once you have added a backup phone number, you can login securely.
How to Login with Two Step Verification
To log-in with two-step verification:
1. Login to your Amazon account with your credentials.
2. Enter the security code that's sent to your phone.
3. Click the check box next to Do not require codes on this device to remember your computer or device and avoid entering a security code during sign in for this particular computer or device in the future.
4. Click Sign in.