Formatting is an incredibly useful feature in many situations. It's particularly handy for Universal Serial Bus (USB) drives as it allows you to erase its contents permanently in the most efficient way possible. You're also able to change your drive's file system between File Allocation Table (FAT32), Extensible File Allocation Table (exFAT), New Technology File System (NTFS), and Apple File System (APFS), which can potentially optimize the USB drive's speed and transfer rate. Put simply, formatting a USB drive brings several merits. The best part about formatting is that it's relatively easy and takes at most several minutes of your time, that is, if you don't encounter any issues.
Unfortunately, unless you're using a USB formatter, you may encounter errors and issues of all kinds. Read on as this article goes over four common issues when formatting a USB Drive and how you can fix them.
How to Fix Issues When Formatting a USB Drive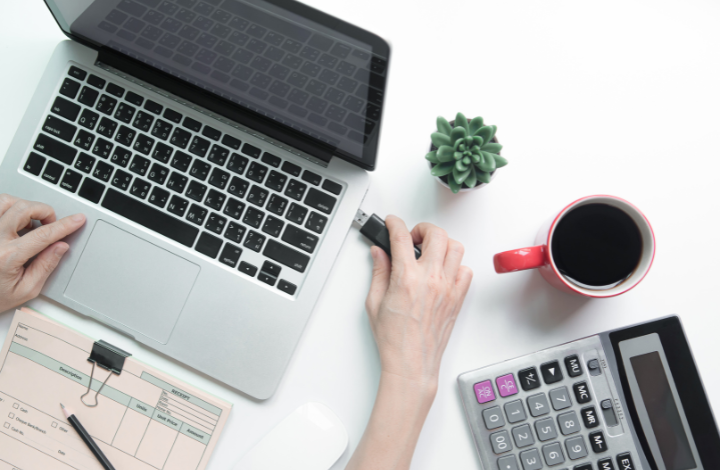 1. Bad Sector
Similar to your computer's internal storage drive, a USB drive has several sections called sectors. They're the divisions that separate the drive into logical parts. Though each sector is a different part of the drive, if one sector is dysfunctional, the entirety of the drive may also cease working. Those sectors are what experts call bad sectors. A bad sector can occur not only in USB drives but also in SD cards, hard disks, and other external storage drives.
Cause
There are two types of bad sectors: hard and soft. Any form of physical damage creates a hard bad sector, while data error and other software issues are the cause of a soft bad sector.
The appropriate solution will vary according to the type.
Solution
Physical damage on storage drives like a USB is typically irreversible. Hence, there's no solution for hard bad sectors. However, if you're dealing with a soft bad sector, here's how you can fix it:
Open 'My Computer' for Windows 7, or 'This PC'for Windows 10. The folder should consist of all the drives currently plugged into your computer.
Select and right-click on the drive that corresponds to the USB drive.
Select 'Properties.' A popup window will appear consisting of numerous tabs.
Navigate to the 'Tools'tab. This tab consists of three options: Error-checking, Defragmentation, and Backup. Each option has a corresponding button.
Click the 'Check now…' button under the Error-checking section. Another popup window will appear.
Tick the checkbox for 'Scan for and attempt recovery of bad sectors.'
Click 'Start.'
Though bad sectors can be disastrous, Windows PCs already have a built-in solution for this kind of issue. Therefore, you can very easily fix it, though it's not a guaranteed success.
2. Physical Damage
Physical damage can disrupt the USB drive format process in various ways. For example, you may encounter an error message that says, 'Windows was unable to complete the format.' At worst, it can make the drive undetectable, which makes formatting impossible, to begin with.
Cause
The cause of physical damage may vary. Perhaps you dropped it into a puddle of water. Maybe you stepped on the USB drive in the past. It may survive certain instances of physical damage, but the damage is still done. If you've ever mishandled it before, you shouldn't be surprised if it suddenly ceases functioning. It's most likely that the damage is simply taking effect.
Solution
As stated earlier, physical damage is irreversible on a USB drive. You'll almost always need to replace the part that was damaged. It typically requires the help of a professional as you most likely need to replace the wires. This process would involve stripping the old wires, soldering new ones, coating the wires, and the like. You should also consider the possibility that the entirety of the USB drive is damaged. In that case, there's no fixing this issue.
3. Write Protection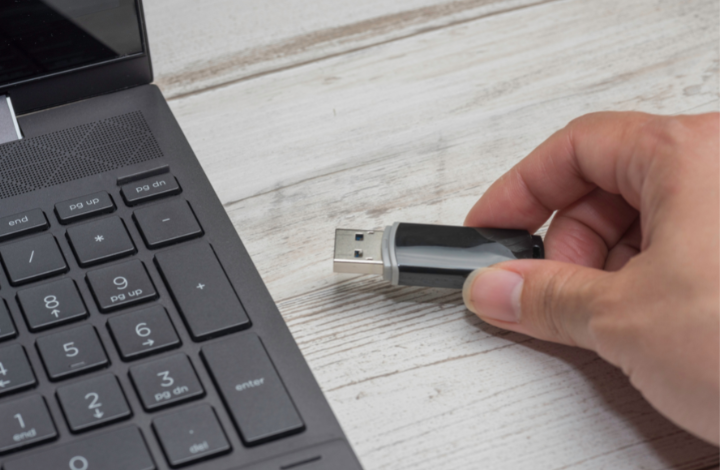 Write protection refers to the restriction placed upon a storage drive to prohibit unauthorized users from doing anything to the drive. A write protection can either be hardware or software-based.
Cause
Hardware-based write protection is when the manufacturer intentionally restricts the drive that you can activate at will. For example, certain secure digital (SD) cards have a switch that you can toggle to enable write protection. On the other hand, software-based write protection is added later after the USB drive's purchase by the user themself using their device. In your case, you may have added it unintentionally, which is why you may not be aware of it.
Solution
If it's hardware-based write protection, you simply have to toggle off the write protection switch. If you don't know where it is, you can figure it out by looking into the brand of the USB drive and its model. You should be able to find its mechanisms via the brand's website.
In the case of software-based write protection, you can disable it with these steps:
Press 'Ctrl + R'on your keyboard to open the Run window.
Type in 'Regedit' on the text bar.
Click 'OK.' That should open the 'Windows Registry.'
On the left side of the window, you'll find several directories. Expand the appropriate directories until you get to this file path: HKEY_LOCAL_MACHINE\SYSTEM\CurrentControlSet\Control\StorageDevicePolicies
Upon selecting the 'StorageDevicePolicies' directory, you'll find an item on the right side of the interface that says 'WriteProtect.' Double-click that item.
A popup window will appear. It shows you the current binary value of the 'WriteProtect'key. Here, 1 means it's turned on, while 0 means it's disabled. Make sure the value is 0.
Click 'OK.'
If you can't find the 'StorageDevicePolicies' key, you can create it yourself by right-clicking on any space on the right side of the interface. Then, select New > Key.
Rename the key to 'StorageDevicePolicies.' You must also repeat the same process, but instead of selecting 'Key,' select 'String Value.' Rename that value to 'WriteProtect' and set its value to 0.
It's a bit of a technical process, but it's still relatively straightforward.
4. Virus Or Malware
Virus, malware, and other similar threats are fatal to a computer, and they're no different from USB drives. They can cause all sorts of issues, like disrupting the USB drive format process.
Cause
It can be difficult to trace back when and how your USB drive got the virus or malware, but if it's acting up, it's always a good idea to consider the possibility. The common causes might be:
Plugging the USB drive into a virus-ridden laptop or computer
The use of third-party software to perform operations on the USB drive
Copy-and-pasting an already virus-ridden file
Solution
To fix the issue, you simply have to install an anti-virus program on your computer. Even if you're currently unable to open the USB drive, you should still be able to run it through a scan to remove the virus.
Parting Words
These issues happen more frequently than you may think. And while there are solutions to most of them, there are instances where the problem is simply unsolvable. In those cases, the best course of action is to simply buy a new USB drive. Since you're formatting the drive anyway, that means you don't have any important files inside it. Therefore, replacing it is a completely viable option.