Cloud gaming has revolutionized the way gamers enjoy their favorite video games. Gone are the days when you needed to be glued to a PC or console to immerse yourself in virtual worlds. With the advent of Xbox Cloud Gaming, previously known as Project xCloud, gamers can now access a vast library of games on the go. Whether you're a fan of action-packed adventures or intense multiplayer battles, Xbox Cloud Gaming offers a versatile and convenient way to play all your favorites and the latest releases.
A Brief Overview of Xbox Cloud Gaming
Xbox Cloud Gaming, similar to platforms like Google Stadia and Nvidia GeForce Now, allows gamers to stream a subset of Xbox Game Pass games on devices other than consoles. To access Xbox Cloud Gaming, you need to be an Xbox Game Pass Ultimate subscriber, which costs $15 a month or $160 annually. With Xbox Cloud Gaming, you can play games that your system might not have the power or space to run locally, making it a fantastic option for Windows PC users. Simply navigate to the Xbox Game Pass games on your console, look for games with a cloud icon, and click the "play" button to start gaming.
The Importance of Choosing the Right Controller
When it comes to cloud gaming, having the right controller is essential for a seamless and enjoyable gaming experience. Xbox Cloud Gaming supports a variety of controllers, including the official Xbox Wireless Controller. However, there are also other controllers and accessories available that cater to specific devices and gaming preferences. Whether you're gaming on an Apple device, Android phone, or Windows PC, finding the best controller for your needs will enhance your gameplay and make it more comfortable and immersive.
That said, let's now take a look at some of the best controllers for Xbox Cloud Gaming.
Best Xbox Cloud Controllers for Apple Devices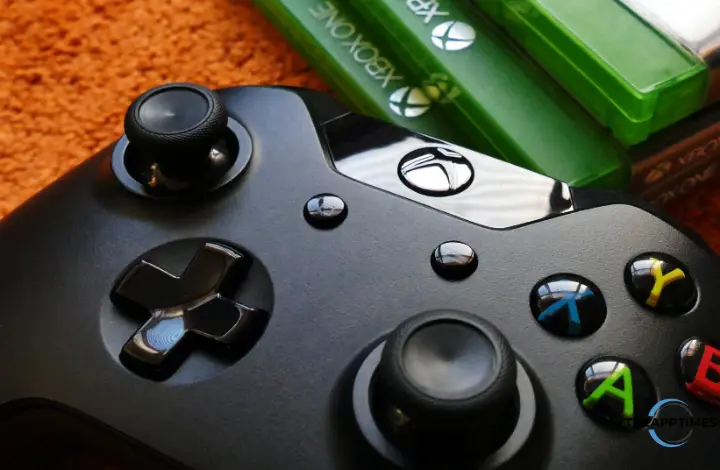 If you're an Apple user looking to enhance your Xbox Cloud Gaming experience, there are several excellent controller options available.
Xbox Wireless Controller
One of the top choices is the Xbox Wireless Controller. This controller is a universal option that works seamlessly with Macs and iPads. If you already own an Xbox system, chances are you already have an Xbox Wireless Controller.
Any Version 2 Xbox Wireless Controller with Bluetooth can be wirelessly paired with iPhones, iPads, and Macs. Alternatively, you can connect the controller to your Mac using a USB-C cable. The Xbox Wireless Controller features a new hybrid D-pad and textured grip on the triggers, ensuring precise control and comfort during gameplay.
The Backbone One
The Backbone One is a mobile gaming controller designed for iPhones that adds console-style controls to your device. The controller has a built-in Lightning connector that fits snugly around the phone and is compatible with any iPhone that has iOS 13 or newer.
The Backbone One is lightweight and comfortable enough to use during extended gaming sessions. It has dedicated controls for capturing screenshots and gameplay, and to bookmark moments within your recorded videos.
The controller also has a Lightning port on the bottom of the device for pass-through charging, which is a useful feature for mobile and cloud gaming. The Backbone app is powerful and user-friendly, allowing you to launch your games and add social features and screen capturing.
The controller is cloud gaming and remote play compatible, enabling incredibly responsive gaming anywhere you want. The Backbone One is a good option for iPhone users looking for a controller that replicates the console experience as closely as possible. The controller costs $99 and comes with a 3-month trial of Discord Nitro.
SteelSeries Nimbus+ Wireless Gaming Controller
The SteelSeries Nimbus+ Wireless Gaming Controller is a versatile controller designed for iOS devices. The controller has a good shape, well-made inputs, and very good battery life. It is compatible with Apple Arcade and iOS gaming on iPhone and iPad.
The SteelSeries Nimbus+ has a range of buttons and analog sticks that are responsive and well-made. It has a rechargeable battery that provides up to 50 hours of gaming on a single charge. The controller has a Bluetooth connection that can be used to connect to your iOS device. It also has a built-in Lightning port for charging.
Despite connecting over Bluetooth, which tends to add a small, but noticeable amount of input lag, the SteelSeries Nimbus+ is a very solid controller. It is great for playing a wide range of games on iOS devices. It is also a great choice for Apple Arcade subscribers looking for a high-quality controller.
Best Xbox Cloud Controllers for Android and Windows PCs
Android users and Windows PC gamers also have a range of excellent controller options for Xbox Cloud Gaming.
PowerA MOGA XP5-X Plus
One standout choice is the PowerA MOGA XP5-X Plus. This controller not only offers a comfortable gaming experience but also includes a built-in battery.
With a 3,000-mAh battery, you can play games for longer periods without worrying about your phone's battery life. The controller comes with a clip for mounting your phone, allowing you to play games on the go with ease.
While the cable running from the controller to your phone might seem a bit cumbersome, the PowerA MOGA XP5-X Plus is a reliable and convenient controller, especially for extended gaming sessions.
Razer Kishi V2
The Razer Kishi V2 is a premium mobile gaming controller designed for Android and iOS devices. This is an improved version of the original Kishi, with a smarter, more responsive design that levels up its game. It has a backbone-style extendable bridge design that makes it easier to fit a larger phone into the controller. It has two analog sticks, one on each end of the controller, that have a nice feel to them.
The Kishi V2 is compatible with Android and iOS devices and is perfect for cloud gaming and remote play. There are remappable buttons and micro switches that replace the previous controller's membranes.
The Kishi V2 also has a Virtual Controller Mode that allows all Kishi V2 for Android owners to use their controller to play touch-screen games. The Razer Kishi V2 is a good controller option for Android users with a mostly future-proofed design. It is priced at $99.99.
Conclusion
Xbox Cloud Gaming has opened up a world of possibilities for gamers, allowing them to play their favorite games anytime and anywhere. By choosing the right controller, you can enhance your gaming experience and enjoy seamless gameplay on a variety of devices. Each accessory in this article offers unique features and benefits, ensuring an immersive and enjoyable gaming experience. So, gear up, choose your controller, and embark on epic gaming adventures with Xbox Cloud Gaming.