In the vast landscape of video games, few titles capture the imagination quite like Bethesda's upcoming release, Starfield. Set in a space-themed universe, Starfield promises to deliver an immersive and thrilling experience for players. With its open-world exploration, customizable characters, and a rich narrative, this action role-playing game has already generated a significant amount of buzz among gaming enthusiasts. In this article, we discuss all the details of Starfield, exploring its gameplay, setting, development, marketing, and reception.
Gameplay: A Universe at Your Fingertips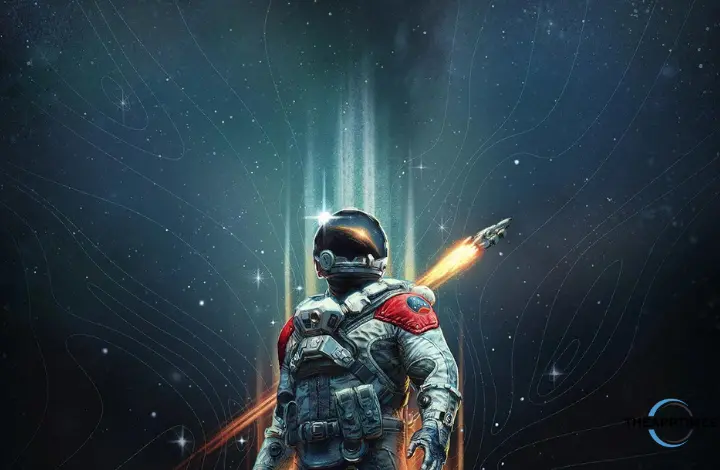 Starfield offers players a seamless blend of action and role-playing elements. The game allows players to switch between a first-person and third-person perspective, giving full control over their character's viewpoint. The expansive open world of Starfield is set within the Milky Way galaxy. It features both fictional and non-fictional planetary systems. With over 1,000 planets, numerous moons, and space stations to explore, the possibilities are virtually endless.
The landscapes in Starfield are a combination of procedurally generated and handcrafted content. The game generates terrain, alien flora, and fauna based on the star and atmosphere of each planet, creating a unique and immersive experience.
Players will encounter a variety of non-playable characters (NPCs) throughout their journey, some of whom may join the player's crew. These NPCs can aid the player in combat, carry items, or interact with other characters on the player's behalf.
Customization
Customization plays a significant role in Starfield. Players can customize their character's appearance, background, and traits, allowing for a personalized gameplay experience.
As players progress, they will unlock additional traits that can aid or hinder them on their journey. The game features five distinct skill trees: Physical, Social, Combat, Science, and Tech. By leveling up and completing challenges, players can unlock abilities within these skill trees.
Combat in Starfield offers a variety of options. Players can utilize firearms, explosives, and melee weapons to defeat enemies. Weapon customization is also available, allowing players to attach accessories such as telescopic sights and suppressors. Additionally, players can equip jetpacks for enhanced mobility and traversing impassable environments.
Resource management and crafting play a crucial role in Starfield. Players can scan planets to identify natural resources that can be extracted or harvested for crafting recipes. Outposts can be constructed, serving as homes and resource extraction operations.
Players can also purchase or commandeer spaceships, which they can customize and upgrade. Ship combat and boarding other ships add an extra layer of excitement and strategy to the gameplay experience.
Setting: A Galaxy Awaits
Starfield is set in an area known as the Settled Systems, extending 50 light-years outward from the Solar System. The game takes place 20 years after the Colony War, a conflict between the United Colonies and the Freestar Collective. Despite an uneasy peace between the major factions, tensions still simmer beneath the surface. Players assume the role of a member of Constellation, an organization of space explorers dedicated to uncovering the mysteries of the universe.
Development: From Concept to Reality
Starfield marks a significant milestone for Bethesda Game Studios, as it is their first new intellectual property in over 25 years. The game's development began shortly after the release of Fallout 4 in 2015 and has been in production for several years. The team at Bethesda Game Studios aimed to create a science-fiction game that would stand out from the crowd, combining elements of NASA-inspired technology with a unique narrative.
The game utilizes Creation Engine 2, Bethesda's proprietary game engine, which allows for improved visuals and technical performance. The development team focused on creating a vast and immersive world, filled with rich lore, captivating characters, and engaging gameplay mechanics.
Marketing and Release: Building Anticipation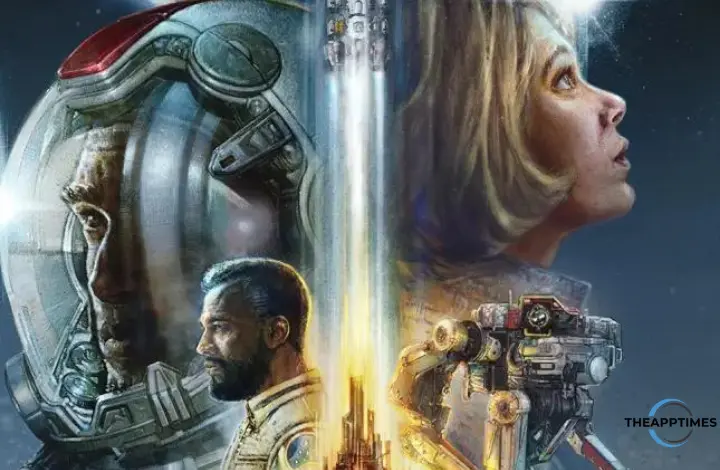 Starfield's announcement at E3 2018 sent shockwaves through the gaming community. Since then, Bethesda has carefully curated the marketing campaign for the game, building anticipation among fans. The game was initially set for launching on November 11, 2022. It was delayed to the first half of 2023 to ensure a polished and high-quality experience.
Bethesda has offered various editions of Starfield, including a Premium Edition and a Constellation Edition. Players who purchase these editions gain early access to the game and exclusive bonus content. The game has also received significant attention at gaming conventions and events, with gameplay previews and live performances of the game's music.
Reception: A New Frontier in Gaming
As with any highly anticipated game, Starfield has generated substantial buzz among gamers and critics alike. The early access release of the game has received generally favorable reviews, with critics praising its open-ended gameplay, combat mechanics, visuals, and technical performance. However, some have criticized the game's story and writing, suggesting room for improvement in these areas. Overall, Starfield has been well-received. It has a unique blend of action, role-playing, and space exploration that has captivated players around the world.
Sales: A Stellar Start
Starfield's early access release on platforms such as Steam has seen a strong initial response, with over 230,000 players diving into the game within the first two hours. This impressive start indicates a high level of interest and excitement surrounding the game. As more players explore the vast universe of Starfield, it is likely that its sales will continue to soar.
Final Thoughts
Starfield represents a new frontier in gaming, offering players a vast universe to explore and a myriad of possibilities. With its immersive gameplay, customizable characters, and captivating narrative, the game has the potential to become a beloved title among gamers. You can pre-order Starfield on the official website and play it as soon as it launches worldwide on September 6th, 2023. If you love accessorizing your gameplay environment, be sure to check out Elgato's Starfield streaming gear.