You own a powerful Mac and that's totally cool. However, if you are working on large projects that involve photo, video editing or content creation, you may need a speedy, reliable external drive that offers extra storage space while also serving as a backup for your most important work. Here's our pick of 4 of the best external SSD gadgets for Mac that offer great features and give you the convenience of working without lags and interruptions.
Best External SSD Gadgets for Mac
SanDisk Extreme Pro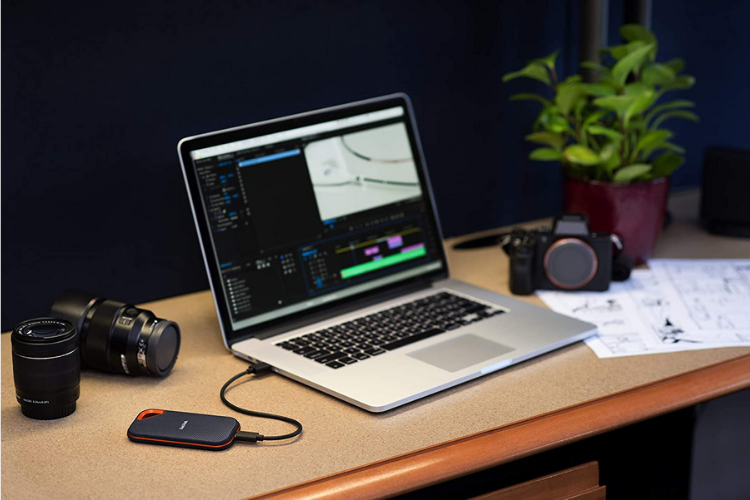 The SanDisk Extreme Pro is a speedy SSD option that offers transfer speeds to up to 1050MB/s. It comes with an IP55 rating, meaning it is both water and dust resistant. This external drive has a capacity of up to 1TB with the convenience of editing directly on the drive, if the need arises.
It also supports USB Type–C and Type-A connections so you get universal compatibility with both PCs and Mac computers.
All of these cool features are packed in a compact eye-catching rugged design and a silicon rubber coating that delivers higher impact resistance. Plus, the aluminum body ensures the solid-state drive core stays safe and cool. Pick up this lightweight, pocket sized SSD and work from anywhere with greater convenience.
See the SanDisk Extreme Pro on Amazon
Samsung 860 QVO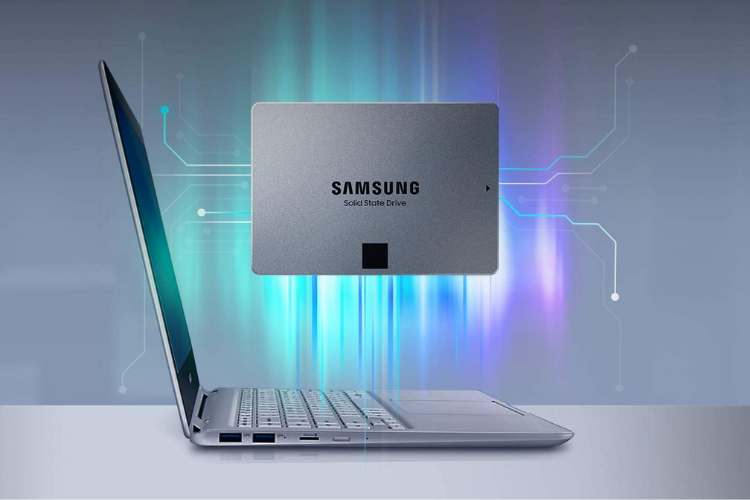 Samsung has a good collection of external SSDs including this fastest external drive money can buy. However, our affordable selection is the 860 QVO which boasts huge storage, solid performance, lightning-fast bootup speeds and great reliability. It has read and write speeds of 550MB/s and 520MB/s respectively. That gives it the ability to transfer files 10 times faster than a hard disk drive.
The 860 QVO SSD also comes with a suite of tools called Samsung Magician that monitors the speed, performance, and overall health of your drive for healthy performance.
It also offers AES 256-bit hardware-based encryption compliancy, so you know your data is always secure.
See the Samsung 860 QVO on Amazon
Crucial X8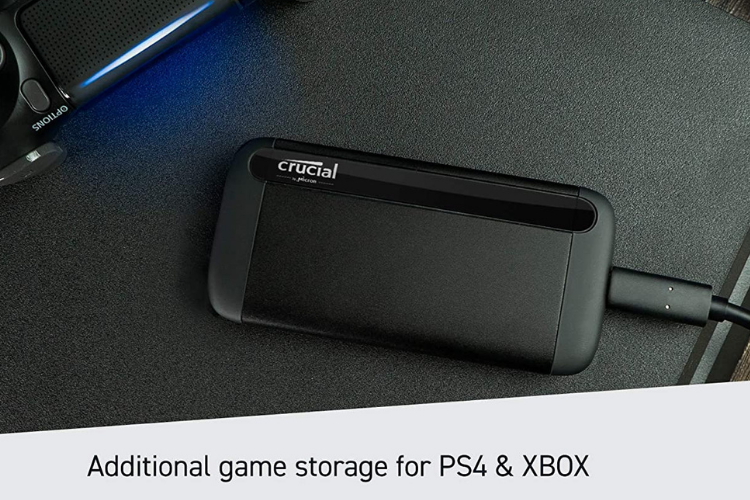 Backed by Micron, one of the largest manufacturers of flash storage in the world, the Crucial X8 is a fast, portable SSD that offers incredible read speeds of up to 1050MB/s. Simply put, you can load files up to 1.8 times faster than most portable SSDs. Or load files up to 7.5 times faster than portable hard drives. It also has universal compatibility, working with Windows, Mac, iPad Pro, Chromebook, Android, Linux, PS4, and Xbox.
This plug and play drive offers easy backup and storage options for your photos, videos, games and documents. You can encrypt your drive and protect your data using Windows Bitlocker to Go or Apple's FileVault. It also works with popular brands like Symantec and McAfee.
The SSD is built for tough handling, and can withstand extreme temperatures, shock, vibration, and even a 7.5-foot drop.
Check out the Crucial X8 on Amazon
RavPower External SSD Pro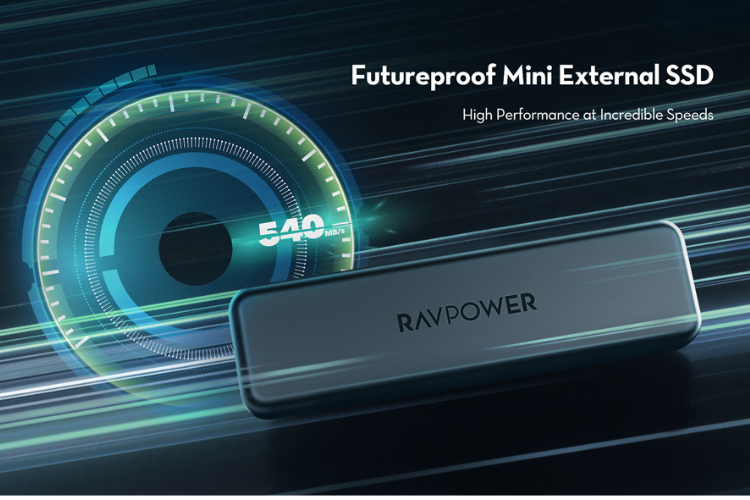 The RavPower External SSD Pro is a palm-sized gadget equipped with Silicon Motion SM2258XT controller & JMS580 chipset for great performance. Transfer speeds of upto 540Mbps ensures faster boot-ups, shutdowns, and app response. If you're big on gaming, you can play stored games directly from this external SSD without compromising on space and speed.
It comes with a USB C to C and USB C to A cable to seamlessly work with Windows PC, MAC, Android smartphones or tablets with USB C port, iPad Pro, Xbox and PS4. Security comes by way of ATA lock technology and AES 256 bit hardware encryption to protect your data from unauthorized users.
See the RavPower External SSD Pro on Amazon
Final Thoughts
Solid-state drives (SSDs) make it easy to back up devices and quickly store and transport data in a safe secure manner. SSDs also have the advantage of being more damage-resistant compared to hard drives and consume less power to get going.
With the price of SSDs dropping everyday, they are fast becoming the most affordable option for today's data-driven generation.
If you are on the lookout for fast SSD gadgets with solid performance, the gadgets on this list will not disappoint. Check it out and tell us what you think!