In the time and age of the over-the-top platform, you would find it weird when marketing experts advise you to invest in connected TV advertising instead. Why? Because it is still quite relevant. According to an independent study, if you look at the spending of American businesses on their marketing function alone, the amount is close to $29 billion and this is only on connective TV advertisements. This will have crossed this mark by the end of 2024. Connected TV advertising is also one of the fastest-growing advertising channels known to various enterprises and industries. This is because it is still highly relevant and very much personalized when it comes to targeting the demographic you have in mind. The following section discusses a few important things you must know about connected television advertisements in 2023. Let's begin:
Connected TV Advertising In 2023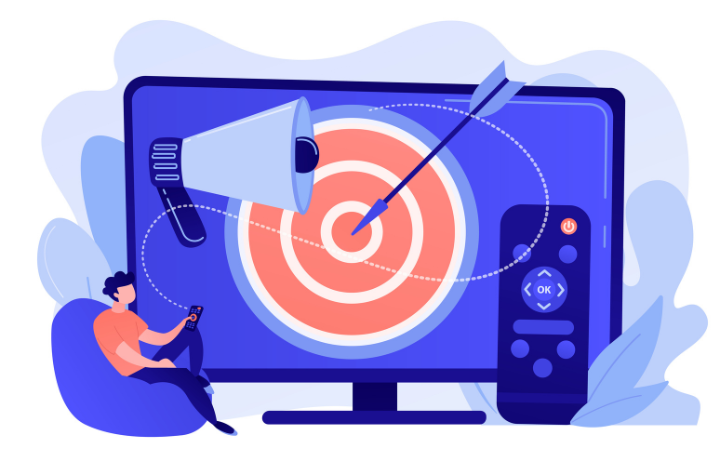 1. Highly Precise Targeting
When you invest in traditional TV channels, you look for shows that are more frequently and widely watched by your audiences. You can also narrow down your target demographic by the type of content that they view on television. It is very much possible to target a specific age demographic or a segment of the population based on their income level.
For example, if you want to target young ladies between the age group of 15 and 25, you would think about targeting youth shows or something of a romantic reality television series like The Bachelor or perhaps something that engages the youth at a larger scale like America's Got Talent.
2. Your Audience Wants More Video
Your audience wants to consume more video content as compared to written content which is in the form of articles and blogs. They do not wish to read long texts and descriptions. They just want to be entertained and the right kind of video presentation is what they look for.
Do you know that the number of people who consume video practically every day has gone up to 244.4 million in the past year? The number has kept on increasing and continues to rise as we speak.
The advertiser has to create high-quality content which is not just relevant but informative as well. By just ensuring that their user sticks around for the initial 5 seconds of the advertisement, they will have a potential lead willing to turn into a loyal customer.
3. Real-Time Measurement
There is no other channel of marketing that allows you to perform real-time measurements of its effectiveness. When you talk about CTV advertising, it allows you to keep a track of its effectiveness and the degree of awareness that it can generate among your target demographic.
You can generate stats in a very timely manner to understand just how effective your message is in driving a response from your audience. It allows you to measure all your advertising campaigns across numerous television networks, channels, and platforms.
4. Increased Visibility
You get more visibility through this platform. This is because your connected TV advertisements are played in high-definition quality with the best possible video resolution and surround sound. It is more impactful as compared to any other promotional content. When
you compare these advertising campaigns with billboards around the city, they tend to be a lot more interesting and engaging to your users. Advertisers need only 5 to 10 seconds to draw their audience in with their interesting and entertaining message.
Even if your user decides to skip your TV advertisement, it would be after watching at least 5 or 7 seconds of it. By then, the promotional message would have done its job.
5. The Difference Between OTT And CTV
This is also something that you should know about connected TV advertisements. OTT and CTV are used interchangeably by many people. However, there are numerous significant differences between the two. OTT stands for all the over-the-top platforms that you get on the internet such as Netflix, Amazon Prime, HBO Max, Disney Plus, Apple Plus, and many more. CTV is your regular television. There are numerous factors that affect the performance of CTV ads such as:
Completion rate
Viewability
Total reach
Cost per Mile
Cost per completed view
Return of Investment
Post view visit
To Wrap It Up
Connected TV ads allow you to craft a very unique narrative about your product and service. It also gives you the freedom to keep your message precise, crisp, and very short all the while keeping it highly entertaining. You can make a hook with the help of the right messaging with this channel. Remember to invest in it in 2023 and beyond.