Playing Android games on your smartphone may be a lot of fun. However, if you prefer the luxury of playing on a handheld device, you need to check out the Amkette Evo Gamepad Pro 2. This device can turn your Android into a cool gaming handheld device. Here are more details on the game controller.
What is the Amkette Evo Gamepad Pro 2?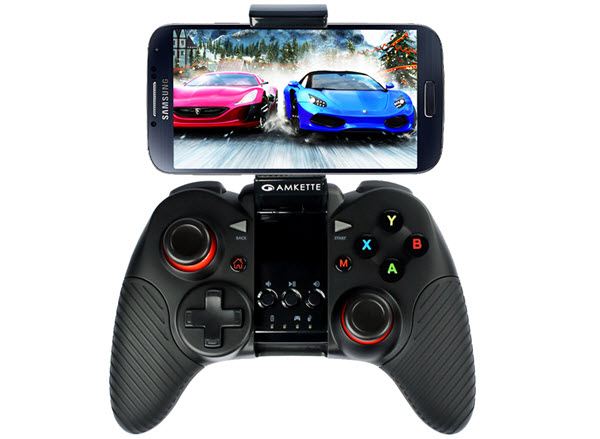 The Amkette Evo Gamepad Pro 2 is a controller that transforms your Android smartphone into a handheld gaming console. All you have to do is connect your Android smartphone or tablet using Bluetooth 3.0 and enjoy the best Android games using physical controls. It includes a 400 mAh rechargeable Li-Polymer battery.
The Amkette Evo Gamepad Pro 2 is a rugged device with a soft rubberized hand grip. It has a smooth and sturdy clamp with an improved locking mechanism that can hold a 6-inch screen smartphone firmly and securely.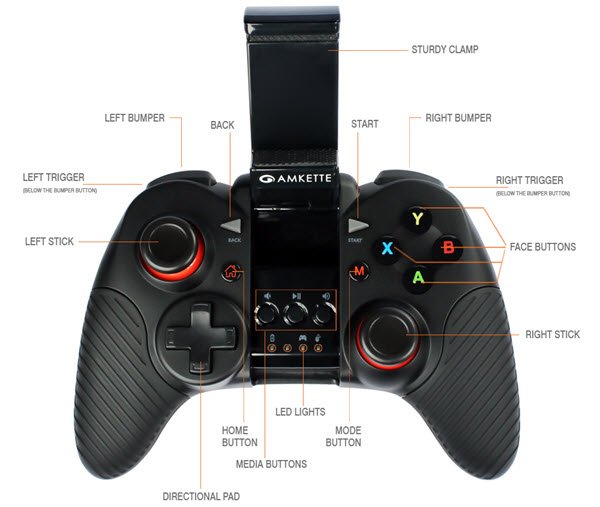 There are also built-in buttons including a couple of Bumper buttons, Analog Sticks, and Analog Triggers. These buttons are designed for ease of use and intuitive gameplay. The physical controls on the gamepad promises to deliver a professional gaming experience for users.
If you want to enjoy a more relaxing experience, you can use the tablet stand that comes with the package. You can also purchase a MHL / Micro HDMI cable and connect your Android phone to your TV to enjoy gaming on the big screen.
Watch the Amkette Evo Gamepad Pro 2 in action.
Users can also download the Evo Gamepad App on Google Play to get access to over 400 awesome games that play brilliantly on the device. Games include Modern Combat 5, Asphalt 8, Badland, GTA and more.
The Gamepad Pro 2 package includes the console, a Tablet Stand, Micro USB Charging Cable, and Quick Start Guide. The controller is priced at Rs. 2,599 on leading e-Commerce platforms.