Apple 's Renew program is designed to encourage users to be more responsible when it comes to recycling their old iOS devices. When you recycle your old iOS device via Apple Renew, you recycle responsibly by  giving a chance for your device to be used again and help keep electronic waste out of landfills.
Apple is showing its appreciation to users who recycle responsibly by releasing 9 eco-friendly iOS wallpapers, which also serves to promote its mission. The wallpapers are designed by renowned graphic artist Anthony Burrill. Each wallpaper is inspired by nature and people coming together to help the planet.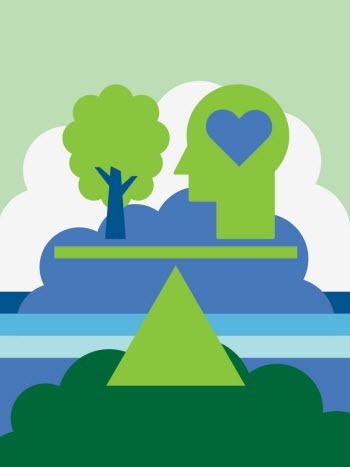 The wallpapers are available in custom sizes for the iPhone 5 and 6 devices as well as the iPad Mini, iPad Air, and iPad Pro.
If you followed Apple's Monday keynote, you would have noticed how Lisa Jackson, Apple's head of environment, spoke on stage about Apple's initiative to protect and preserve the environment. You would have also seen Liam the Robot become Apple's mascot for recycling, using his skill to separate different iPhone components to make it easy for recycling.
The easiest way to get your new wallpapers is to visit this site on your mobile device and save the image to your photo library. Or you can download the wallpaper to your computer and transfer it to your device using iCloud, AirDrop, or by emailing it to yourself.
Once it's in your device's photo library, go to Settings and select Wallpaper, then tap Choose a new wallpaper. Finally, select the wallpaper from your photo library and tap Set.
You can show your support for Apple's environment saving mission by downloading the new wallpapers here..