Most people love having pets in their lives and homes. Pets make you exercise more in regular walks. You can manage your caloric level when you are taking your pet for a walk. Pets are good companions, and they reduce your loneliness. However, maintaining a pet can be tedious; that's why various developers created the following apps for pet owners to aid in the maintenance of a pet.
Cool Apps for Pet Owners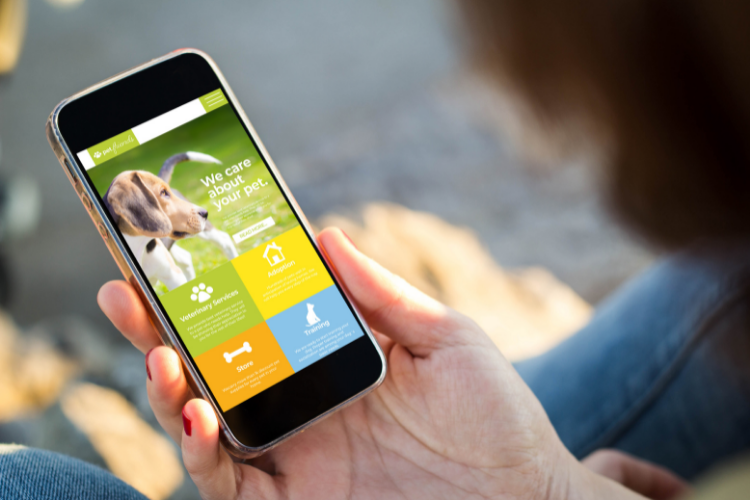 WeRescue
WeRescue is an app that is specially made to rescue the strayed and the lost pets. Pet lovers also use this app to find a pet to adopt. This app will display pictures of cute pets that will make you interested in adopting one. You can also report about your lost pest, stating the area where it was lost. This could really help in locating a lost pet.
When using the WeRescue app, you are saving a pet's life by giving it love and a home. With the app, you can connect to pet shelters all over easily and quickly. You can find different breeds of pets like the hunting breeds and the mixed breeds using this app.
Pets need to be well looked after too. A company called Zomedica Corp. (ZOM) is a veterinary health company that focuses on the unmet needs of clinical veterinarians by developing products for companion animals. Many investors watch the ZOM price target carefully.
Chewy
Chewy is an app where pet owners can order pet food, pet toys, pet medicine, and pet-related products. This app helps pet owners to shop online for the needs of their pets. You can make an order and get your products within few days. It would be best if you considered shopping at Chewy because it is reliable and convenient.
Chewy guarantees that you will be satisfied with all the products you will order for your pet. You can access the Chewy app at any time. You should make sure to put the notifications bell on to get deals like coupons and discounts on the products you buy. When you have installed the Chewy app on your phone, you are sorted into the various variety of pet food.
Pet First Aid
Any pet owner must have this app. This app helps pet owners know how to take care of their pets if they have been hurt or harmed when playing. As a pet owner, you get guidelines from the app to help you understand how to carry out first-aid. It would be best to consider all the instructions in this app before taking your pet to the veterinary doctor.
The app is applicable when there is an emergency to treat the pet. The app also has videos that will help you in situations like cleaning and dressing a wound. While using the app, you learn how to handle a cardiac emergency and what to do when your pet has breathing problems. Other videos show you how to treat burns and falls.
Petcube
Petcube is an app with cameras designed that you can get in touch with your favorite pet from wherever you are. A camera is placed on a device then you can set the gadget at your home. You communicate to your pet through a speaker that is inbuilt inside the Petcube gadget. Petcube allows you to interact and play with your dog even when far from each other.
The Petcube app allows you to control your pet and command them using the Petcube app. This app helps because you can also see what is happening at your home. The benefit of having this app is that it has a discreet design. It also has Alexa support which is a nice bonus. You are also eligible to get some features to work without a subscription.
MyPet Reminders
MyPet Reminders is an app that helps the pet owner remember medical appointments and times to administer medications to the pet. Most people tend to forget, mainly when you have other tasks to do. This app will notify you when the date for the veterinarian appointment is due. You only need to create a profile for your pet, stating important dates for the meetings.
Using this app, you only need to register pet medication email reminders. Life as a pet owner is made easy using this app. The app, MyPet Reminders, also keeps track of your pet's medical records, preventive treatment schedule, and general hygiene. You can book an appointment with professionals if your pet needs special care. Make use of your smartphone well. Install the above apps, which are fun and valuable in your life as a pet owner.