ASUS which showed off its Windows tablet, the VivoTab Note 8 at the CES this January made the device available at the Microsoft Store this weekend. At $329, the tablet is slightly more pricey than similar tablets from Toshiba, Dell, and Lenovo, but the Store had an Out of Stock sign some hours after making it available indicating that there must be something more to it than what others are offering.
UPDATE: This product is no longer available.
ASUS VivoTab Note 8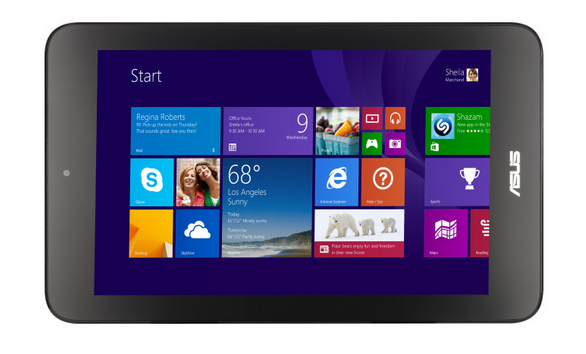 The ASUS VivoTab Note 8 comes with a Wacom digital stylus which is perfect for jotting down notes and doing other note related stuff. The stylus also fits inside the tablet making it easier to carry around with the tablet.
The tablet promises to give you up to 8 hours of battery life which means you can watch back to back movies too if you like. (without a power chord!) The 8 inch IPS display and ASS SonicMaster technology is expected to offer lifelike colors and rich audio effects for a fantastic viewing experience.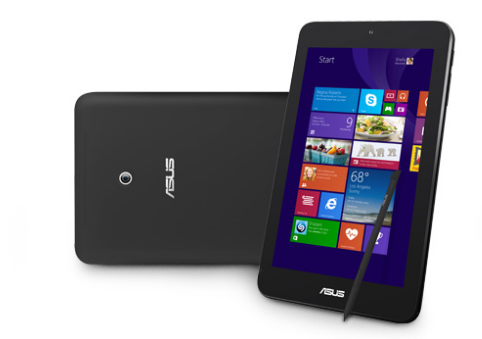 The tablet is not just an entertainment device, but is also perfect for work as it comes with a $139 value suite of Microsoft Office Home & Student 2013. You also get a 32GB SSD and 2GB memory to power up your apps and files. Instead of eating up the storage space on a Windows recovery partition, the company offers an 8GB recovery microSD card, leaving you with a little more extra storage space.
As far as the cameras are concerned, you get a 5MP rear camera and a 1.2 MP front facing camera. Other specs of the tablet include a micro USB 2.0 port and a headphone output/Microphone input combo port. The dimensions of the tablet are 8.70 x 5.20 x 0.40 inches and it weights .85 pounds or .38kg.
Key Features of ASUS VivoTab Note 8
64-bit quad core Intel Atom Z3545 processor
Lightweight at .38kg
Comes with Microsoft Office Home & Student 2013
32GB SSD and 2GB memory
5MP rear camera and a 1.2 MP front facing camera
You can visit the official website of ASUS to buy the Vivotab Note 8.