Taiwanese tech giants ASUS have unveiled 2 new ZenFones at the CES 2017 in Vegas. The Asus ZenFone 3 Zoom and ASUS ZenFone AR smartphones are packed with plenty of exciting new features. Here are all the details.
Asus ZenFone 3 Zoom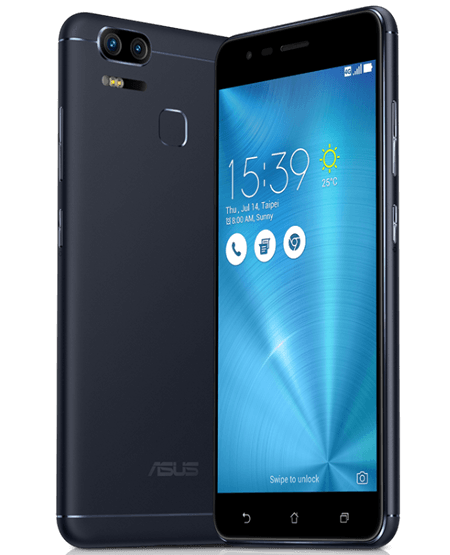 The 5.5 inch ASUS ZenFone 3 Zoom is a smartphone designed for photo enthusiasts. Its features two 12MP cameras; one with a f/1.7-aperture and a 25mm wide-angle lens while the second camera has a 59mm lens.
Users will be able to easily switch between the two cameras and take advantage of the enhanced optical zoom option (2.3x) to capture distant objects. Autofocus improvements allow users to choose between Dual Pixel, subject tracking, and second-gen laser focus options. This technology ensures a focus accuracy of just 0.03 seconds even when capturing moving images.
The ZenFone 3 Zoom also enables incredibly quick focus and clear night-time captures of images. The SuperPixel camera technology allows the ZenFone 3 Zoom camera to have two and a half times more light sensitivity when compared to the iPhone 7 Plus and ten times more than any average smartphone.
Despite being the world's slimmest smartphone, it has a powerful 5000mAh battery residing inside the 7.9mm body. The battery offers up to 42 days of standby time allowing users to enjoy more hours of photo and videography. In fact, the battery can allow up to 6.4 hours of non-stop 4K Ultra HD video on a single charge. Not to mention, all that extra power can actually turn the device into a power bank for charging any of your other devices.
The Asus ZenFone 3 Zoom will become available in February 2017.
ZenFone AR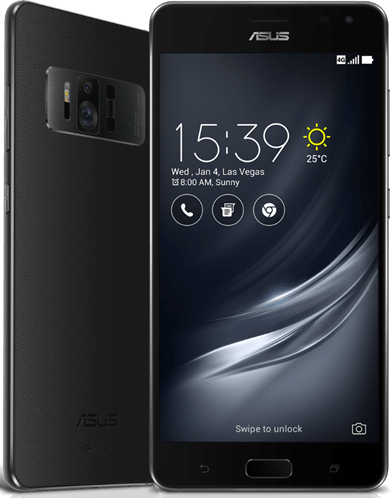 The second smartphone unveiled at CES 2017 is the ASUS ZenFone AR. It is the first smartphone that is Tango enabled and Daydream-ready. This smartphone was developed closely with Google to deliver the best Tango and Daydream experiences.
ASUS have managed to make the ZenFone AR the thinnest and lightest Tango enabled device yet. Thanks to the innovative ASUS TriCam feature that includes a main camera, a motion-tracking camera, as well as a depth-sensing camera. The cameras are clustered in such as way so as to reduce its phone footprint.
Unlike the ZenFone 3 Zoom's modest Qualcomm Snapdragon 625 processor, the ZenFone AR features a powerful Qualcomm Snapdragon 821 processor with 8GB RAM.
A WQHD Super AMOLED display and a spanking new 5-magnet speaker should optimize the performance of Daydream VR related apps, games, and videos. Running Android 7.0 Nougat also makes it possible for users to multitask smoothly and get the best mobile experience on the smartphone.
ASUS is eyeing a second quarter launch date for the ZenFone AR.
Source: Asus Pressroom