Planning a fun travel adventure trip involves making a lot of choices. Especially a choice between whether you want to go it alone or take a guided tour with a group. You could hire a personal guide to escort you on your trip, but that may be an expensive affair. You could go with a guided tour group, but they usually have a fixed itinerary and rarely allow for exploration. Another option would be to take the help of an audio guides app. Such as Audio Guides Me, a mobile app that offers hours of audio tracks on the local attractions. Here's more on the app that makes a perfect companion to take with you on your explorations.
Audio Guides Me App Review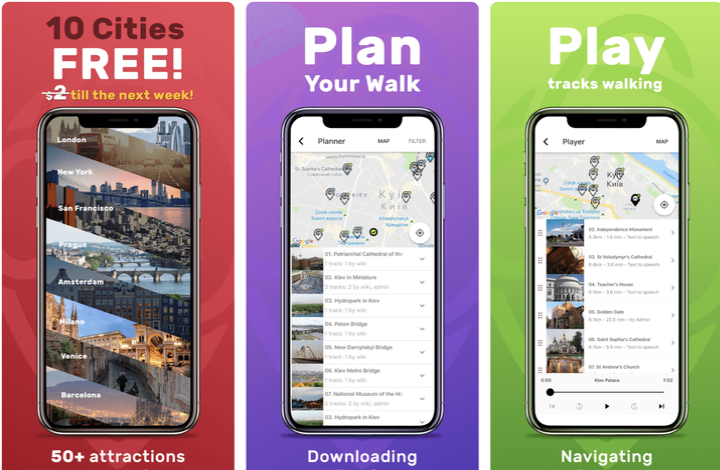 If you've planned to visit Amsterdam, Barcelona, Berlin, London, New York, Paris
Rome, Prague or San Francisco on your next holiday, get yourself the Audio Guides app and a good set of headphones.
Once you've plugged your headphones in, you'll look like a total local while you explore the sights and sounds of these cities.
Audio Guides.Me shows you a detailed list of all the local attractions in the city and helps you plan your tour route. You can check out photos from the thumbnail list, find locations on the map, and access all the audio files available for each attraction.
Exploring While Listening
Once you've decided your travel route and picked out the attractions you want to check out for the day, you can download all the required audio files listed on the app. Then switch to your audio player to find the downloaded tracks. You can drag and drop the files in the order you plan to walk from one location to another. Then, as you explore the attraction, you can play the files and learn more about what makes it worthy of exploration.
Audio Guides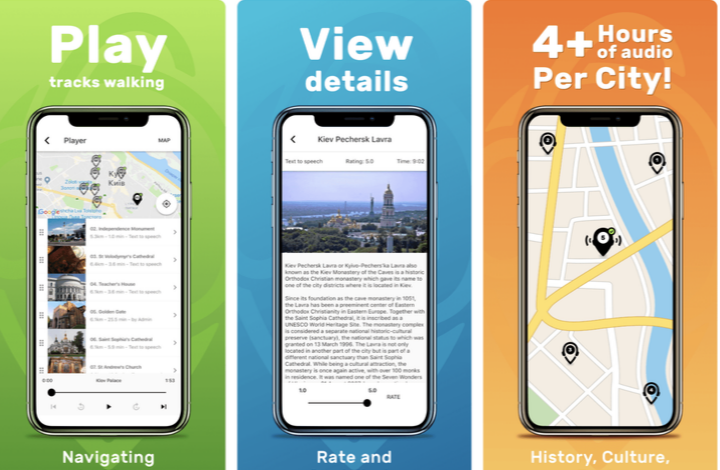 Currently, all the audio guides are a text narration from Wiki. The tracks talk about the historical background, architecture, cultural meaning and interesting facts about the place among others. The speech in the app is crisp and clear and makes for easy listening.
Final Thoughts
Audio guides are a great option for budget travelers who like self-exploration or want to avoid routine guided tours. Audio Guides Me is one such guide that delivers over 1300 audio tour files across 13 popular tourist cities for free. The app's planner and the map lets you clearly plan your day and the audio files help you learn about your place of interest as you walk around.
Although relatively new with guides for just 13 cities, the app is expected to cover many more cities from the likes of Anaheim and Odesa to Vienna in its next iteration.
We hope that future versions of the app also offer more robust information such as recommendations for food and drink stops and GPS based features.
In its current version, Audio Guides Me lets you to enjoy exploring and learning about your travel destination at your own convenience and in your own space and time. It keeps everything neat and tidy without over-powering you with too much information.
If you're planning your next trip to any of the supported cities, download the audio guides app and plan your travels.
Download Links: App Store; Play Store