Got a bit of time to monkey around with your smartphone? Check out Banana Defender from Hexeon Studios LLC. This is a fast paced action game where you protect the bananas of Bananzia from the invading monkeys of Monkatron.
The monkeys in Banana Defender come in waves and it is your job to swipe them off the screen. If you swipe off more than one monkey in a shot, you earn combo points. If you have knocked off a monkey with the banana, the banana stays in the spot and you can quickly tap it to retrieve it. As you earn points you can use them to unlock some cool power ups that will further enhance game play.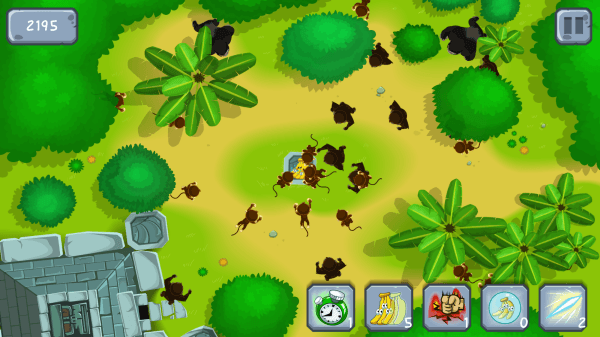 Banana Defender Power Ups
Here are the main power ups currently available in the game.
Slo Mo – Slows the monkeys so you can swipe more of them!
Clone Bananas – Tricks the monkeys by placing a cloned banana batch!
Super Slam – Sends an earthquake through the land to scare off the monkeys!
Banana Shield – Protects your bananas with a shield so that the monkeys can't touch them!
Super Swipe – Take out hordes of monkeys in a single swipe!
The game has 3 power levels that you can upgrade to using banana coins. You can also purchase power ups using  these banana coins. There are also some bonus activities you can participate in to earn free banana coins. The game currently has 2 maps to play on with another one listed as coming soon.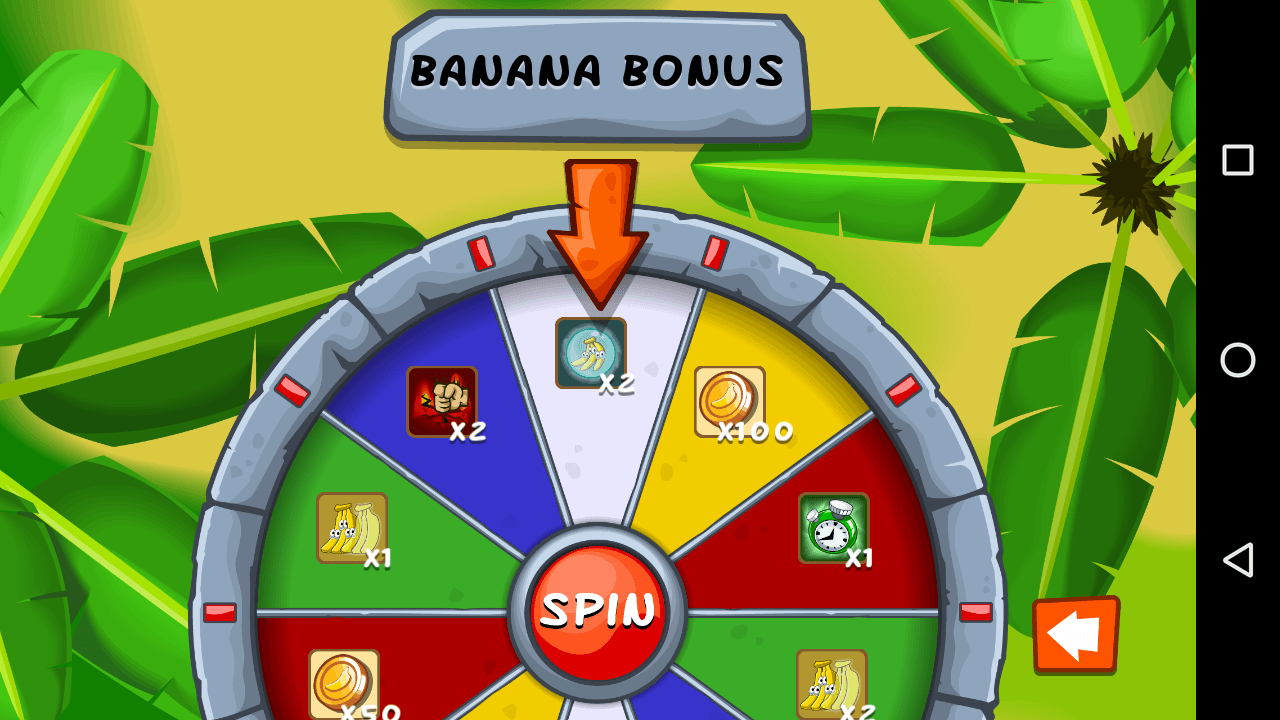 Banana Defender is fun to play in short bursts although I would have liked a more zoomed out view of the characters. However, I suppose that's what makes swiping off the monkeys just a tad more challenging. Finally, the game's music is delightfully fun and upbeat.
You can check out Banana Defender on Android where it is currently available as a free download. Watch out for the game on iOS in the coming days.