tMotorola's latest launch in the Moto G lineup, the Moto G6 is set to land in stores in the next few days. If you are planning on picking up this spanking new smartphone, you'll want to make sure you have a good protective case to go with it. We have put together some of the Moto G6 cases that are currently available in the market at launch time. Check 'em out!
Best Cases for Moto G6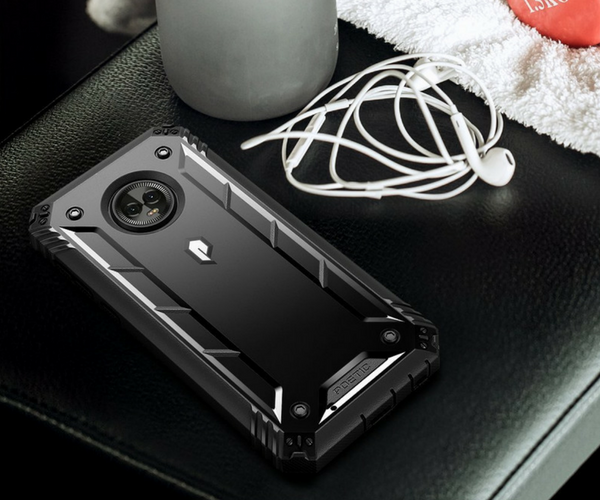 Poetic Revolution Rugged Case
Poetic Karbon Shield Case
MoKo Slim Fit Case
Spigen Rugged Armor Case
Venoro Heavy Duty Shockproof Armor Holster
Yiakeng Dual Layer Wallet
Cimo Slim Grip Clear Case
Poetic Revolution Rugged Case
The Poetic Revolution Rugged Case offers 360 degree protection for your Moto G6. The case is made from premium polycarbonate and shock absorbing TPU that offers solid drop protection. A built-in 3D Curved screen protector and port flaps prevent dust, dirt and lint from getting into the open ports.


Poetic Karbon Shield Case
For those who prefer a form fitting, slimmer version of the rugged case, there's the Poetic Karbon Shield case. It is made from shock resistant carbon fiber material. The back of the case has a patterned design to offer a firm grip on the case. The corners of the case sport a revolutionary design that prevents the device from coming into contact with the ground when it is accidentally dropped. This case is compatible with tempered glass and wet install screen protectors.


MoKo Slim Fit Case
The MoKo Slim Fit case is a sleek single piece case for the Moto G6. It is made from flexible, soft, shock-absorbing TPU material that offers effective protection from shocks, bumps and drops. A web-like texture on the inside panel of the case dissipates the heat coming off the phone. Fully raised bezels protect the touchscreen from scratches and its sensitive button cover allows for responsive presses.


Spigen Rugged Armor Case
Spigen's Rugged Armor case sports the signature matte black look with a carbon fiber design. It is a flexible TPU case that has a web pattern on the inside for heat dissipation. Raised edges offer protection for the screen and camera. As with all Spigen cases, Air Cushion Technology is locked in all corners of the case for shock absorption.


Venoro Heavy Duty Shockproof Armor Holster
If you want to enjoy using your phone hands-free, you'll like the Venoro Heavy Duty Shockproof Armor Holster. The case has a hard shell exterior made from impact-resistant polycarbonate and a shock absorbing TPU inner-sleeve. The corners sport a double-thick TPU for protection against drops and other impacts. A built-in stand lets you watch videos and movies hands-free. The case is available in bright red, blue, black and camouflage.


Yiakeng Dual Layer Wallet
The Yiakeng Dual Layer Wallet is a hard waterproof case that comes with a built-in foldable kickstand. A soft TPU inner sleeve and an impact-resistant hard plastic shell back cover protects against drops and other impact. The corners of the case sport a thick TPU for added protection. The case is available in fun colors of red, blue and green.


Cimo Slim Grip
The Cimo Slim Grip is a glossy clear case made from TPU material that can absorb shocks and drops. This case is ideal for anyone who does not want the beauty of the phone to be overshadowed by the case. The case has raised bezels to protect the screen and camera from surface contact.


That's our roundup of the best cases for the Moto G6. Let us know what type of cases you prefer to buy – rugged, slim, or clear cases?