If you are into streaming on Twitch on a regular basis, you need a good quality microphone to deliver good, clear audio in your broadcasts. Streaming with bad or terrible sound quality is a sure-fire way of losing viewers. But with the right microphone and pop-filter, you can deliver a flawless streaming service to your fans. Here is a list of some of the best microphones for Twitch streaming you can consider buying.
Best Microphones for Twitch Streaming
HyperX QuadCast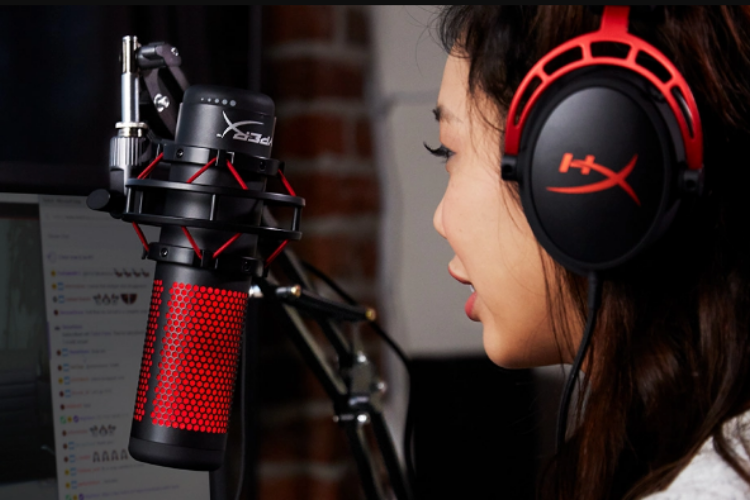 This gorgeous looking USB gaming microphone has a stunning 4.8 star rating on Amazon and for good reason. It is super easy to set up, comes with a built-in anti-vibration shock mount and pop filter and has a convenient tap-to-mute sensor and gain adjustment. The microphone also offers four polar patterns (stereo, omnidirectional, cardioid, bidirectional) to optimize your broadcast setup. A versatile adapter fits 3/8 inch and 5/8 inch threaded setups, making it easy for you to mount it onto almost any mic stands or boom arms. Price: $106
See the HyperX QuadCast on Amazon
Blue Spark Blackout SL XLR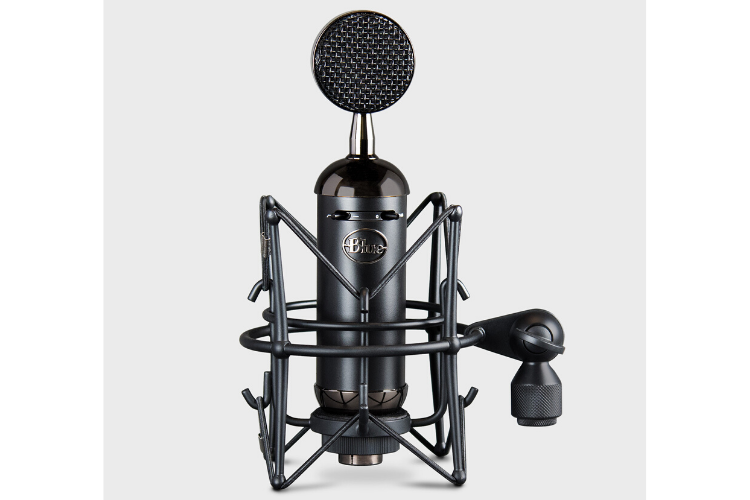 The world's biggest podcasters, gaming teams and Twitch streamers are known to use the Blue Spark Blackout to take their broadcasting to a professional level. This mic sports a 100Hz high-pass filter and -20dB pad that keeps the audio clear and crisp and free from distortion. Its XLR connection integrates perfectly with USB audio interfaces and mixers while its large-diaphragm cardioid condenser capsule delivers superbly detailed, focused sound. Price: $200
See the Blue Spark Blackout SL XLR on Amazon
Blue Yeti X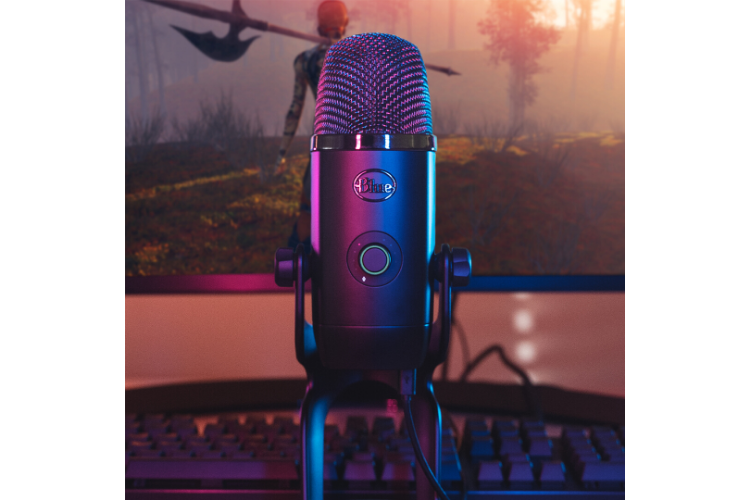 I'm a big fan of the Blue Yeti microphone because it is super easy to set up and get started. The Blue Yeti X with its 4-capsule array delivers great sound quality for professional gaming, Twitch streaming, podcasting and YouTube productions. The mic has a 11-segment LED meter that lets you see at a glance if your voice level is too high or too low and adjust it accordingly. A multi-function knob lets you easily adjust the gain, volume and headphone sounds.
The biggest feature of this microphone is the Voice software that is accessible via G Hub. This lets you add preset filters or customize them to give your voice the right vocal effects. It even has a convenient toggle for noise reduction should your recordings be affected with the sound of an air conditioner. Price: $170
Razer Seiren X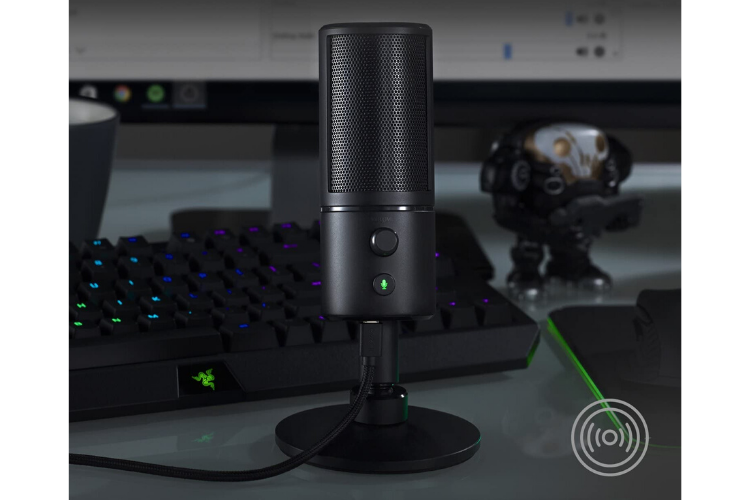 The Razer Seiren X is a compact, portable microphone that is designed and tested by top Twitch streamers, which makes it an ideal choice of purchase. It uses a supercardiod pickup pattern to record sounds at tighter angles. This in turn reduces distracting noises and ensures professional-grade audio streaming. A zero-latency monitoring system allows for real-time in-stream monitoring without any echo effects. It also comes with a built-in shock mount that smoothens any vibrations caused by accidental knocks on the mic. This is a good entry level microphone for newbies. Price: $85
See the Razer Seiren X on Amazon
Samson G-Track Pro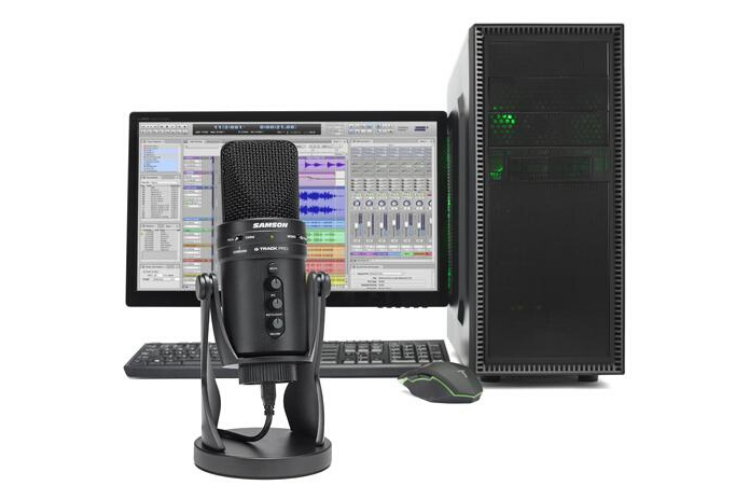 The Samson G-Track Pro is another high-quality microphone for your various streaming needs. It uses 3 different audio pickup patterns so that you get the right sounds for your broadcasting needs. It is also easy to get started with this mic, thanks to its plug and play setup. One of the best features of this mic is that it can also be used as a high-quality audio interface. That means you can connect a guitar, bass, keyboard or any line level device and record vocal and instrument performances simultaneously. Price: $120
See the Samson G-Track Pro on Amazon
Final Thoughts
If you are just starting out with streaming on Twitch, you need not invest in an expensive setup. But once you start to get comfortable with your broadcasts, you can ramp up your accessories with a more expensive and powerful microphone like the HyperX QuadCast, which comes with handy extras like the pop filter, shock mount and adapter that lets you extend your mic's capabilities.
Are you planning on buying a mic for your streaming needs? What do you look for when you are planning to make a purchase? Let us know in the comments.
Note: When you purchase something on our website after clicking links in our articles, we may earn a small commission. Read our affiliate link policy for more details.