When it comes to pets, there's nothing we won't do for them. Despite all the cuddles and kisses, we want to pamper them with the best toys and gadgets. In this article, we list out some of the best pet accessories you can buy to care for and pamper your dogs and cats.
Best Pet Accessories to Buy in 2022
eufy Pet Camera for Dogs and Cats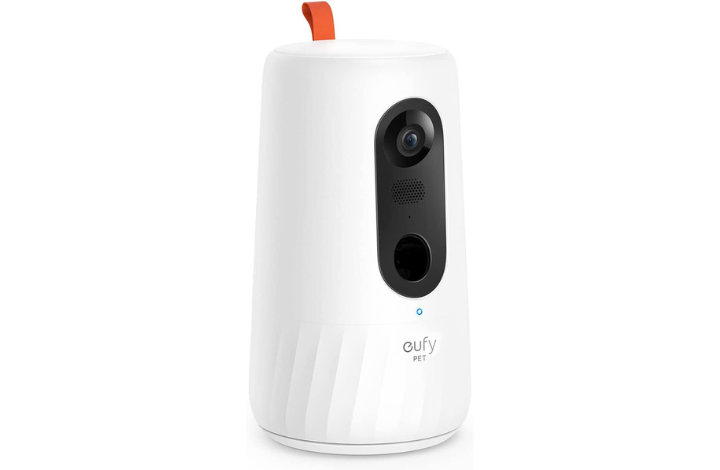 eufy Pet Camera is an incredibly cool gadget that lets you check in on your pets while you're out. It tracks your pets 24/7 with a wide-angle lens and a 360 degree view that eliminates blind spots. This way, you can see what your pets are up to on your phone any time of the day or night.
You'll also get notifications on your phone when there is a pet disturbance in the house or when something unexpected happens.
This camera also offers two-way communication so you can chat up the furry bunnies when they are restless. Plus, you can use this camera as a treat dispenser too, encouraging play. The camera offers 16 GB of local storage and there are no subscriptions to sign up to.
Check out the eufy Pet Camera and tell us what you think.
Price: $199.99 Buy at: Amazon
PetSafe Drinkwell Fountain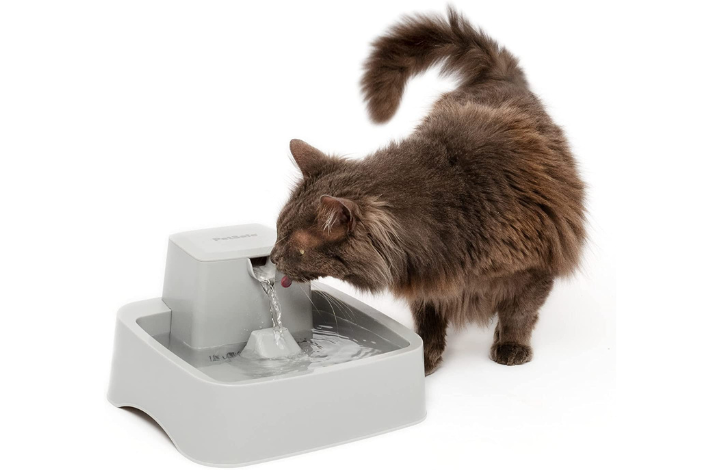 Ensure your pets get the freshest and cleanest water with the PetSafe Drinkwell Fountain. It has a half gallon capacity and lets you adjust the flow of water according to your pets' needs. It comes with a replaceable carbon filter that keeps water fresh. A foam filter catches pet hair and debris to keep the water clean.
Price: $42.95 Buy on : Amazon
If you prefer the stainless steel alternative, check out this one.
Whistle GO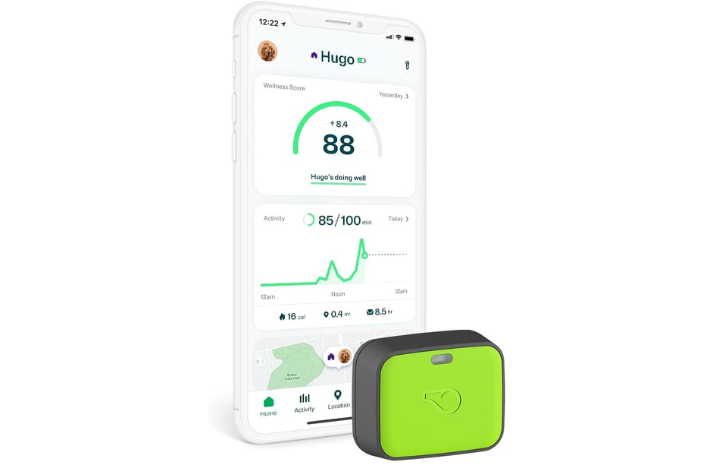 Whistle GO is a GPS enabled tracker that also doubles up as a health and fitness monitor. You can set up alerts to quickly locate your pet and get notifications if your pet leaves a designated safe area. As a health tracker, Whistle GO monitors your pet's activity levels, calories, distance, and behavior such as licking, scratching, and sleeping.
And, based on your pet's activity levels, breed, age, and weight, you will get recommendations on food portions. This tracker has 3 safety night light settings and a built-in battery with a life of about 20 days.
Price: $76.99 Buy it on : Amazon
PetFusion Ultimate Dog Bed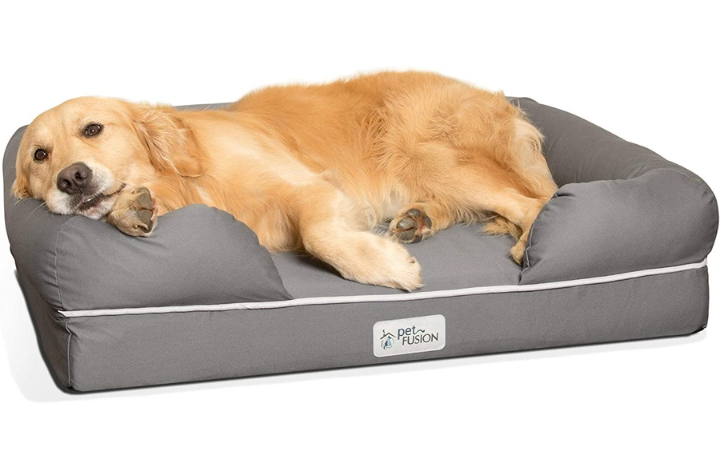 PetFusion's Ultimate Dog Bed is a premium orthopedic dog bed that offers good comfort for your dog. It reduces joint pain (arthritis) and is especially comforting for dogs who suffer from anxiety.
The bed is both water resistant and tear resistant with a non-skid bottom. It can easily support weights over 100 pounds and blends in seamlessly with your home. The bed is machine washable and is easy to clean. If you wish to give your dog a comfortable bed, this one is worth checking out.
Price: 119.95 Buy at: Amazon
PAW WAVE PERK Percussion Pet Massager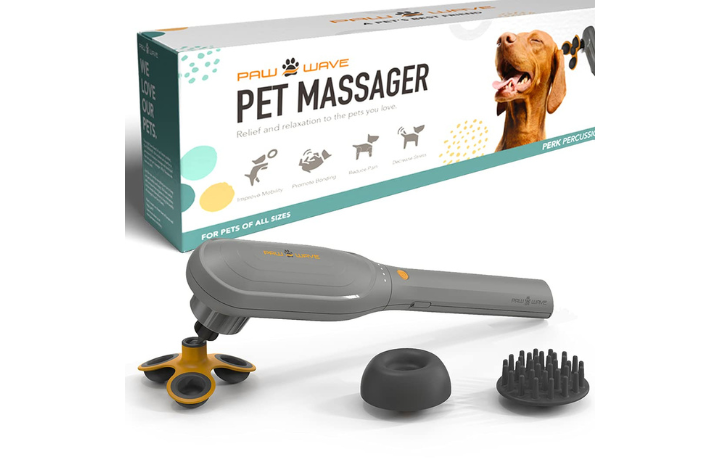 If there's one thing that dogs love, it's getting a good massage. The Paw Wave massager offers deep tissue massage that helps dissolve knots and stimulates blood circulation. It also helps prevent injuries, delays the onset of arthritis, improve mobility for older pets and helps in faster recovery from injuries or post-surgery rehabilitation.
The soft silicone brush tips soothes nerves and works effectively to decrease stress and anxiety. The 3D Flex Tip increases flexibility and circulation in the joints. This 4.4 rated pet massager is great if you want to amp up the petting session with your dog.
Price: 99.94 Buy at: Amazon
Neabot P1 Pro Pet Grooming Kit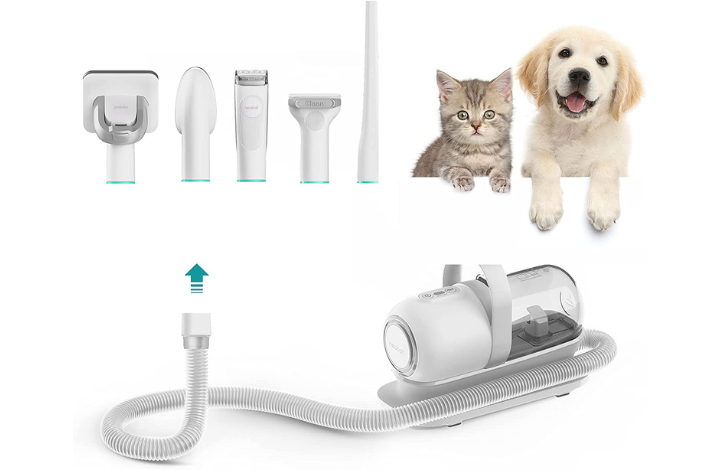 Neabot P1 Pro is an affordable easy-to-use grooming kit that comes with 5 cool tools. The grooming and de-shedding brush prevents damaging the topcoat while promoting a soft, smooth, and healthy skin and coat for your pet. An electric clipper helps to remove excess fur that might be making your dog uncomfortable on hot days. The nozzle head and cleaning brush can be used to collect pet hair falling on the carpet, sofa and floor.
This kit comes with a vacuum function that automatically collects 99% of pet hair into a container while trimming and brushing hair. This saves you from the trouble of cleaning up your messy floor after a grooming session. The Neabot P1 Pro has all the good features to make your pet grooming experience an enjoyable one both for your pet and yourself.
Price: 159.99 Buy at: Amazon
Paw Lifestyles Dog Treat Training Pouch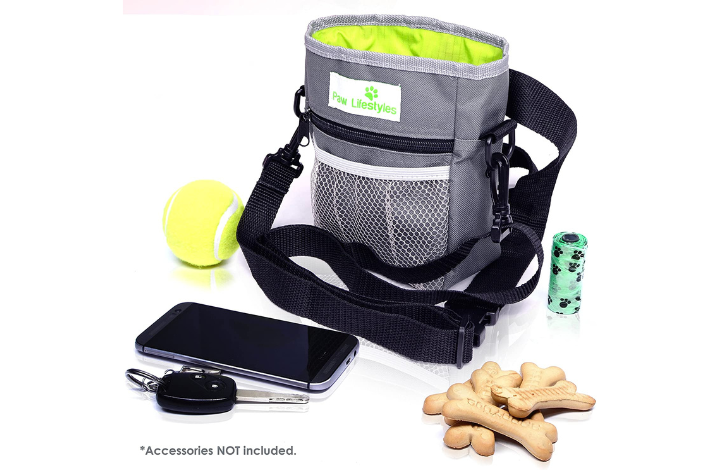 This pouch is a convenient accessory that securely holds your dog training treats, accessories, and toys. The pouch also has a convenient holder to store the dog poop bags. 2 convenient d-rings help you grab your dog training clicker when you want to do your obedience training. You also have room to safely store your smartphone, money or keys. You can wear this pouch in one of three ways: using the waistband, shoulder strap, or metal belt clip.
This best selling dog treat pouch is available on Amazon for $16.95.
VOLUAS Automatic Pet Feeder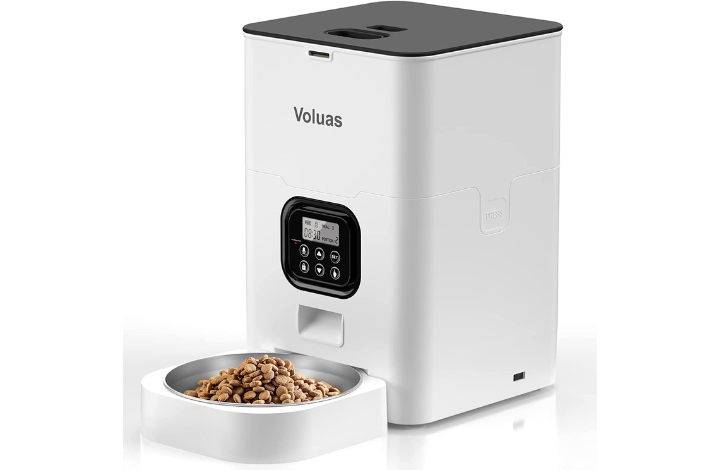 Feeding your pets on time is an important task and an automatic pet feeder can make this job a lot easier for you. The Voluas pet feeder lets you set up to 4 meals with 0-40 portion choices to automatically dispense food for your pet.
This accessory can be run with a fixed wired connection or a portable 3 D-cell battery-powered feeding station so you don't have to worry about your pet going hungry during power outages. You can even record a meal command for your pet to hear when its time to eat.
This feeder is easy to set up and use with easy cleaning options as well.
Price: 54.99 Buy on: Amazon
IRIS Cat Litter Box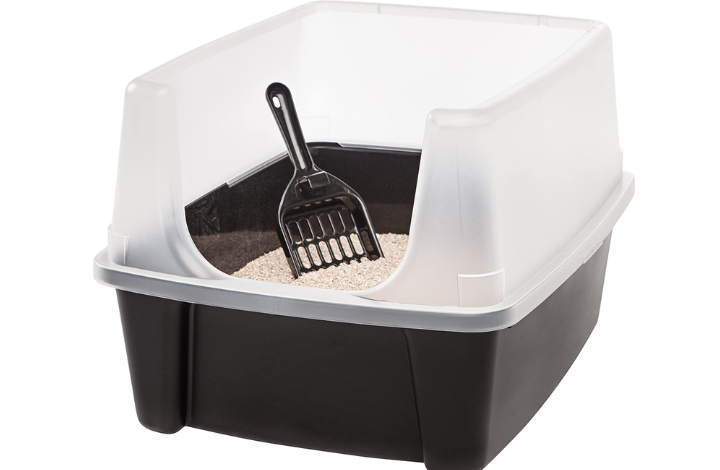 The IRIS Cat Litter Box comes with extra-tall walls on three sides to help contain litter and spray while keeping dirt out. An open top provides quick and easy access, while the deep pan design gives your cat a semi-private space for doing its job. It has recessed bottoms and molded feet to keep it in place. Molded rims around the pan add to its strength and stability. This cat litter container comes with a litter scoop for easy cleaning.
Price: 18.99 Buy at : Amazon
That's our roundup of some of the best pet accessories and gadgets to care for and pamper your pets. What's the best pet product you've bought? Let us know in the comments below!