Google-owned company Nest makes great connected home devices such as smart thermostats and surveillance cameras. If you own a Nest Outdoor camera, chances are you are worried about it getting damaged by heavy rain or some other environmental factor. You can however add a silicone skin to protect the camera case. If you are on the lookout for one, here is our selection of the best silicone skins for Nest Outdoor Camera.
With today's erratic and often severe weather conditions, it is not wise to leave the Nest Outdoor Cam to the elements. A good skin can ensure that your outdoor camera is safe from UV deterioration, sun glare, rain and other pollutants. Plus, you can also camouflage your camera to blend with your external surroundings. So don't install your $200+ Nest Outdoor Camera without a good skin.
Best Silicone Skins for Nest Outdoor Camera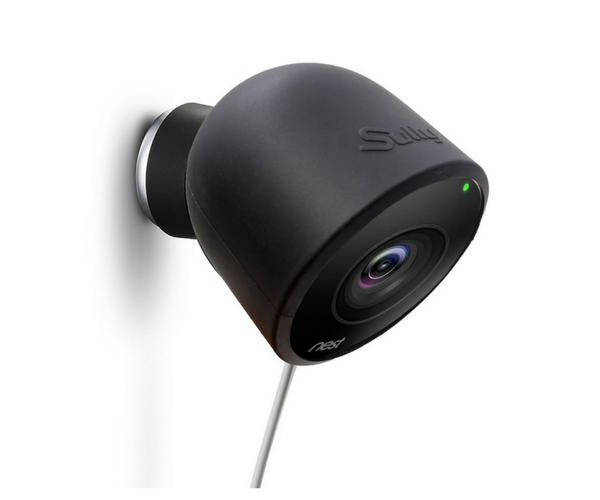 Wasserstein Silicone Skins
Sully Silicone Skins
Apphome Silicone Case
Wasserstein Silicone Skins
Wasserstein makes great Silicone skins for the Nest Outdoor Camera. Their skins are thin, weatherproof and UV light resistant.  They come in a nice range of colors from Beige, Black, Blue, Brown, Grey, Green, White, and Camouflage shades. Chances are, you'll find a color tone to blend in seamlessly with the theme of your home.
The skins themselves are easy to slip on to the camera body and magnetic mount. But remember, you cannot install the skin on a camera that is already installed.
The Wasserstein Silicone Skins are available in a single pack for $9.99 and a 2-pack set at $12.99.
In case you are interested, you can also check out some of Wasserstein's Nest Cam accessories such as the Suction Cup Mount, PoE splitter to power the cam via Ethernet cable, Twist Mount and adapter skins.


Sully Silicone Skins
Sully's Silicone skins for the Nest Outdoor Camera are UV- and water-resistant skins. The skins are designed to fit in perfectly and can be easily fitted into the camera, thanks to the convenient Slip On and Slip Off design. The skins are available in a pack of two and come in shades of black, brown and grey. That should be suitable enough to disguise or camouflage the camera against an outdoor background setting. Price: $11.45.


Apphome Silicone Case
Apphome Silicone cases are high quality, lightweight cases that provide protection from sun glare, UV & rain. Its design sports an extended edge in front that serves to block glare and reduce influence on the lens when it rains heavily. It also has a convenient slip on design for easy installation and replacement. This case is only available in black. Price: $8.99.


Do you know a good Silicone skin for the Nest Outdoor camera? Share it with us in the comments.