People don't usually consider how autonomous the mining network is. There is a special mechanism that adjusts the mining difficulty degree — everything to ensure a block is verified in ten-minute intervals. This rate is calculated based on the number of engaged participants.
The Bitcoin mining difficulty is a pre-coded mechanism by Satoshi Nakamoto. It cannot be influenced additionally on purpose by outer environments. The Bitcoin blockchain is entirely decentralized, so involved miners continuously modify the system.
Bitcoin Mining Tutorial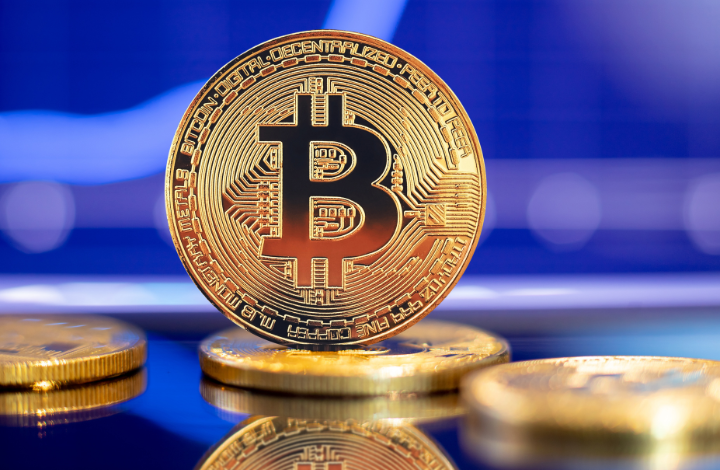 As in the case of other altcoins, mining Bitcoin depends on the computational resources you invest. The higher the hashing power, the bigger the chance to mine faster and more efficiently. According to statistics, it takes around ten minutes to succeed with a block reward of 6.25. Your mining path is predetermined not only by what equipment you apply but also the mining method itself:
To proceed with solo mining, you just need to create your own mining rig and start validating Bitcoin blocks.
Mining pools let interested parties create joint groups, accumulating their computational powers and working on mining together. The rewards are distributed on their income. There are several principles for that (geometric, peer-to-peer, pay-per-share, proportional, and so on).
Cloud mining enables enthusiasts to rent third-party equipment remotely and mine the crypto with the hashing rate they can afford.
Why Bitcoin Mining Difficulty Matters
From a technical standpoint, the Bitcoin difficulty concept is a measure of how challenging it is to get a hash lower than a specified target when mining the blocks of this pioneer blockchain. With the increase in the Bitcoin network difficulty, the number of resources to spend to achieve the same number of tokens will enhance as well. This rate will keep up with changes in accordance with the engaged members in the niche and how much Bitcoin is left to be mined.
On the official Bitcoin site, you can always double-check the current Bitcoin difficulty. You can also check when it is a more advantageous moment to join. It is a fluctuating measure, which can strengthen or weaken in twenty-four-hour periods. At the moment, it is 29.57T.
What Is Hashrate?
Considering recent Blockchain updates, the block height of over seven hundred thousand and a mining difficulty of 29.57T will result in the global Bitcoin network hashing power represented by two hundred exahashes (where exa stands for one quintillion). Simply put, hashrate defines how much computational power is applied to achieve a block in transaction operations within the blockchain. The easiest way to control the hashrate is with mining os.
How Is Bitcoin Mining Difficulty Calculated?
With every two thousand sixteen blocks found, the Bitcoin difficulty is readjusted. The comparison between an average duration of validating the aforementioned number of blocks and the real performance takes place. Anyway, even if it takes more time than planned by the system and the mining difficulty is reduced, it doesn't become as simple as ABC. A lot of knowledge and preparation is required.