Imagine if you will, the ability to take a snapshot of something and then perform a search on it to find out whatever it is you need to know. Image Searcher, the masterful minds behind CamFind, has taken what Google started many years ago, and have perfected it. Back in the day, there was Goggles. Today, CamFind has taken what Goggles started, and has made it better.
CamFind can take an image, like an ad in a magazine, a movie poster, or a QR code, and perform a search to dig up what it can about that image. The more you use CamFind, the more you discover just how powerful it is.
CamFind App Review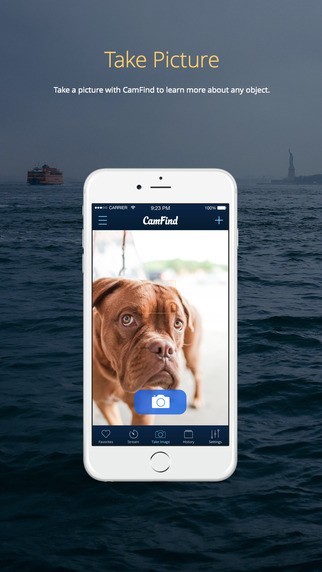 The app is available for free and runs on the iPhone, iPad and iPod Touch. Once you've downloaded the app, you can either login via your Facebook credentials or using an email address.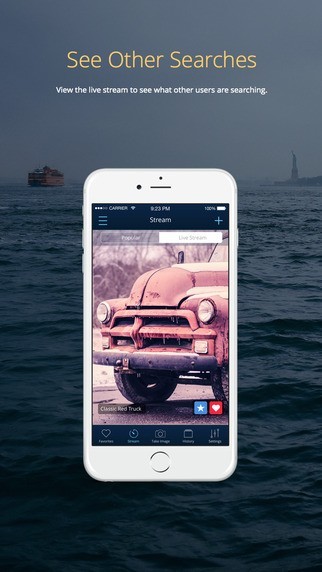 When you enter the world of CamFind, you'll quickly see how easy it is to use, with an interface that is simple and straightforward. At first, it seems very much so like your everyday standard camera app. But, once you delve deep, you soon realize you may have underestimated its abilities.
Lining the bottom of the main screen, you'll find five buttons:
Discover: allows you to see what others on CamFind have found
Popular: check out searches that have been popular by fellow CamFinders. You may even be able to use a search that someone else has already done.
Capture: take a picture
Activity: follow other CamFinders to see what they are discovering
Profile: set up your profile, so you can customize your experience and join in on groups that match your interests
As for taking pictures, it's as simple as tapping on the Capture button. But, the fun does not stop there. Once the photo is captured, CamFind uploads the image and starts to parse it for its component parts to help identify it.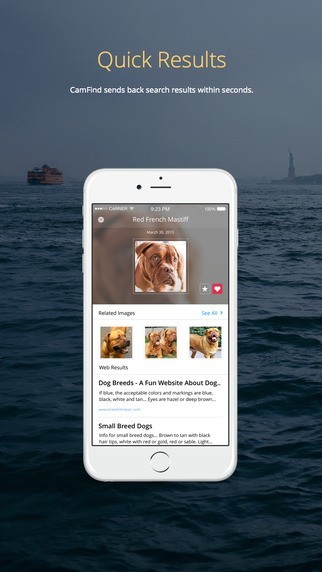 After identification, you are presented with a few options. You can delete the image, for whatever reason, by swiping across the small bar overlaying the image at the top of the screen. You can also rename your search, share your search, or ask the app to speak the results again.
Let's say you are looking at an image of a laptop. You can tap on the search result to reveal price comparisons, locations of businesses that carry the item, and a gallery of images related to your image.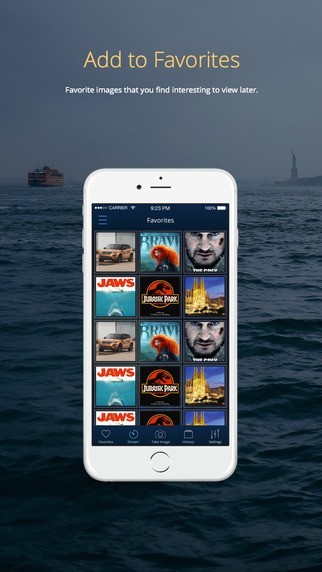 The only thing about the app I was not impressed about was the time it took to find information about my images. I tried Goggles out a few times, and found it to be much faster. But, giving credit where credit is due, CamFind was always much more accurate, finding much more useful information than Goggles.
I would use CamFind any day! I love that I can learn more about what I am looking at, whether it be a piece of art at my local gallery or a dress I just discovered while window shopping.
Download CamFind from App Store