Word games are a dime a dozen on the App Store. But no matter how many such games you play, you can't get enough of it. One game that caught my recent attention is CandyWords, a spelling game featuring quirky characters and mind-bending game play. Here's more on the fun game that is sure to have you glued to your smartphone.
CandyWords – Sweet Time with Words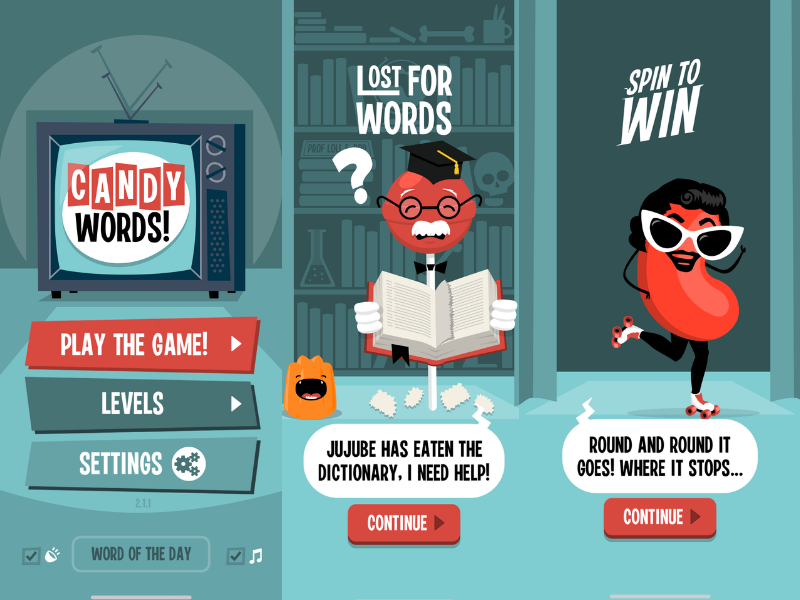 If you are a whiz at spelling, you'll love the challenge that Candy Words throws your way.
In the game, random letters are scattered at the bottom of the screen. The challenge is to frame words (including hidden bonus words) by swiping across the letters. For every word you find you earn coins. The quicker you discover the words, the more coins you earn.
Coins earned come in handy when you are stumped for a word and need a hint or two to solve the puzzle.
At a Loss for Words?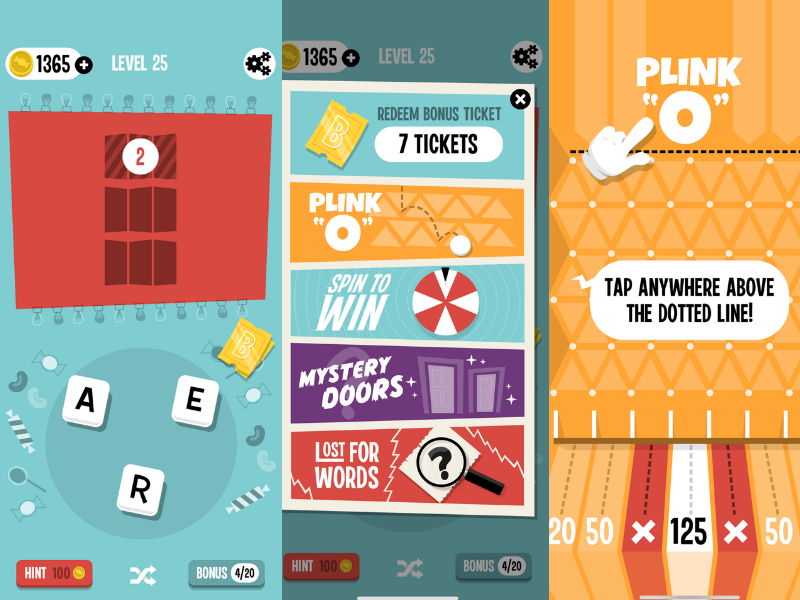 CandyWords has a built-in dictionary that can help you find the meanings of words you're not familiar with.
The game also features a Word of the Day section that teaches you a new word every day, like today's word "lollygag – spending time aimlessly". Never knew that one, did you?
Charming Characters
CandyWords isn't all words and letters. There are cool characters like Pep Peppermint, Professor Pop, Jujube, and Jelly B who play hosts in the game, keeping up the liveliness.
Every now and again, you get the chance to take part in some fun bonus games like Spin to Win, Plink-o and such to earn extra coins.
Key Features:
Built-in dictionary
Over 10,000 levels
Smooth navigation
Fun bonus games
Over 5,500 hidden bonus words
Candy Coins redeemable for hints
Unique and fun characters
Daily bonuses
Offline game mode
Final Thoughts
If you love word games and the excitement it offers, you'll enjoy CandyWords. Racing against time to whip up words is refreshing on the mind and is a great way to unwind when you're caught up with stressful activities in your day.
Candy Words is available as a free download on the App Store. You can pay to buy coins via IAPs. Or not. Choice is yours.
Click the link below to download the game on your iPhone or iPad.
Website: CANDYWORDSGAME App Store link: Download