The arrival of dual SIM smartphones from Samsung in February seemed to the beginning of more dual SIM phones in the coming months in India. Countless bloggers, analysts and experts declared the dual SIM smartphone as the future and perhaps a leading trend for the rise of Android. Yet so far, we have seen but a tiny fraction of the smartphone launch in recent times actually being of Dual Sim smartphone. This post examines the state of Dual SIM smartphones in the Indian market.
The Prospect of Dual Sims and the need for Dual SIM Smartphones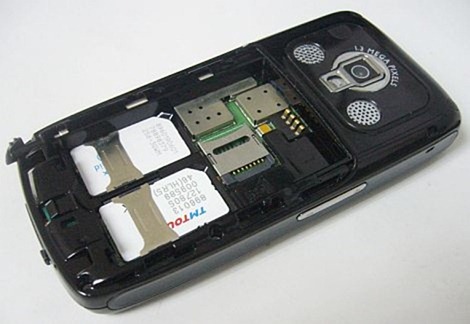 Image Credit
There is little doubt left about the prospect of Dual SIM smartphones in India. Dual Sims today dominates the feature phone segment with over 57% share of the market. The growth in demand for Dual SIM phones in fact helped the growth of several local manufacturers in India such as Micromax, Karbonn and Lava. While Samsung and Nokia missed the bus early on, they have quickly recovered by providing their own alternatives. Dual Sims have propelled the growth of Samsung in India and has also helped Nokia sustain against the onslaught of local manufacturers in India.
The smartphone market today holds less than 6% of the total mobile phone market with over 11.2 million units being shipped in 2011. But a significant portion of the market is still catered by single SIM versions. Recently there has been increased amount of demand for the dual SIM smartphones, especially Samsung Galaxy Y Duos. The phone features in the best sellers list on majority of ecommerce stores. Dual SIM smartphones have clearly tickled the imagination of the average customer. While the sales figures for this quarter are not yet in, one can surely expect the Dual SIM smartphones to have made quite a ripple in the market.
The Existing Players
Motorola were pioneers in the dual SIM smartphones with the Motorola XT800, a phone that featured several features such as being the first Dual SIM phone with Dual Standby mode, running on GSM as well as CDMA networks. Today the market has over15 models from various manufacturers both international and local. Indian manufacturers such as Micromax and Karbonn have recently launched high power dual SIM smartphones at affordable rate.
Samsung unchallenged
At the moment, Samsung are fairly unchallenged in the dual SIM smartphone segment. HTC is one example of a company that has not yet focussed on the domestic market needs with its models. While Indian manufacturers such as Micromax and Karbonn pose stiff competition, they can't provide the customer similar brand value and customer satisfaction as Samsung. International players such as LG and Motorola had initially made exclusive dual SIM smartphones but seem to have left the thought of expanding the range. HTC have not even shown an inkling of creating a dual SIM smartphone anytime soon either. It seems Samsung will be the biggest beneficiary from the Dual SIM market.
Are dual SIM smartphones limited to low end Androids?
A look through our Dual SIM mobiles list will show you the sheer variety of offerings across different segments by different manufacturers. Dual SIM mobiles in India are available at prices as low as Rs 1069 to Rs 15000. Most dual SIM smartphones lie in the price bracket of approximately Rs 3000- Rs 15000. Clearly, Dual SIM smartphones are aimed at the lower segment of customers. It seems however that some major players are shying away from the dual SIM segment, most prominent of them being HTC. This begs the question…Are dual SIM smartphones destined to be low end Androids?
Why Premium smartphones aren't Dual SIM
There are no premium mobiles with dual SIM functionality at the moment; probably this is with good reason. Mobile manufacturers have always kept the design, manufacturing and marketing higher end models as a global strategy. Most of the premium smartphones are built with the latest high end hardware and design methodologies, seldom catering to domestic market needs. It is hard to imagine an HTC one X or Samsung Galaxy S3 in Dual SIM at the moment. Dual SIM is a massive phenomenon but only limited to the developing markets. Take out India and China and the world sales of Dual SIM mobiles would be barely a tiny fraction of the sales of Global players.
It seems unlikely that premium smartphones will feature a dual-SIM version catering to these two markets anytime soon, mainly because the average selling price of mobiles is still just under Rs 3000 (roughly $45) in India, to invest in premium models exclusively catering to a market where 75% of mobiles being sold cost less than $75, seems either too revolutionary or just plain stupid. Samsung has intelligently placed a dual SIM variant of a lower end model, which may just about woo the average consumer to shell that extra Rs2000 for the functionality.
The Future
The future of dual SIM smartphones would probably depend heavily on the smartphones built on the Windows OS, most importantly, the Nokia Lumia range. Nokia has indicated its commitment to creating domestically inclined smartphones in the past, with the Lumia 900 catering to first world sentiments, Nokia Asha series catering to developing world etc. It may not be long before Nokia launches a lower end smartphone with dual SIM functionality exclusively for developing market.
Among the androids, HTC has shown signs of creating lower end smartphones with the upcoming launch of HTC Wildfire C; however it remains to see whether HTC plans to create dual SIM mobiles, considering their huge popularity in both India and China (Both big markets for HTC). BlackBerry may depend on the Indian and developing markets for its sustenance in the years to come, considering its recent slew of low end smartphone launches. However, whether a dual SIM Blackberry is on the cards is remained to be seen.
Author Bio
This is a guest post by Ashwin Sreekumar. Ashwin, who works for a price comparison website that helps users find the best price in mobiles, books, cameras and more writes on topics such as mobile phones, smartphones, technology trends, applications and eCommerce.