Today, its becoming more and more easy to cast your smartphone screen to other devices. For example with Google Chromecast, you can project what's happening on your Android smartphone or tablet to a monitor or TV. Similarly, you can cast your Android or iOS screen to your Windows PC using apps like Reflector. If you have a Samsung device, there's no direct Cast option available but you can connect your Samsung smartphone to Windows 10 quite effortlessly using SideSync. Here's how to do it.
Note: Some device models may not support SideSync.
How to Connect Your Samsung Smartphone to Windows 10
1. To cast Samsung Galaxy S6 Screen in Windows 10, you'll first need to download the free software SideSync for your smartphone as well as for Windows PC.
2. Open the SideSync application on your Windows PC. In the SideSync window, press the Start button.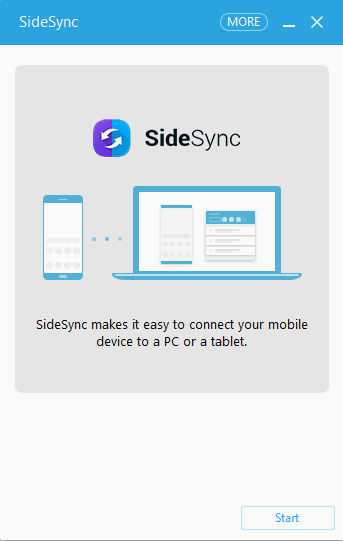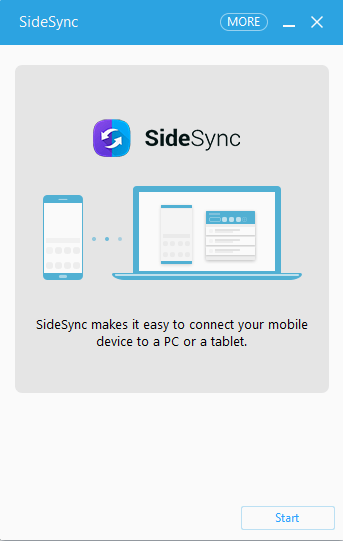 3. Similarly, open the SideSync app on your Samsung Galaxy S6 and tap Start.
Both devices will now be attempt to connect via Wi-Fi. Ensure that you have the same Wi-Fi connection for this to work. Both devices will now display the connected device on their respective screens.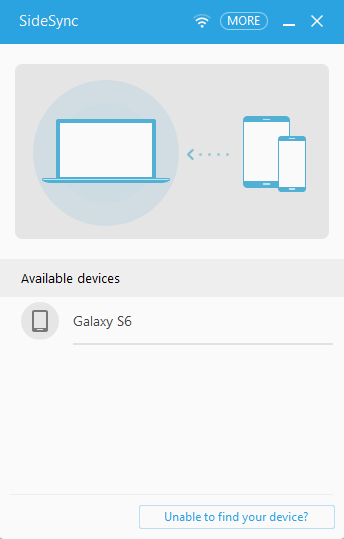 4. Next up, you will have to grant permissions for the app to run on your Windows and vice versa.
Once the connection is established and permission is granted, you can use the Android device on your Windows 10 PC. You don't need to operate your Android phone now. Just navigate the UI on the Windows PC just like you would on the smartphone, but using the mouse.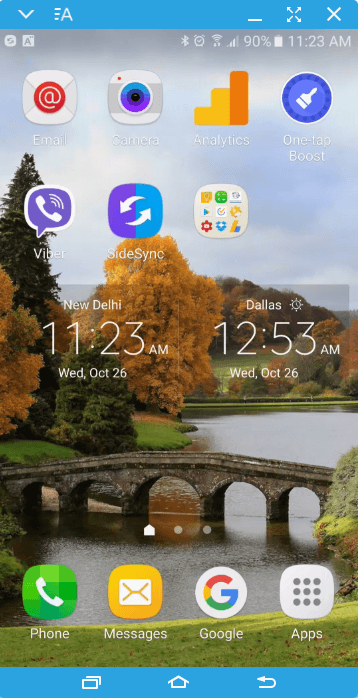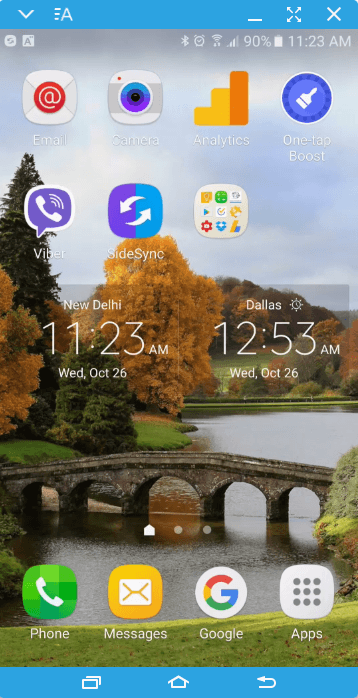 SideSync can also be used with a USB data cable if you prefer.The advantages of using SideSync is that you can directly make calls and exchange text messages from your Windows PC and share files between the PC and the smartphone using simple drag and drop functionality.
So the next time you want to record your Samsung smartphone screen or use the device on your PC, follow this hassle free procedure to connect your Samsung smartphone to Windows 10 in minutes.