The beginning of the end for Vine is here. Twitter shocked the world when it announced that Vine will be shut down. Despite assurances that old Vines will live on, I doubt anyone is going to trust Twitter to keep tier word – forever. If you've spent a lot of time uploading vines and enjoying the ones uploaded by other users, you'd probably want to keep some favorites closer to you. RIP Vine is a nice little web app that lets you download your favorite Vines in MP4 format.
Download Your Favorite Vines with RIP Vine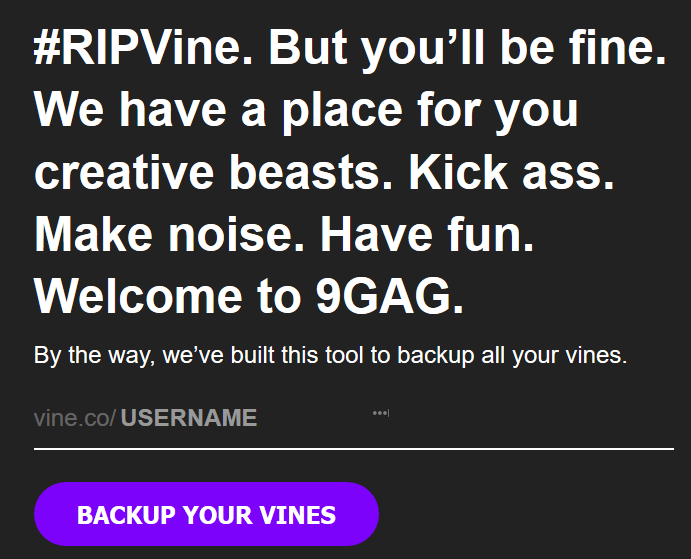 RIP Vine let you find vines by users. So you cannot input the link to a single vine and try to download it. You first need to find the username by looking for it in the URL of the vine you want to download. Just copy the text after vine.co/.
Then head over to http://ripvine.co/ and paste that username in the text field.
Click Backup your vines to start downloading your favorite vines.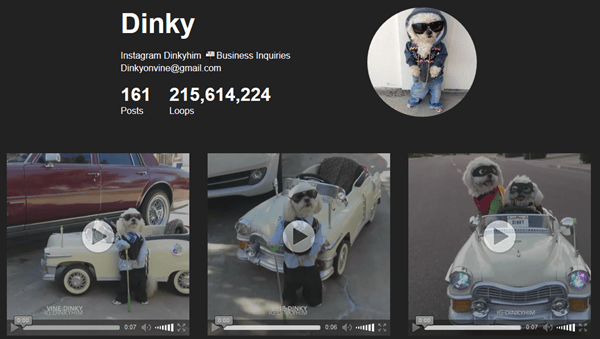 The web app will display all the Vines uploaded by the user. You can click the Play button to preview the Vine and then click the Download button if you want to keep a copy of it on your PC or local storage drive. All downloaded vines will be in the MP4 format with the original quality of the vine preserved.
RELATED READING: HYPE Interactive Live Video App Brings Media Elements to Live Broadcasting
That's it! A simple tool that gets the job done. The only irksome thing about it is that you cannot directly download a Vine. Entering a Vine URL just won't work. It can only be done by username manually. Secondly, you cannot do a bulk download. However, considering there aren't a great many useful options out there, RIP Vine offers a decent way out for users who want to keep some good old memorable Vines close to them to enjoy at their own convenience later.
Update: 26/1/18: This site is no longer available.