You know what would make for a super cool Christmas gift? A flying camera. If you want to be the coolest gift-giving person in your family this Christmas, the Fotokite Phi should definitely be one of the items on your holiday shopping list. Check out all the cool features of this amazing flying camera that comes at a special holiday pricing of $249.
Flying the Fotokite Phi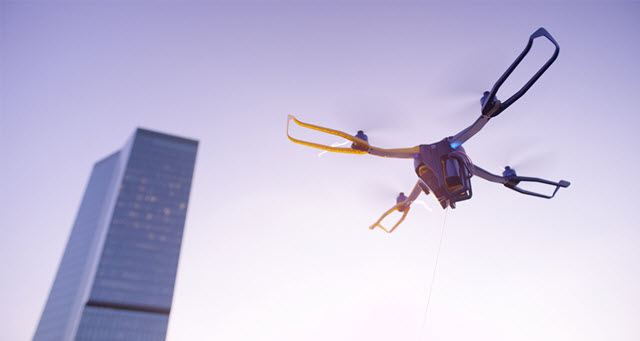 The Fotokite Phi is a foldable device that has wings like a helipad and is attached to a controlling orbit via a sturdy leash or tether. It does not come with a camera and you have to attach a GoPro to take aerial photos and videos.
To launch the Phi into the air, you need to make sure it is secured well to the orbit and tether and power on the attachments. The propellers will start spinning and slowly start moving upwards. You then need to gently release the device and it will fly up to where you want.
The physical tether on the Fotokite Phi gives it the feel of flying a kite rather than controlling a drone. Plus the tether ensures more safety and control over the device.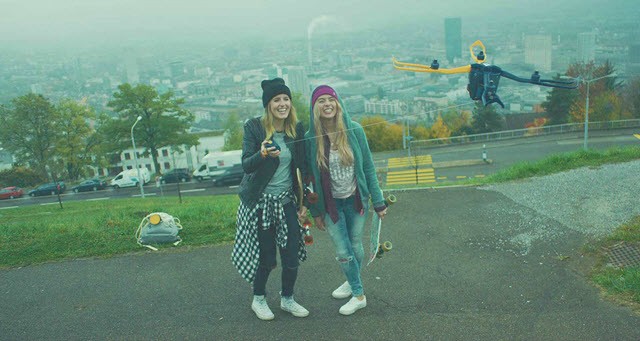 Once the Fotokite launches into the air, you can control it using gestures. This way you can adjust the orientation and position of the Fotokite in the sky. The built-in battery on the device promises to deliver up to 13 minutes of flight time. The Fotokite can be used indoors as well as outdoors but users are advised not to fly it in rainy conditions.
To turn off the device, you need to reel in the leash, and when it is close enough, hold it and turn off the power buttons. If the tether accidentally cuts or the battery runs out, the device will start to go into a controlled descent and come to the ground quickly, yet gently.
Fotokite is an absolutely lightweight device. It weighs about 350 grams and can be folded and placed inside a thermos-sized backpack that can be slung over the shoulder and taken anywhere. Recharging the battery can take anytime between 1 to 3 hours.
The Fotokite Phi works best with the GoPro 4. The GoPro3 and 3+ will work but you cannot set time-lapse or turn on video on take-off in flight.
Owners can take advantage of the Fotokite Phi companion iOS app as a remote control for taking pictures and videos. As I mentioned earlier, the flying camera device is available for a special holiday price of $249.
Related Reading: Christmas Gift Ideas for All
And it makes for a great gift for anyone owning the GoPro camera. Visit the official website to know more and place your orders.