Building a strong business identity is key to success — and you need good marketing to do it.
Since 2010, global advertising and marketing spend has been increasing (Statista).
Yep, that's right. Year after year, businesses are spending more money than ever on their marketing as they try to attract as many customers as possible.
However, marketing isn't just about attracting customers and boosting sales. It's also about building a strong business identity. Or, in other words, a strong "brand identity".
When you have a strong identity, the benefits are great:
Build trust with new customers and partners
Create consistency throughout your organization
Experience greater levels of growth
Not to mention a strong business identity also helps to distinguish you from competitors in the same industry. This is especially important if you're currently active in an oversaturated industry, such as mobile gaming.
Over the next few years, your mission should be to build a strong identity that customers can spot from a mile away. To do this, use the following marketing tips.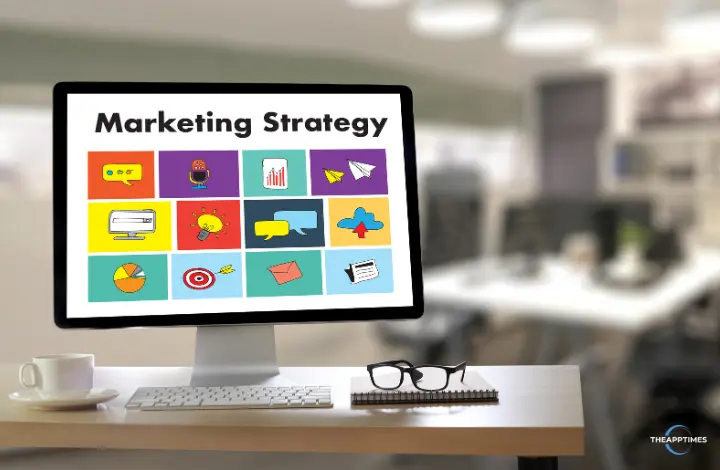 Start a Print Media Marketing Campaign
In the age of digital marketing, print marketing is still important. In fact, print marketing is arguably one of the best ways you can distinguish your brand in 2023, which is why countless businesses are currently using print media solutions. From direct mail to press releases, there are many different types of print marketing that you can add to your campaign. As a result, you'll reach a huge audience of people and let them know what your brand is all about.
Determine Your Personality and Aesthetic
When you create marketing materials, it's important that you have a clear business personality and aesthetic. Then, when you have a personality and aesthetic, you must stick with it and maintain consistency. Otherwise, customers won't get a genuine feel for what your business is like.
For example, are you a user-friendly business with a strong focus on happy customers? Or, are you a perfectionist organization with a strong focus on innovation? This is something that you'll need to think carefully about.
Once your business personality has been decided, it then needs to be reflected through your marketing aesthetic. This includes the colors, fonts, and style of language that you use. Typically, fun-loving businesses go for bright colors, while more "serious" brands choose a dark and minimalistic vibe.
From your website to online marketing, make sure your aesthetic is as consistent as possible and that all your marketing team is on the same page.
Get Active on Social Media
Social media is invaluable when it comes to building your business identity.
Through popular social media platforms like Instagram, X, and TikTok, you can:
Post about your company culture
Share your values and beliefs
Showcase your products through exciting photos and videos
Over time, as more people start to engage with your social media pages, you'll be able to truly establish your business identity with the masses.
Send Weekly Emails
To wrap things up, schedule weekly emails to send to your customers.
Email marketing is a great tool for building your business identity, as you can send customized messages with images, attachments, and more. All of this will contribute to stronger branding, which is ultimately what you're aiming for.