As we browse through various websites, the browser starts collecting and caching information such as our browsing history, saved passwords and more. And often, we find ourselves clearing the browser cache for one reason or another, ending up with more work in refilling the forms and passwords lost in the process. In this tutorial, we'll take a look at the purpose of caching , why we need to clear cache, and how to clear cache in Internet Explorer 9 for select websites.
Purpose of Browser Caching
Most internet users find that the internet connection they use is pretty slow, meaning that it takes longer for them to get a page to load on their computer. Caching, stores files previously opened on the hard drive, making it faster to open them than downloading them every single time from the internet.
Of course there is a limit on how much content can be cached. When the cache is full,  items that have not been used in a long time are automatically discarded in favor of new items that you've opened.
Nothing is perfect and this applies even to caching. There may be times when the browser does not load properly, displays content in haphazard manner or simply hangs up. And the first think you'd think of doing to fix the problem is to clear the cache.
Now there will definitely be times when you don't want to clear all cookies on the browser, such as when you have pre-populated content on certain sites that you don't want to redo again. Luckily, if you use Internet Explorer 9, you can clear cache only for specific websites or domains. Let's see how we can accomplish this.
How to Clear Cache in Internet Explorer 9 for Select Websites
1. Navigate to the website that you want to specifically clear the cache.
2. Press F12 or from the Tools menu choose developer tools.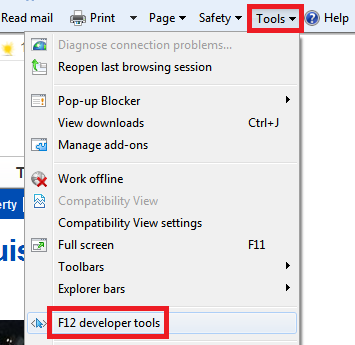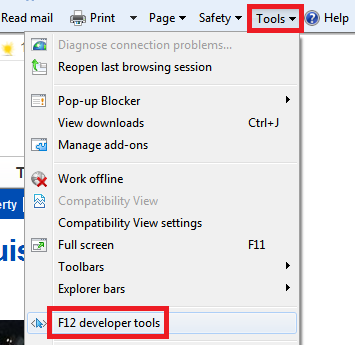 3. The Cache pane is displayed at the bottom of the window. From the Cache menu, choose Clear cookies for domain. You can also choose Clear browser cache for this domain.
4. In the Clear Browser Cache message box, click Yes to confirm the changes.
Close the Cache pane and you're done. This is just one of the many useful features of using IE 9, so make use of it if you ever need to clear the cache for specific websites.
And if you have not given IE 9 a try download it here.