Handwritten lists are a staple in our daily lives, whether it's a grocery list or a to-do list at work. However, digitizing these notes can make them easier to edit, organize, and review. In this guide, we show you  how to convert your handwritten lists into digitized notes using the Google Keep app, a versatile and user-friendly note-taking app available for Android, iOS, and iPadOS.
Introduction to Google Keep App
Google Keep is a note-taking app designed to help you keep track of your thoughts and ideas in a simple and efficient manner. You can create and edit notes, add images, set reminders, and even collaborate with others.
Whether you use an Android, iPhone, or iPad, the Google Keep app makes it easy to digitize your handwritten lists, turning them into interactive checklists that can be accessed from any device.
Key Features of Google Keep App
In case you don't already know, here are some of the cool things you can do with Google Keep:
Create and edit text notes
Add images and voice recordings
Set reminders and due dates
Organize notes with labels and colors
Collaborate on notes with others
Access notes across devices with Google account
Benefits of Digitizing Handwritten Lists
So why would you want to convert your handwritten memos and lists to digitized notes. Here are a few reasons:
Easy Editing
Digital notes are easier to edit and update, ensuring that your lists remain current and accurate.
Better Organization
You can better organize your notes by categorizing them with labels, colors, and filters.
Quick Accessibility
Digitized notes can be accessed from any device with an internet connection, ensuring you always have your lists at your fingertips.
Efficient Collaboration
Share and collaborate on your notes with others, making teamwork more efficient.
Backups
With digital notes, you have a backup copy in case your original notes are lost or damaged.
Steps to Convert Handwritten Lists to Google Keep Notes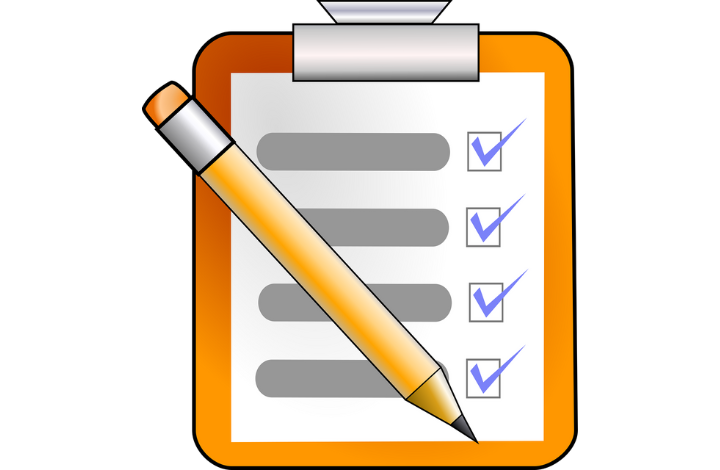 Image credit: PIxabay
Follow this step-by-step guide to digitize your handwritten lists using the Google Keep app:
Step 1: Take a Photo of the Handwritten List
Launch the Google Keep app on your Android, iPhone, or iPad device. You can now create a new note with an image. This can be one in one of the below mentioned ways:
Long-press the Keep Notes icon on your Home Screen, App Library, or All Apps drawer. Select "New photo note" from the actions, and take a picture of your handwritten list. If you are satisfied with the image, tap "Use photo," the checkmark button, or "OK" to create the photo note.
Open the Google Keep app and tap the photo icon in the bottom toolbar. Choose "Take photo" or "Choose image" from the actions. If taking a picture, snap a photo of your handwritten list and tap "Use photo," the checkmark button, or "OK" to create the photo note. Otherwise, select an image from your default photo library.
Start a new note by tapping the large plus (+) at the bottom. Tap the small plus [+] from the bottom toolbar and choose "Take photo," "Choose image," or "Add image" from the actions. Snap a photo of the handwritten list or select one from your default photo library, then tap "Use photo," the checkmark button, or "OK" to create the photo note.
You may need to grant Google Keep permission to access your camera and photos if this is your first time using the app. If the first photo you take is unclear or unsatisfactory, tap the retake button to try again.
Step 2: Extract Text from the Image
In your new or existing note containing the image, tap the image to expand it. Then, tap the three-dot button in the top right for more options and select "Grab image text." Google Keep will extract the text from the image and paste it into the note's text field below the title.
Note that the accuracy of the text extraction may depend on the legibility of the handwriting or typeface. If the extracted text is incorrect or incomplete, you may need to try again or manually edit the text.
Step 3: Convert Text to Checkboxes and Edit
To transform the extracted text into a checkable list, tap the small plus [+] in the bottom toolbar and choose "Checkboxes." This will add a checkbox in front of each line in the note. You can now make any necessary edits to your digitized list:
If Google Keep added a checkmark box for a heading in your handwritten list, copy and paste the text into the note's title field and remove the checkbox by tapping the "X" next to the entry.
Edit the text for each entry by tapping on it and making any required adjustments.
Reorder the list by tapping and holding the six-dot icon to the left of an entry, then dragging and dropping it to a different location.
Advanced Tips for Using Google Keep with Handwritten Lists
Now that you know how to convert handwritten lists to Google Keep notes, here are some advanced tips to make the most of this note-taking app:
Sync Google Keep Lists Across Devices
To keep your Google Keep notes synced across all your devices , sign in to the same Google account on each device. This allows you to access and edit your digitized lists from anywhere and at any time.
Convert Google Keep Notes to Google Docs
If you need to convert your Google Keep note to a Google Doc, follow these simple steps. This can be particularly useful for sharing meeting notes or collaborating on more extensive documents.
Collaborate on Google Keep Notes
To share a Google Keep note with someone else, tap the three-dot menu in the top right corner of the note and choose "Collaborator." Enter the person's email address and send an invitation to collaborate on the note.
Set Reminders and Due Dates
To set a reminder or due date for a task in your digitized list, tap the bell icon in the top right corner of the note and select a date and time for the reminder. Google Keep will notify you when the task is due.
Organize Notes with Labels and Colors
Use labels and colors to categorize and organize your digitized notes. Tap the three-dot menu in the top right corner of the note and choose "Labels" to add relevant tags. Select "Change color" to assign a color to the note, making it easier to identify and locate within the app.
Conclusion
Converting handwritten lists to digitized notes in Google Keep is a simple and efficient way to improve your organization, increase accessibility, and streamline collaboration. By following this comprehensive guide, you can make the most of the Google Keep app's features and enhance your note-taking experience.