The iOS Notes app is one of my favorite tools to collect notes, doodle or keep some secret information password protected. By default the Notes app keeps the most recently edited notes at the top of the list, but you may not always want to access the notes that way. Maybe you prefer to see your notes sorted a certain way. In this tutorial, I'll show you how to sort Notes by title or date created.
Nothing is ever as straightforward as you'd like it to be, especially when it comes to iOS. If you happen to check out the Settings in the Notes app to make this adjustment, you'll be disappointed. To find the option to sort notes, you'd have to head to the Settings app. Here's how it is done.
How to Sort Notes on iPhone
1. Open the Settings app on your iPhone.
2. Scroll down and tap Notes.
3. In the Viewing section, you'll see the sort options for the Notes app. By default this is set to Date Edited. Tap on it.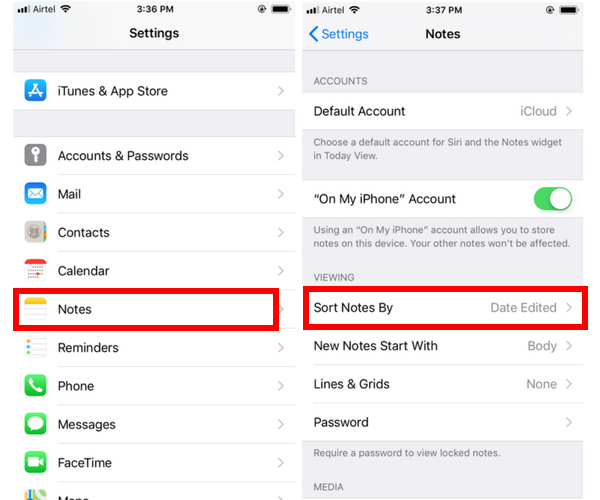 4. In the next screen, you'll see the following sort options. Select the option you want.
Date Edited – This is the default setting. Here the most recently edited notes show up at the top of the list.
Date Created – Select this option to sort the notes by those most recently created.
Title – Select this option to display the Notes in alphabetical order by note title.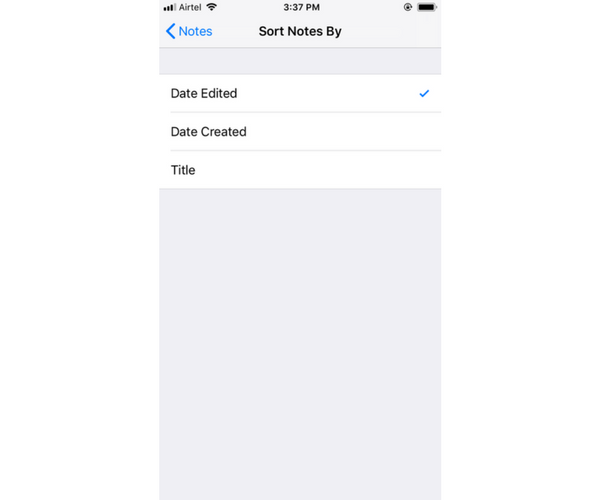 5. Exit the Settings and open the Notes app. In the List view, you can see the notes sorted according to your latest selection.
If you want, you can combine Note sorting with pinning Notes in iOS to the top. This way, your important notes always remain on top no matter how you sort the Notes.
Until there is a more straightforward way of sorting Notes, right from the Notes app itself, you'll have to follow this procedure to sort notes on iPhone by title or date created.
If you found this tutorial useful, be sure to check out our iOS Tips archives for more cool guides.