Space exploration may seem a nostalgic part of our past, but the truth is it's going to play an important part of our future. As you read this, there are several incredible pieces of technology that are roaming through space and researching other planets, helping us to understand more and more about the universe in which we live.
Curiosity, the Mars Rover, is currently traveling across the surface of Mars, using its many instruments to test the rocks and materials of the surface to help us understand more about the history of the 'Red Planet'. The aim of Curiosity is to find out whether Mars once was (and perhaps, still is) home to alien life. Should Curiosity succeed in its mission a question that has plagued us for centuries will finally be answered; we will finally know that we are not alone in the universe.
Apps for Space Education for The Next Gen
It almost impossible to conceive the impact this will discovery will have on the human race, but more and more scientists are confirming that they think it is unlikely that we are alone. The discovery of life on Mars would no doubt reignite the human fascination with our universe, and it would inspire the next generation to re-launch efforts in space exploration.
Children are already fascinated by technology, and they have access to both incredible hardware and software. This has created a generation of children that are eager to learn and most importantly, eager to explore space education.
Apple gadgets are by far some of the most innovative commercial technology available on the market, and children are eager to engage with these incredible devices in order to learn and play. It would make sense then that Apple products are the ideal medium to use to introduce children to space education, and there are a number of apps for space education available in the market that deliver highly entertaining and educational content, helping children to absorb the vast amounts of information that we have on space.
Seven iPhone and iPad Apps for Space Education
There are a number of education tech pr and informative space education apps for students. We have selected some of the best apps available for the iPhone and the iPad available on the market. If you're keen to teach your aspiring astronaut about the incredible universe in which we live then take a look at some of these space education apps.
NASA App HD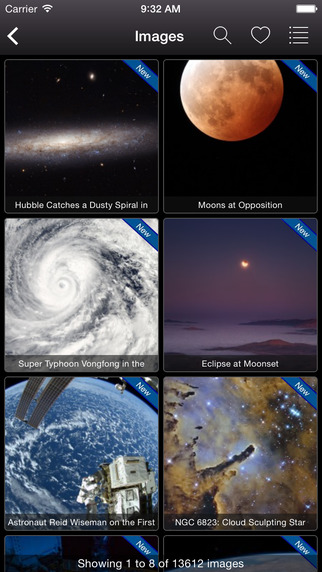 Everyone knows that NASA is the true home of Western space education and exploration projects and missions. Every child that ever dreams of being an astronaut imagines that they will be in a space suit that is embellished with the NASA logo. NASA has, over the decades, created a vast vault of information and media; from images and videos to reports and theories.
The NASA App HD is a wonderful gateway that provides access to NASA's vault. Your child can view thousands of the images that NASA has accumulated over the years. They can also access a live stream of NASA TV, get NASA videos on demand and keep up to date with NASA via social media.
Brian Cox's Wonders of the Universe
Professor Brian Cox has kickstarted a craze in space education for kids and adults in the UK. His detailed documentaries have been a big hit with professionals and audiences alike, and he is now set to take the reins from Sir David Attenborough in the field of nature documentaries.
The app, based on the TV series Wonders of the Universe, provides users with a 3D tour of the universe. There are more than fifty models for users to explore, and the app includes more than two hours of footage from the aforementioned TV series and hundreds of images.
Download Brian Cox's Wonders of the Universe
Pocket Universe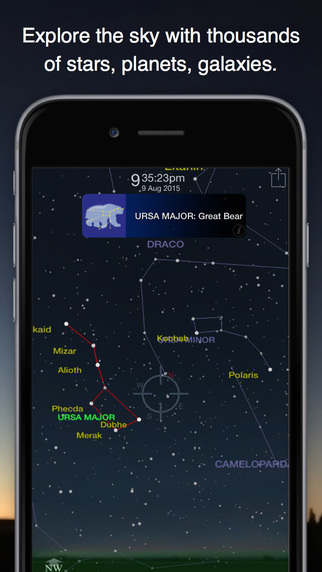 Pocket Universe is an ideal introductory space education app that can help you teach your little ones about the sky at night. The app will help kids learn the names of constellations, stars, planets and more. The app uses the built-in compass to display the same view of the sky that you see, so you can simply point the app at the sky and learn everything you can about the space object. With details on more than 80k stars it's an ideal app for beginners without being overwhelming.
Sky View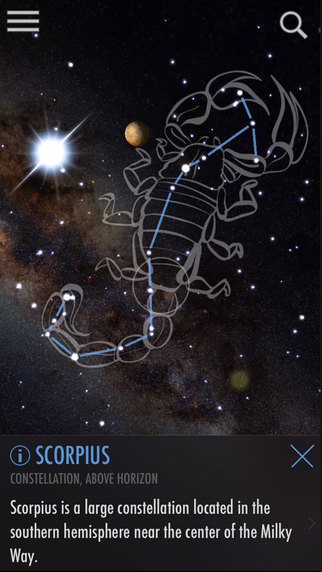 SkyView is another great app that lets you point your device at the sky and identify galaxies, stars, constellations and satellites passing overhead. You can use our camera to spot objects in the sky, see skies in the past or what they will look like in the future and follow the daily sky paths for the sun and the moon. This is a very graphically pleasing app that children will enjoy exploring.
Solar Walk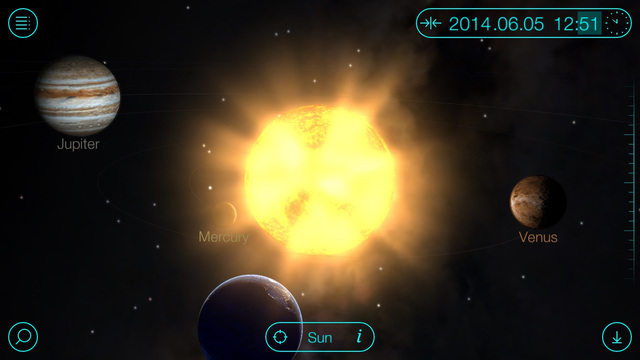 Solar Walk is a stunningly beautiful app that delivers a 3D model of the solar system. The app is incredibly interactive and delivers a great quantity of information on the different planets. It also lets you navigate between planets, see their positions on a specific date, explore how they move and more. Featured consistently year after year as one of the best space education apps, this is one app you simply must pick up for your kids.
Space Place Prime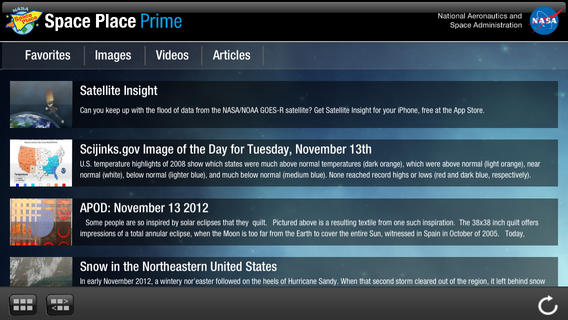 Space Place Prime is a content presentation app that collates up to date information from NASA, including articles, videos and NASA space and Earth-from-space images. It is a treasure trove of educational data and a must have app for any curious astronaut in the making.
Exoplanet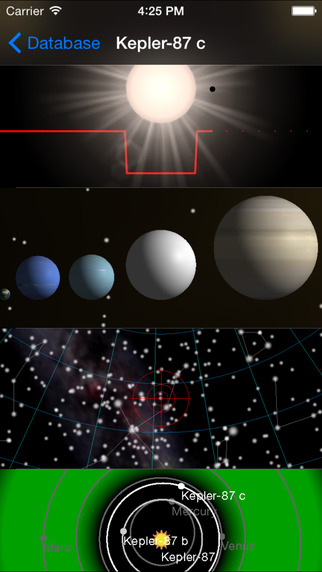 The Exoplanet app is an interactive visual catalog of planets orbiting stars beyond our Solar System. The app offers a stunning 3D model of the Milky Way allowing you to explore our Solar System. The app is constantly updated with push notifications sent out whenever a new planet is discovered. The app offers extensive details of the exoplanets and is a well designed, rich astronomy app that every serious space buff must check out.
Do you have a favorite from this list of apps for space education?