If you're the sort of person who loves road tripping, backpacking, or international travel, carrying a reliable GPS tracker with you greatly helps. It is even better when the tool is not limited by Internet connectivity or an international data plan. Denver based tech startup Journey Driven has launched an innovative offline GPS tracker app that is a perfect companion for such adventurers. Here's more on Journey Driven.
Journey Driven is the handiwork of backpack adventurer Steven Fortunato, who along with technical co-founder Mike K, used an untapped potential in the common cell phone to create this highly useful offline travel tracker.
Steve's intention behind creating this app is not only to share your travel information with friends and family effortlessly, but also for you to disconnect from your phone and connect with what's around you.
Journey Driven App – A Travel Journal That Tracks Your Every Move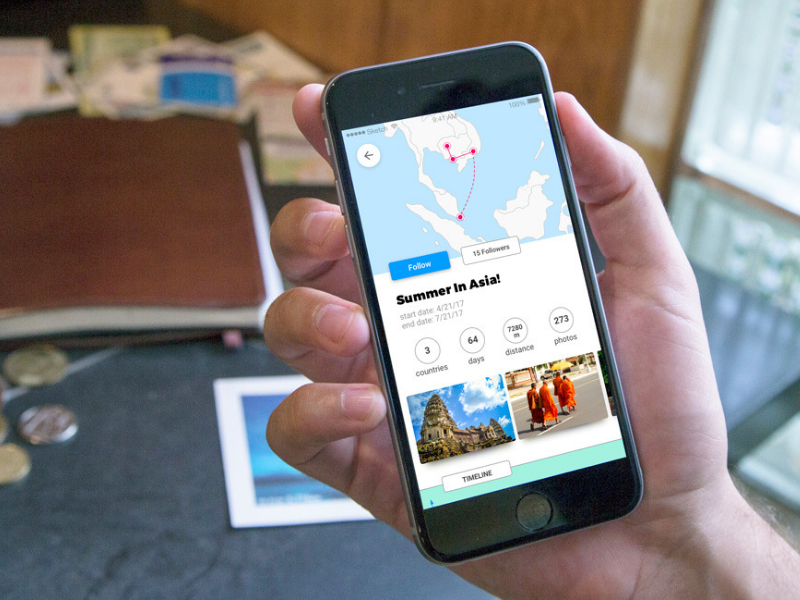 Journey Driven's coolest feature is its ability to work without the need of a data plan, SIM card or even cellphone coverage. It is like a digital blog that automatically tracks your traveled path, most recent location, mapped photos, and travel stats. You can even invite your family to follow along for automatic updates. All these updates are totally private so only you and your family can track your whereabouts at any point of time.
Key Features of Journey Driven
Automatically tracks a traveled path
Privately updates your travel stats with family and friends
Effortlessly documents travel stats and details
Geo-pins photos to a map
Works offline: No data, SIM card, or cell service needed
Social Map keeps track of travel buddies' traveled paths
Offline GPS Tracker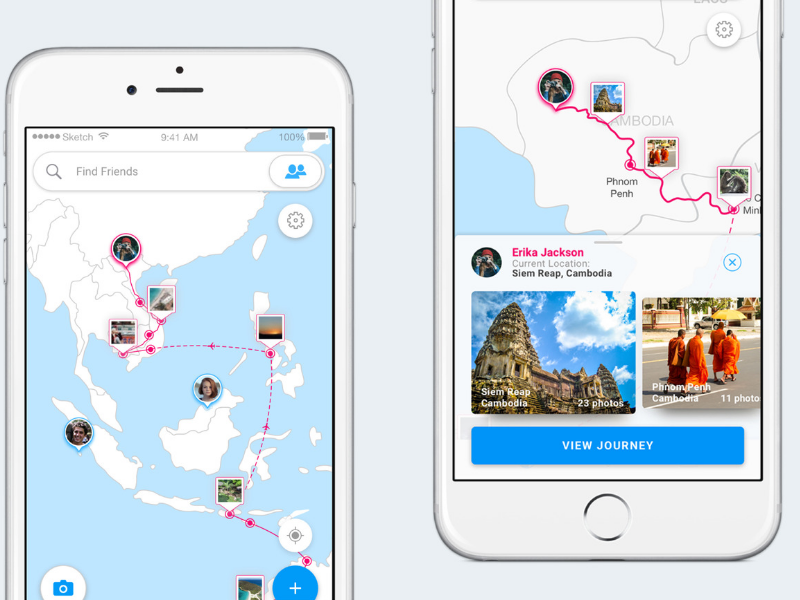 Journey Driven lets your family know where you are at all times, even if there is no Internet connection. The app's proprietary algorithm patches together location data by working in the background.
When you reach a location with WiFi, such as a local restaurant or your hotel, all details of your travels will be relayed to your family.
The app also has an inclusive social map feature that lets your travel buddies keep tabs on each other once they part ways.
Privacy Ensured
Journey Driven is extremely cautious when it comes to sharing personal data. The app's accounts are all set to Private status by default. Users must accept individual follow requests or manually set their account to public, if they want to. At all times, users will have control of who gets to see where and when they've traveled.
Journeys made by you can also be completely private, in which scenario only you will be able to see any recorded data.
Price and Availability
Journey Driven is currently available to download for free iPhone users and will launch on Android soon.
Be sure to give it a try or sign up for early access if you're an Android user!
Download the app on the App Store or visit the Official Website for more information.