Keeping fit whilst on holiday is sometimes an arduous task. Inevitably a lot of tasty food is going to be snacked upon, a lot of alcohol is going to be sipped…and let's be frank, a lot of time dedicating to relaxing! However, there is no reason why a small portion of the day can't be dedicated to perhaps keeping that belly trim – but if you are lacking proper gym facilities it can be hard to do so! So instead of packing a bench press into your suit case, have a look at these fantastic portable fitness gadgets from 2012 which will surely do their best to keep that belt buckle from going up a few notches whilst you're away.
Keeping Fit on Holiday – Portable Fitness Gadgets
Basis B1 Health Tracker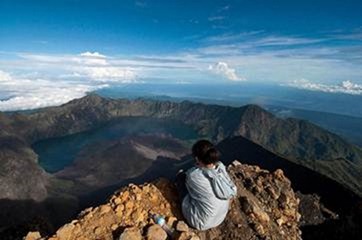 The Basis B1 Health Tracker is a multi-purpose fitness watch. This great little gadget includes an accelerometer, temperature gauge and galvanic skin response sensors which are able to monitor your heart beat without even using an ugly chest strap! On top of this, this handy little digital timepiece measures the calories that you are burning, sleep patterns and your general activity levels. All the data which is collected can be linked up to the company's website mybasis.com so you always have access to your past vitals.
Nike Fuelband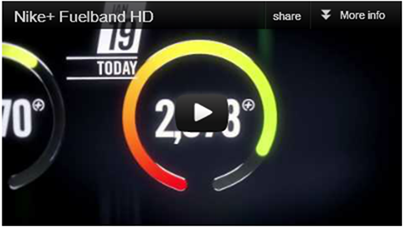 No-one else but Nike would invent such a stylish sleek bracelet. Simply by putting on this bracelet you feel like you've moved into the future which flashy battery lights and LED messages. However, kiss goodbye to burning calories…with this funky wrist gizmo you are burning NikeFuelTM!
If you love a good jogging session whilst on holiday, this gadget is definitely for you. As you are running you will be able to see the amount of fuel you are burning, and then when you hit required amounts the LED screen will grant you messages of celebration! It is just what you need on holiday – a lovely pat on the back (well…wrist!) for exercising.
Striiv Smart Pedometer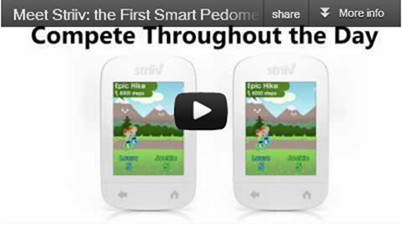 This tiny device has a plethora of different functions, and the best thing about it is that it is small enough to fit in any pocket you may have! This device doesn't just record data concerning step count, active minutes, distance & calorie burn estimate – it learns from all of this data and then motivates you to be more active through different methods on its colourful display. All of this helps you become fitter more over time – and is especially good for those on holiday since it's a reminder than perhaps you should go for a run instead of taking advantage of the helpless all-inclusive buffet!
iPhone and Android App – ZOMBIES, RUN!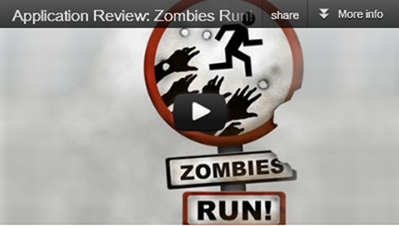 If you find running a chore, why not raise the stakes and engage in the 'ZOMBIES, RUN!' app for iPhone and android. With this app you can aim to increase your speed and endurance, whilst running away from a killer hoard of zombies dedicated to taking all your digital limbs – collecting medicine, weapons and food along the way. This means that on your holiday you can run through the sunny streets of Barcelona, or around an Italian vineyard as if you were evading a zombie army!
Finis Hydro Tracker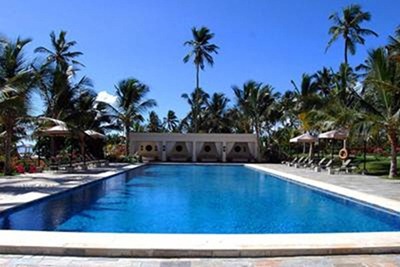 Some people just don't get on with running, but find swimming a great alternative. Swimming is great for body and mind, and it puts no pressure on joints alike running does. The Finis Hydro Tracker uses GPS to track your swimming course to a data device whilst being able to record all round performance also. The Finis Hydro is small device and can easily be clipped to goggles or can be worn as an armband. Great for if you fancy getting in the sea and going for a long swim in effort to work those pina colada's off from the night before!
Speedo Sports Towel
The Speedo in frank is a great ultra-absorbent towel. The towel boasts it is ten times more absorbent than a regular towel, being made from PVA foam. Ideal for travelling for it comes in a tiny case, and great for drying off after a great workout in the pool.
In conclusion, there are plenty of gadgets to keep you in shape whilst you're on holiday. The only thing is…will you use them? Unfortunately none of these products come with extra will power – so you only can rely on yourself to don the trainers, pick up a gadget and go for a run on the beach.
Author Bio
Keeping Fit on Holiday – Portable Fitness Gadgets from 2012 was gathered and written by our friends at HotelClub; where you can find stunning hotels with great gym facilities.