With the increasing importance of the cloud, big data, the Internet of things, and artificial intelligence, it seems that the full convergence of legal practice and technology is inevitable. For the longest time, however, the legal industry has had its hands tied by rigid standards created by the American Bar Association, whose policies have hindered the adoption of the latest technology. This has been a major barrier for law professionals wanting to make the shift to digital processes.
Fortunately, more and more law firms today are embracing technology and allowing it to complement their practice. Although the world is far from seeing robot attorneys in the courtroom, there are now legal compliance apps that help lawyers carry out their work.


Top Legal Compliance Apps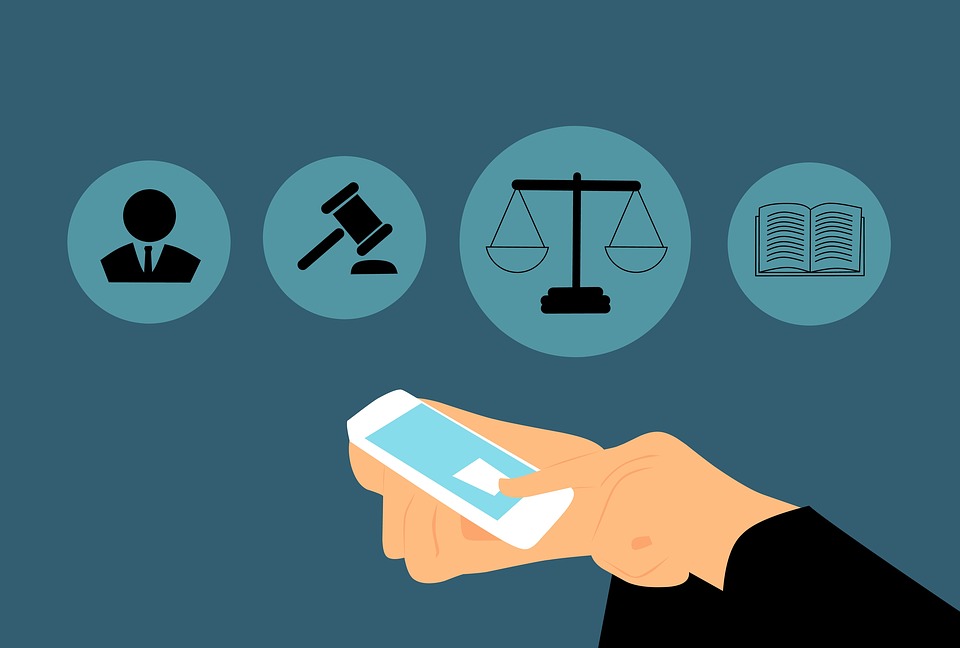 DPO One
Professional services powerhouse Ernst & Young launched DPO One not long after the General Data Protection Regulation (GDPR) came into effect. In a nutshell, the app helps lawyers ensure that in-house data is compliant with the EU privacy regulations, which have come to be the standard for all new and upcoming privacy-related policies across the globe.
The tool processes data through a risk scan, register level, and privacy assessment. It will then generate a privacy report, present a risk level, and create a suggested action plan. As previously discussed here on The App Times, network and data security is becoming a top concern in tech, and DPO One provides a timely solution for legal compliance as firms continue to incorporate tech into the industry.
CyMetric
CyMetric (pronounced symmetric) was created by New York-based Harris Beach Attorneys. In a report on Legal Tech News, chief development officer Alan Winchester explains that the tool was created so that "a compliance policy could be simplified for clients at a reduced rate compared to a lawyer's hourly rate."
It features a centralized and easy step-by-step process that makes the compliance procedure more efficient. Users input information regarding the nature of data and its risks then choose related regulations that they need to comply with. Afterwards, the app produces a report detailing the recommended steps to take.
Willkie Compliance Concourse
This free app offers access to practice guides, news and analysis, and legal education on compliance issues. The app's 24-hour service allows clients to have on-demand legal information straight from the esteemed law firm, Willkie Farr and Gallagher. This also helps lawyers when communicating with clients as they would be more likely to flesh out the important details from specific cases, given that they can already come armed with basic information from the app.
Legal Robot
When it comes to legal compliance, the simple act of signing contracts and going over agreements is often overlooked. However, studying this can take up a lot more time than you think. Law and technology experts Special Counsel state that AI can speed up legal processes.
Because the technology can pinpoint and review all the relevant information in seconds, this saves lawyers from getting bogged down by mundane tasks. With this technology, Legal Robot can analyze contracts, ensure quick renewals, and notify stakeholders about any contracts that are about to expire. This way, lawyers can channel their focus into more meaningful work.
Davis Polk Cyber Portal
When a data breach happens, there is often confusion and panic over who should be notified and what to tell them. Some rules might get bypassed due to the situation, resulting in more legal complications.
This is precisely what the Davis Polk Cyber Portal app aims to prevent, as the app assesses who must be notified in case of a data breach. It also has template letters that will be sent to officials for quick response situations.
While these apps have the potential to change the game when applied to the right situations, they should not be seen as replacements to proper legal counsel. In whatever industry, no single software can ever be a one-size-fits-all solution, as a legal compliance app is only as effective as its data, programming framework, and user.
Nonetheless, when used properly, these apps can streamline the legal compliance process and potentially improve client and counsel collaboration.