Gaming has become a passion for you. Your gaming skills are on the rise. You wish you could share some of your most amazing gaming moments with friends online or with the world.
Or, you may even want to start making high quality game tutorials to post on Twitch and become a professional game streamer.
Whatever your exact goals, it's going to take some basic game streaming equipment and software, and a high-powered card to capture your gaming highlights to get it done.
But before you compare and contrast your options and make a major investment, you first need to get a good understanding of what capture cards can do and what you personally will want your capture card and game streaming software to do.
Here are 7 functions and features you need to keep in mind if you're going to be a savvy shopper and a happy game streamer.
Meeting Your Game Streaming Goals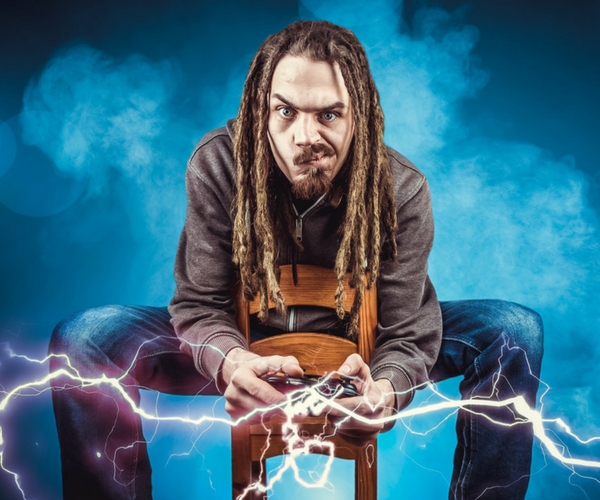 1. Simple, Quick Clips
Some gamers are really only interested in capturing and sharing short clips of their most notable gaming performances and posting them on social media sites like Facebook or Twitter. And more advanced streamers, of course, will never outgrow this basic feature either.
There are game streaming programs out there that practically work like a gaming version of Instagram and that are very quick and simple to use. These are great for minute or less clips that don't take a lot of time to set up.
You can even get features that will auto-flag key game moments for your to choose from. And then you can just add on a title and description and upload and share your clip in a few simple clicks of the mouse.
2. Longer Livestreams
Anyone who wants to advance to a higher level in streaming will want a full orbed studio-style program that enables lengthier livestream video making. You'll want to simply watch or play your games on PCs and mobile devices and in rooms other than your gaming cave, but you also want to post 5, 10, 20 minute or longer videos to Twitch or Youtube.
To accomplish this goal, it will require a bigger investment and you'll need to take some real time to learn how to use your software, capture card, and other tools. You'll probably even need to check out some online tutorials to ensure you're getting the most out of your investment.
But that said, once you've gotten yourself acclimated, you'll have the ability to configure and micromanage "full length" gaming videos in a way not otherwise possible.
3. Sufficiently Flexible Settings
Besides raw power and basic capabilities, the next thing you need to look for in game streaming tools is flexibility. You need the ability to adjust the settings and customize your experience and final product.
Some streaming software will have a default mode. But you should be able to tweak things like frames per second, bitrate, resolution, storage capacity, and more without too much trouble.
Your software might come set on auto-record, but you should be allowed to switch over to manual recording. And you need to be able to switch between recording full game play and a hot key based capture mode as well.
If you're the type of person who likes to tinker with and perfect things, make sure that your game streaming tools will let you do that without making the process of adjusting settings overly slow or complex.
4. Buffer Recording
Almost everyone getting into game streaming is going to demand the buffer recording feature. This is truly an essential, but not every program includes it, so be sure to check. And be aware this feature can go by a host of different names – so look for the function not a specific term.
Buffer recording lets you capture a video game moment after it's already occurred. It does this by continually recording and deleting a limited time frame of video (say the last 3 to 5 minutes). You can then click to save any unexpected memorable moments that may pop up.
Buffering is really the only way to efficiently capture the unexpected. Otherwise, you'd have to hunt through hours of recorded material to find that elusive 10-second clip. This is not after all how you want to be spending your time!
5. Compressed VS Uncompressed
You'll also want to find a program that can handle both compressed and uncompressed video stream.
Compression uses a "codec" to crunch down the file size and save space on your hard drive. You have to make sure your codec is compatible with PC/Mac. Or it might require an additional program to make it compatible. But if you go with the currently very popular H.264 codec, you probably won't have any compatibility troubles.
But to get the absolute highest possible image quality on select streaming sessions, you need to be able to run uncompressed video.
6. Editing Features
This is easily the most popular part of game streaming features, if not the most essential. Specialized editing lets your videos and clips stand out from the crowd and let's you develop your own "streamer personality."
Editing allows the addition of background music, transitional effects, off the wall goofy antics, commentary, and other creative touches. This can make all the difference between "hum drum" and "my masterpiece!"
7. Statistics
Finally, we briefly mention that some programs will allow you to trace key metrics on your posted clips and videos. Most notably, this allows you to see how popular a video was over the last day, week, or month. This helps to figure out if you need to adjust your style or if there was some technical issue with your post.
Game streaming has blossomed in popularity over the last few years like few thought possible. In fact, in 2014, Twitch had more streaming going on than did HBO-online. More and more gamers are putting on a streaming hat as well. But before you join the bandwagon and make the transition, outline your gaming goals and pursue them with the most fitting software and capture card.