How many times have to started off to buy your groceries only to realize that you left your wallet in the kitchen table? Or you grabbed the car keys thinking it to be your home keys? With so many different thoughts running in your head all the time, you often tend to forget some of the small items that are essential to get you through your day. Nokia knows and understands your little troubles. That's why they designed a tiny little gadget that will make sure you never lose, misplace, or walk away from those little things. This gadget is called Treasure Tag.
Nokia Treasure Tag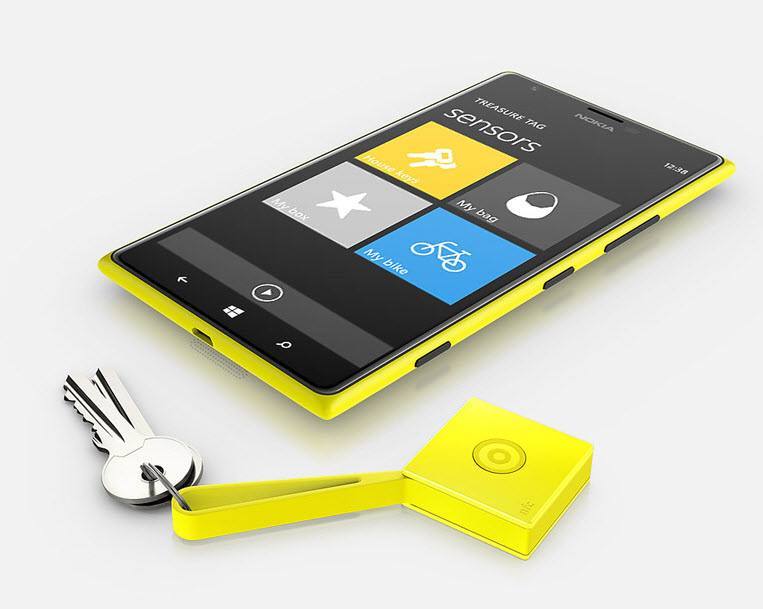 Treasure Tag is a $30 Nokia accessory that can help you keep your valuables safe using your smartphone – Lumia smartphone that is. So if you are in the habit of misplacing your keys, wallets, office tags, or just about any physical item, and you own a Lumia device, you'll want to check out this gadget.
Treasure Tag is only the size of a matchbox, about 30x30x10mm weighing just 13 grams. You will have to tag or attach the gadget to items that you are most likely to miss. Your Lumia device is capable of supporting up to 4 tagged items. Once you've tagged your items, you can use either NFC or Bluetooth to pair the gadget to your phone. The first time you pair the gadget, you will be prompted to download the Nokia Tag  app that is compatible with Nokia Lumia devices that have the Black software update. (According to Nokia sources, third party apps for Android and iOS devices will also be made available at a later date.)
Each of these tags will appear as a Live tile on your Lumia smartphone. When you misplace or lose any of the tagged items, your phone will emit a loud tone to alert you that you are leaving something behind. Similarly, if you leave your phone behind, your tag will also emit an alert tone, so it should work both ways. Should you be too far away to hear the alert tone, no worries, you can always use the app to locate the missing item, using the map that is powered by HERE. In order to deactivate the tag, you must long-press the button on the tag.  Alternatively, you can mute the alarm or put it in sleep mode using the Nokia Tag app.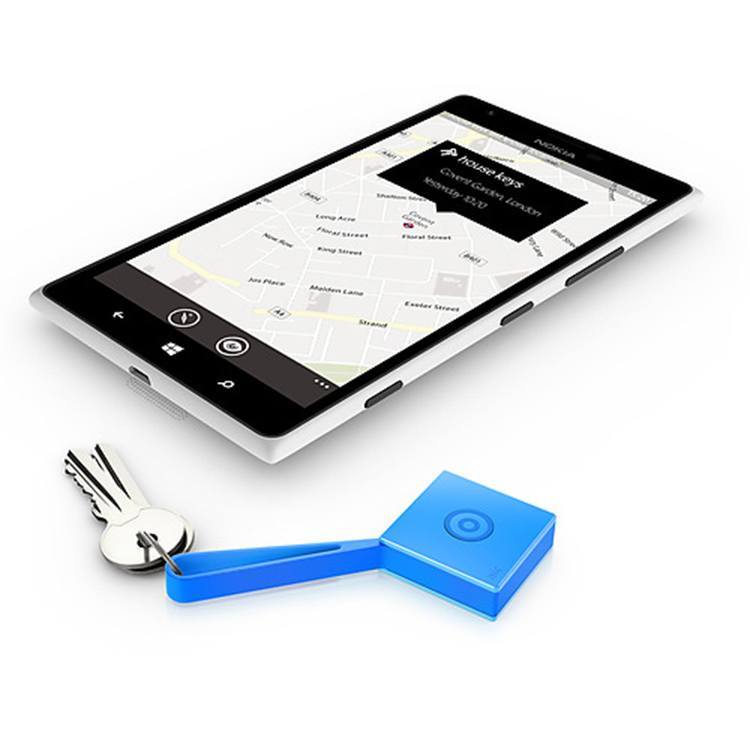 You can assign an icon to each of your tagged items on your phone, or if you like, even add a photo to make it easier to identify the tag.
Nokia Treasure Tag is available on Amazon in four colors; cyan, yellow, white, and black. The battery life on the device is expected to last for up to 6 months. If you want to learn more about the device, check it out on the official web site.
What do you think of the Treasure Tag? Is this something that will really make a difference in your daily life?