You've got the best phone in the world. But, when it comes to controlling your photos, you most likely will find yourself being restricted by the camera app's limitations. If you're a photography buff, you may want more control over your camera's capabilities and professional level controls. Well, then, you need a fantastic camera app like Obscura 4.
The latest version of the renowned camera app boasts features like manual focus, exposure compensation, and ISO control, which are not available in the native iPhone camera app. Check out the exciting new updates and enhancements to Obscura 4 including iPad support, simplified settings, and much more.
Obscura 4: The Pro Camera App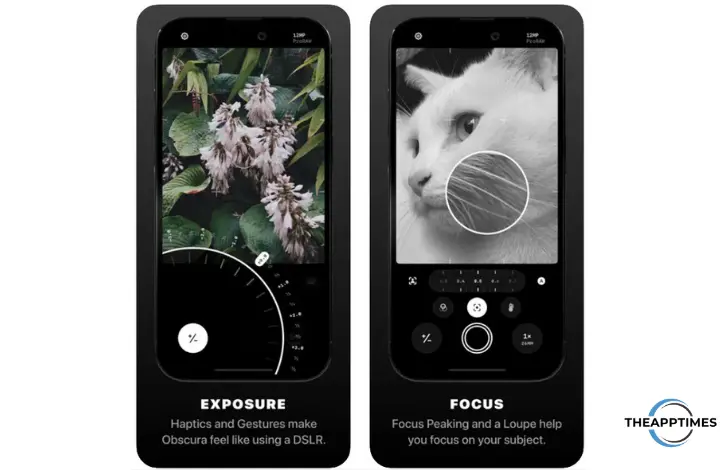 Obscura, developed by Ben McCarthy, has been a favorite among pro photographers since its initial release in 2015. McCarthy, a visionary developer, recognized the need for a manual camera app that would allow users to have full control over their photography experience. With the introduction of the manual camera API at WWDC 2014, McCarthy saw an opportunity to create a powerful tool that would revolutionize mobile photography.
Since its inception, Obscura has undergone several iterations, each one improving upon the previous version. Obscura 4, the latest major release, builds upon the success of its predecessor, Obscura 3. It brings new features and enhancements that take mobile photography to new heights.
iPad Support
One of the standout features of Obscura 4 is its support for the iPad. With this update, you can now enjoy the full functionality of Obscura on your iPad. The camera controls on the iPad version are similar to those found on the iPhone. This ensures a seamless transition for existing users of the app. Additionally, the sidebar in the Library makes it easy to navigate through albums and find the perfect shot.
User-Friendly Interface
Obscura 4 introduces a revamped interface with simplified settings. This makes it easier than ever to capture the perfect shot. The Exposure Dial, a crucial tool for adjusting exposure, now offers 1/3 stop increments, mimicking the experience of using a traditional camera. The addition of haptic feedback provides a tactile sensation, allowing users to feel the changes they make.
The quick settings menu has also undergone a makeover, with clear labeling and descriptive options. This improvement makes it easier for users to understand and navigate the app's settings, ensuring a smooth and intuitive experience.
Improved Library Access
Accessing your photo library is also easier with Obscura 4. The new version introduces a dedicated button that provides quick access to your library directly from the main camera screen. With a single tap, you can seamlessly switch between capturing moments and browsing your existing photos.
Plus, a simple swipe gesture allows you to quickly preview recent shots without leaving the main interface. This streamlines your workflow and saves you valuable time.
Enhanced Image Detail View
When it comes to reviewing your photos, Obscura 4 offers a delightful experience. The image detail view has been enhanced with a floating card design. This ensures that important details are not obstructed by information overlays. A simple swipe upwards reveals additional information. You can get a comprehensive view of your photos without any distractions.
Premium Features and Beyond
Obscura 4 retains all the premium features that have made it a favorite among pro photographers. With support for RAW and ProRAW capture, you can enjoy unparalleled control over your images. The app also offers 48-megapixel capture, filters, histogram, alternative aspect ratio captures, themes, live photo mode, portrait mode, and custom app icons, giving you endless creative possibilities.
Dual Reticule Mode
Another great feature of Obscura 4 is the introduction of Dual Reticule mode. This feature allows users to have separate focus and exposure points on the viewfinder. This provides precise control over the essential elements of photography. Dual reticule mode ensures that every detail is perfectly in focus and well-exposed, resulting in breathtaking shots.
Highlight Over/Under-Exposed Areas
Understanding and managing exposure is crucial for capturing stunning photos. With Obscura 4, you can easily identify over or under-exposed areas of your frame using the Exposure Clipping Highlighting feature. This valuable tool gives you immediate feedback on the exposure levels in your composition. This lets you to make real-time adjustments and achieve perfectly balanced photos.
Pricing and Availability
Obscura 4 is available as a free download on the App Store, allowing you to experience the core features of the app without any financial commitment. However, to unlock the full potential of Obscura 4, a subscription is required. The Obscura Ultra subscription, priced at $9.99 per year, provides access to all the premium features, including live photo capture, video recording, RAW and ProRAW capture, 48-megapixel capture, and much more.
For existing Obscura 3 users, upgrading to the subscription option is seamless and affordable. With an introductory price of $4.99 for the first year, you can continue to enjoy the features you previously paid for while unlocking the additional benefits of Obscura Ultra.
The Competition
Obscura 4 faces stiff competition from other camera apps in the market, such as Proton and Halide. However, what sets Obscura apart is its affordability. With a lower price point compared to its rivals, Obscura offers pro-level features without breaking the bank. Whether you're a seasoned professional or an aspiring enthusiast, Obscura 4 is the perfect companion for capturing stunning photos on your iPhone or iPad.
Conclusion
Obscura 4 is a must-have camera app for pro users. With its iPad support, simplified settings, and an array of premium features, it offers a comprehensive photography experience like no other. Upgrade to Obscura 4 today and unlock the full potential of your iPhone or iPad's camera capabilities. Capture moments, unleash your creativity, and elevate your photography to new heights with Obscura 4. Download link: App Store