Do you ever stop to think how dirty your iPhone is? Our hands are constantly in touch with the objects around us – elevators, gym equipment, door handles, money and so on. Bacteria and germs from these objects are easily passed on to our phones when we use them. If you are worried about using a dirty phone, you should consider using a sanitizer device like Phonesoap.
Tests have shown that the average smartphone shows 18x more bacteria than a public restroom. Bacteria thrives in warm, dark places and the phone is a perfect home for them. The warmth from the battery and dark storage spaces like purses and pockets provide ideal conditions for them to thrive and multiply.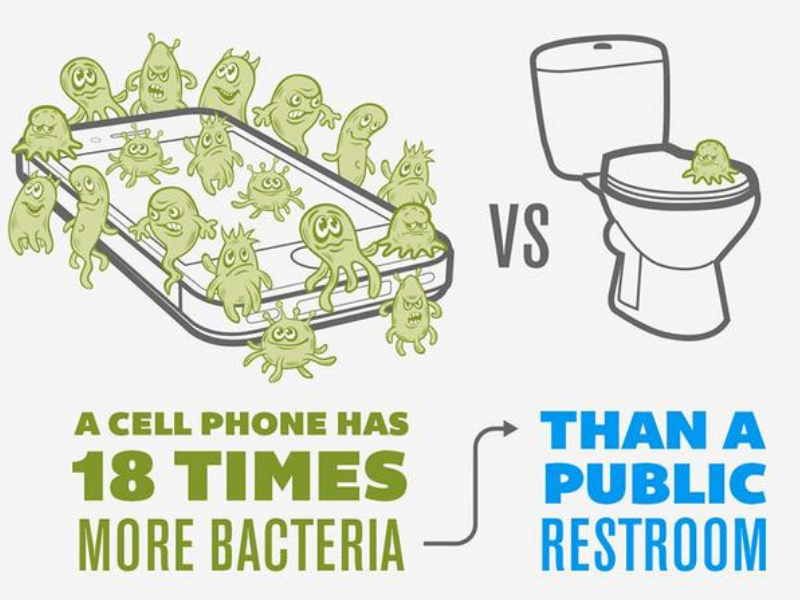 While it is perfectly easy to wash our hands to sanitize them, washing our phones is impractical. That's where Phonesoap comes in.
Also Read: Clean and Sanitize your Phone with PhoneSoap Pro
How Phonesoap Keeps Your Phone Germ Free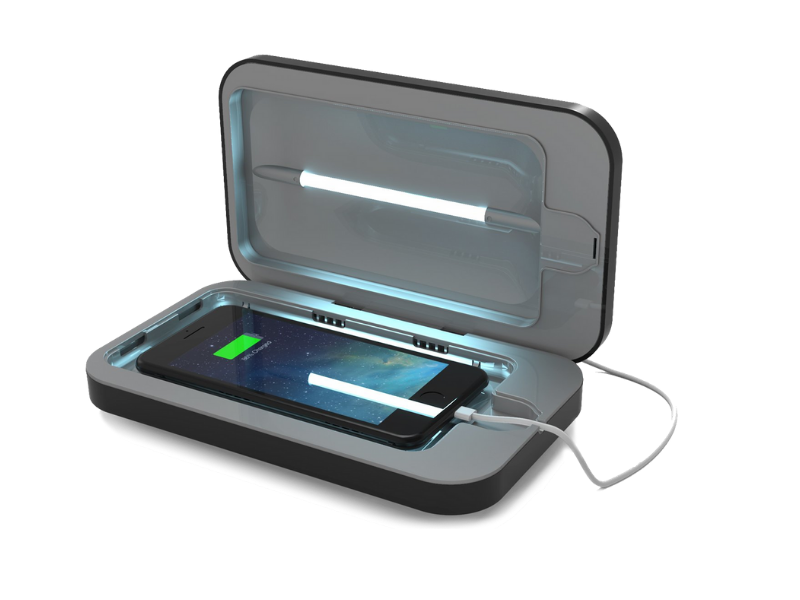 Phonesoap is a case with UV-C lights inside that can effectively kill germs without using heat, liquids or chemicals.
To sanitize your phone, you simply have to place it, along with the case, inside the device and close the lid. In the next 10 minutes, a powerful UV-C light kills 99.99% of the germs on your device. An external blue indicator shows that the sanitization process is in progress. When the light turns off, the cell phone is completely cleaned.
The UV-C light works by destroying nucleic acids that break up the bacteria's DNA. This prevents them from functioning or reproducing and they eventually die.
Charging while Sanitizing the Phone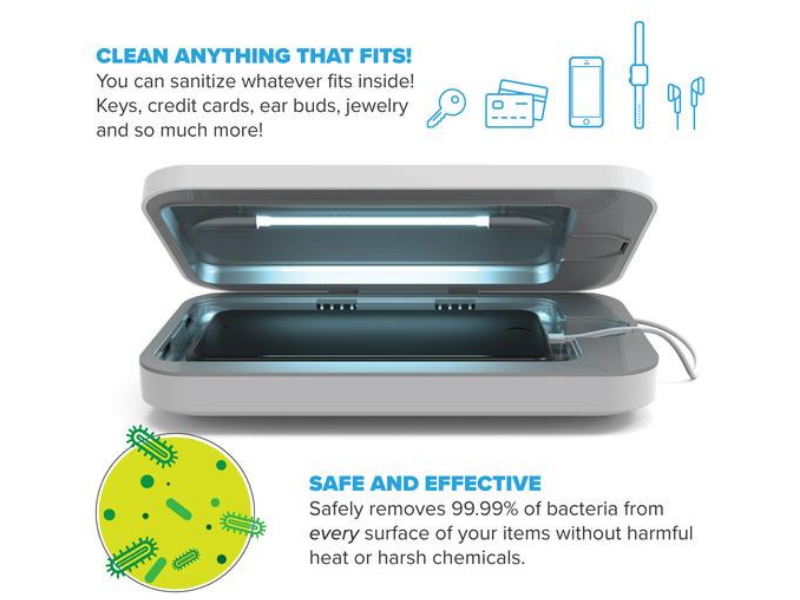 Phonesoap sports multiple charging ports at the back. This lets you charge your phone while it is sanitizing. Just connect a charging cord to the phone and plug it into the universal USB port on the back of the Phonesoap unit.
Special acoustic outlets on the unit lets you hear alarms or notifications while it is being sanitized. Phonesoap also lets you charge devices like a camera or iPod.
Sanitizes Other Accessories Too!
Phonesoap isn't just a phone sanitizer. If something can fit inside the case, you can sanitize it. For instance, you can drop your keys, credit cards and money inside to make it germ free.
Compatibility
PhoneSoap 3 works with most smartphone models, from the iPhone X to iPhone 6, Android, Windows, Samsung, Blackberry, HTC and Nokia. It also works with other electronic devices such as cameras, iPods, and remote controls.
Price and Availability
PhoneSoap is available on the official website for $59.95. Check it out if you want to learn more about it or place an order. Website: Visit Phonesoap