It took awhile coming but Sony has finally managed to confirm the PS4 Pro, PS VR, and PS4 Slim India price and release dates. Here are all the details.
Update: Check the latest update to bundles, price and availability at the bottom of the post.
PS4 Pro India Price and Availability
The PS4 Pro has been set at Rs. 38,990. And it will become available for purchase in mid February.
PS4 Pro Specs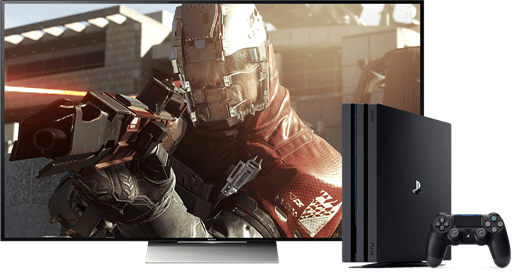 What you get for this steep price is an incredibly powerful console that promises dynamic 4K gaming and entertainment. Intense, life-like graphics with realistic details, faster frame rates is possible with the PS4 Pro thanks to the GPU power, which has been doubled when compared to the previous version.
You can enjoy all the blockbuster games, share them with your friends and stream games via Remote Play as well. That's not all. PS4 Pro also lets you stream the biggest movies from Netflix, YouTube and other apps in 4K resolution.
Older PS4 games such as The Last of Us Remastered, Uncharted 4: A Thief's End and Call of Duty: Black Ops III are all now upgraded to include support for the PS4 Pro's enhanced features.
PS VR India Price and Availability
The PS VR is Sony's first foray into virtual reality. The company has set the price for the VR at Rs. 41,990. It will be available at select stores in the first week of March. The PS VR comes bundled with a PS4 camera, a headset and a demo disc. Sony has promised to bring out a version minus the camera that will be available at a much cheaper price of Rs. 37,990.
PS4 Slim India Price and Availability
Meanwhile, the PS4 Slim will be available for preorder today in select stores and will become available in the middle of February. The PS4 Slim India price is set at Rs. 27,990 for the 500GB console and Rs. 32,990 for the 1TB version.
Sony has specifically not announced clear dates on the release of its consoles since the company is facing several logistical problems in making them available across stores.
Nevertheless, it is heartening to see that these different variants will be available for Indian gamers to relish.
UPDATE: PS4 Now Available for Purchase
Are you geared up to buy the next edition of the PS4? Let us know your pick in the comments section.