Want to use your existing wired headphones, earphones and speakers to listen to studio quality music, that too, wirelessly? Check out the marvelous, tiny little 24bit Bluetooth receiver RadSone EarStudio. This Kickstarter funded gadget is fast becoming a favorite for audiophiles the world over. Read on to learn more about the EarStudio.
RadSone EarStudio Features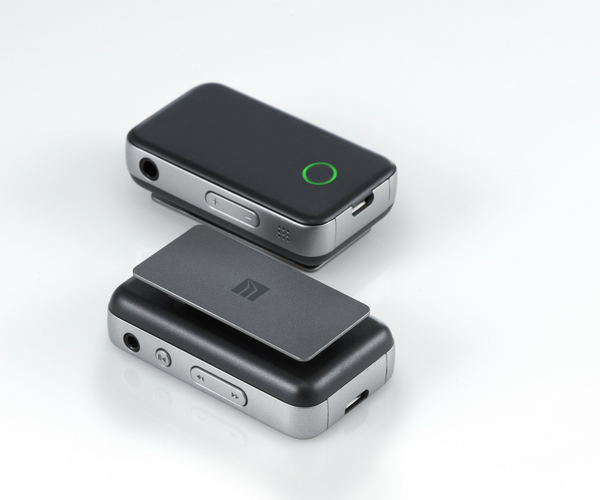 The EarStudio is a tiny gadget, about the size of a thumb and weighing about 20g. It features technology that supports Qualcomm's aptX HD codec. This is the codec that lets you stream 24bit hi-res music wirelessly via Bluetooth. Just plug your headphones into the EarStudio and connect EarStudio to your phone via Bluetooth. Using Radsone's patented Distinctive Clear Technology (DCT), the device will reproduce the 16bit sound into 24bit sound.
What Can You Do?
EarStudio solves one of the biggest problems with most Bluetooth receivers today, delivering seamless, jitter-free wireless audio streaming. It also lets you enjoy:
Lossless playback even while charging
14 hours of continuous playback thanks to the 350mAh battery
Hands-free calling and controls via its smartphone apps
Another thing to like about the EarStudio is that it you can attach it to your clothing and carry on listening to music while you work out, cook or engage in some other activity. If you intend to take calls, hands-free, clipping is a great option. Otherwise, the EarStudio can be put inside your pocket for a more comfortable user experience.
On the Flip Side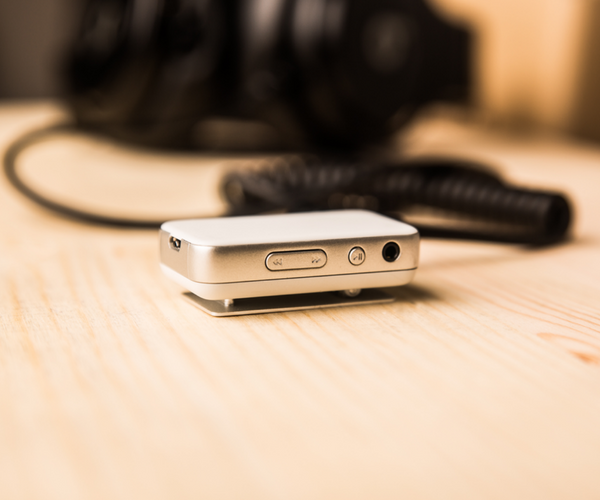 Radsone EarStudio excels in delivering high quality music. You can head over to the official website to see the sound results in testing. Where it doesn't shine, is in its design. The plastic construction takes away the premium look and feel you expect from a $99 device. The buttons are also not prominently placed. Not everyone has dainty little fingers to hit the controls perfectly every time.
Final Thoughts
That said, RadSone has done a good job with the EarStudio. The specs, software, and performance really work in its favor. The design aspects aside, if you are someone who misses the headphone jack and want super good Bluetooth sound quality, the EarStudio will not disappoint.
The EarStudio is available on Amazon for $99. Check it out and tell us what you think.