We are living in the 21st century with smart technologies but when it comes to safety, we are seriously lacking. Whether you live in the U.S or India, you always run the risk of running into some kind of trouble with the bad elements. Modern technology is still no match for the stark evil that prowls the streets. A newly launched app Rescuer The Official Emergency Assistant is attempting to help people get help more quickly with its unique features. Read on to learn more about this safety alert app that quickly becoming everyone's go to app.
Rescuer The Official Emergency Assistant – Review
Rescuer is a free app that you can download on your Android device. Once installed the app lets you text your location, pictures, or audio to emergency contacts on your phone along with a personalized message. The app's alert can be sent silently to contacts if the situation so requires. The app has 4 main life saving features.
Safety Features in Rescuer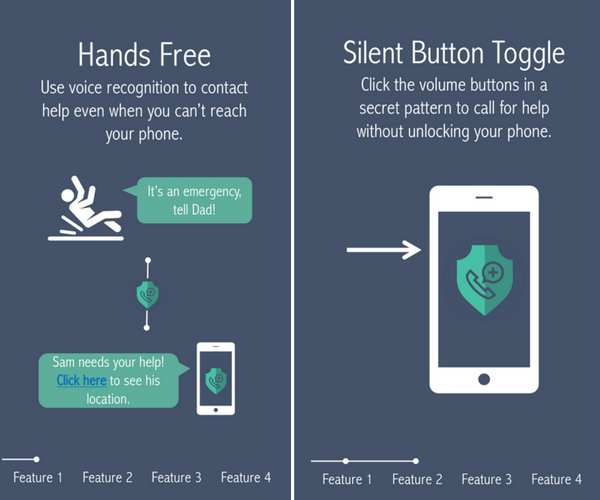 Voice recognition
 Voice recognition works when say your customized message. The app on recognizing the message silently sends out pictures, audio, and GPS coordinates of the scene to your emergency contact.
Volume button toggle
Press your phone's volume buttons in a short pattern and Rescuer will silently send out pictures, audio, and GPS coordinates of the scene to your emergency contact.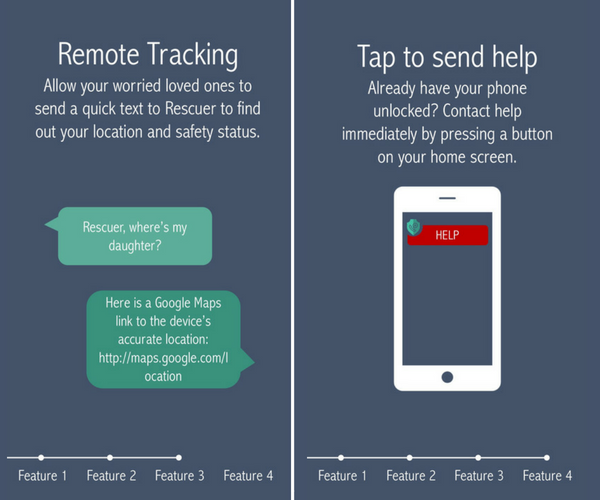 Remote Location Tracking
You can give your friends and family a passcode  so that they can text Rescuer to find out your location and safety status.
Help Button
You can press the Red Help Button on your phone's home screen to silently send out pictures, audio, and GPS coordinates to your emergency contact.
Setting Up Rescuer
Once you launch the app, you can run through the tutorial screen showing you how all of its safety features work. To set up Rescuer, just hit the Start Setup button at the top of the screen.
You will be asked to add your emergency contacts. You can do that by picking a contact from your phone or typing out a new name and number.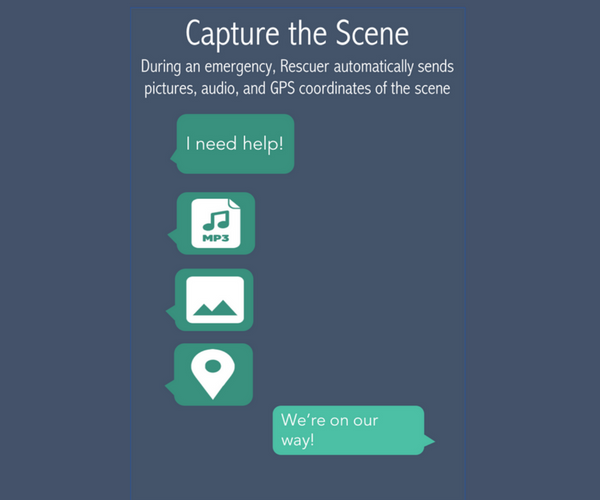 Next, you need to include an emergency SMS message. Along with the SMS, you can also send:
Your device location
Pictures from the front and back camera; and
A 30 second audio clip of the emergency situation
Once these  criteria are fixed, you can setup the 4 life savers namely the volume, location, widget and voice recognition segments.
That's it! If you find yourself in any sort of trouble, Rescuer The Official Emergency App might just save the day. Rescuer is free to download on your Android.
Price: Free | IAPs | Download: Link to Google Play
Check out the app and tell us what you think.