Its been a few years since we saw a new Riptide GP game on the App Store! Now is the time to leave the past behind and embrace the all new action-arcade water racer Riptide GP Renegade. Price: $2.99.
You glory days as one of the best hydrojet riders is over. You find yourself framed and kicked out of the Riptide GP league. But you're not going to take that downfall like a lamb.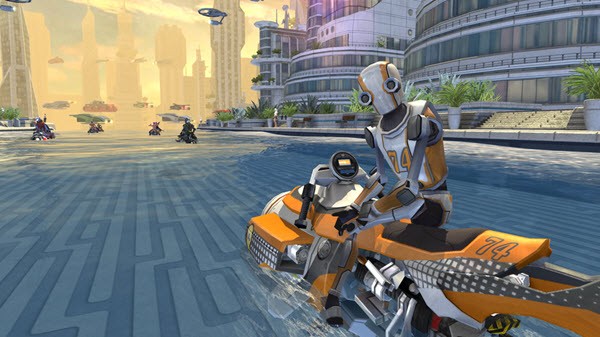 Rather, you're prepared to race illegally in the city's waterways, flooded ruins, and churning factory machinery to reclaim your glory, reputation and title. Enjoy displaying death-defying stunts over massive waterfalls and dodging cops as you speed through public waterways at breakneck speeds.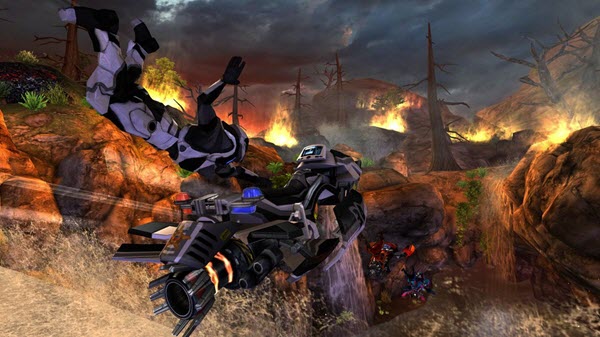 Riptide GP Renegade features a single player career mode where you can unlock new vehicles, playable characters, and customize many features as you defeat the big bosses and build your crew.
You can also participate in 8-player online matches to battle opponents from around the world. The ghost-racing challenge mode also lets you challenge your friends for leaderboard supremacy.
Features of  Riptide GP Renegade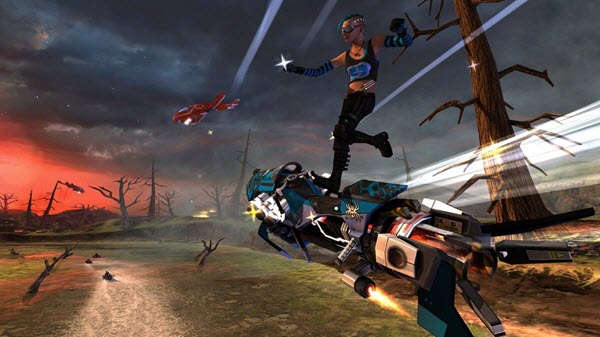 Thrilling Environments –: Enjoy thrilling game environments from floating factory platforms to military bases in the midst of battles. Each new environment is packed with interactive set pieces, dynamic obstacles and secret shortcuts.
Deep Career Mode –: Battle your way through a variety of races and boss fights to reach the top of the underground hydro jet racing circuit. The cash and XP you earn will help you upgrade and customize your hydro jet, unlock new stunts, and increase your rider's performance.
Online Multiplayer –: Ccompete online in 8 player matches against the best players from around the world.
Challenge Mode –: Try to make it to the top of the leaderboards and test your skills against ghost recordings of your friends' top performances.
Customization –: Collect and upgrade a garage full of blazing fast hydro jets. You also have a chance to win money to upgrade and customize each ride.
State of the Art Water Racing –: Experience excitement with breathtaking water physics and splash and spray effects. Every race is different because the racing surface is constantly changing.
GameCenter and iCloud –: Compete with your friends on Game Center leaderboards and unlock challenging achievements. iCloud data syncing will let you keep on playing from one device to another!
If you're an adrenaline junkie looking for a riptide that's bigger than the best, check out this bad boy!