One of the problems with owning different gadgets is that they can be a décor-spoiler, hogging up the desk space and creating a junk yard-like appearance. Samsung intends to change the way your desktop looks in 2019 with the launch of a minimalist, flexible and ergonomic monitor for the modern workspace. Here's a closer look at the Space Monitor, a sleek, functional high-end monitor that can simply be clamped to the edge of your desk, instead of resting on it.
Samsung Space Monitor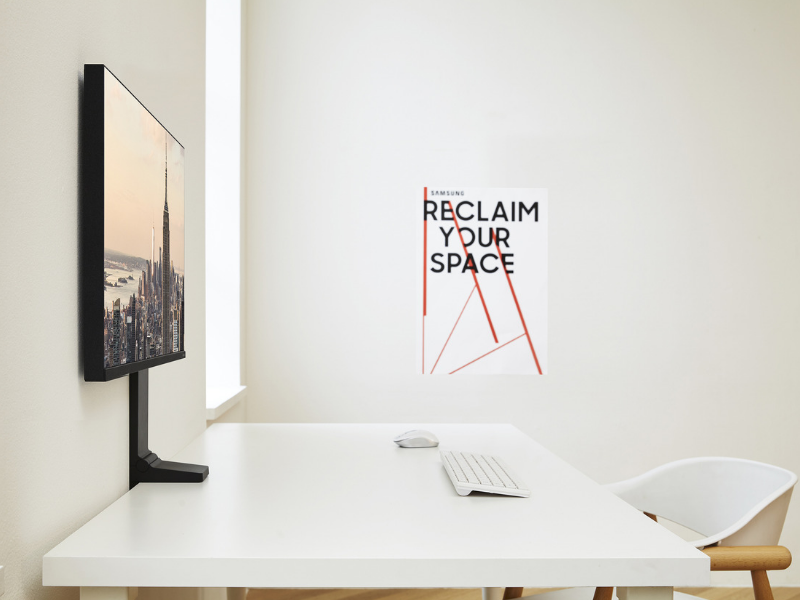 Samsung Space Monitor is a gorgeous looking monitor with a minimally designed screen. It can sit at the edge of your desk, giving you plenty of free space to keep other stuff, or maintain a minimal look.
This monitor is totally easy to set up and is ergonomic as well. You can flex its arm to position the monitor closer to you, or keep it as far away from the desk as you like.
Plus, when you are not using it, you can simply push it back against the wall to rest it. The stand conveniently merges into the monitor's slim bezel when you position it against the wall, maintaining its minimalist look.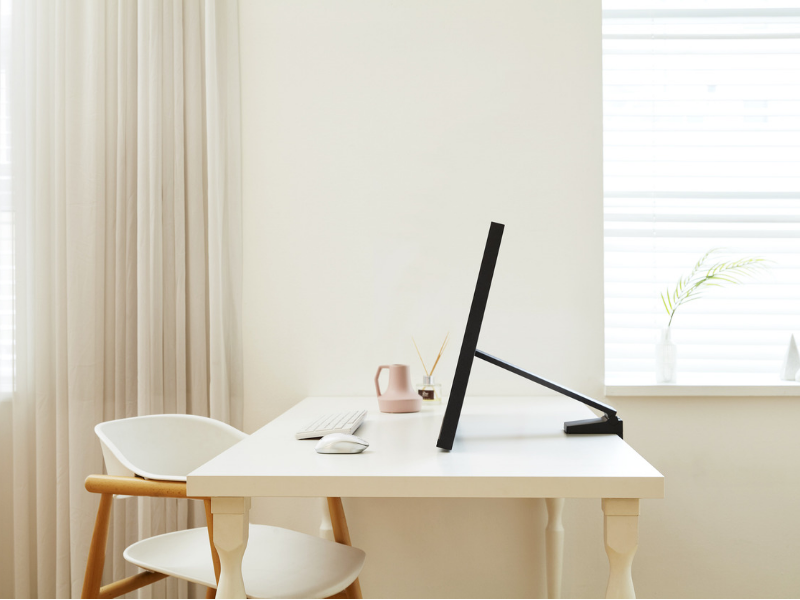 Another advantage with the Space monitor is that it uses clamps to stay put on the desk. That means you don't need to drill holes in the wall or use a wall mount. And you can easily move it to another desk anytime you wish to.
Yet another minimalistic feature of the monitor lies in how efficiently it handles cable management. The power and HDMI cables are routed through the back of the stand, leaving your desktop clutter-free.
Pricing and Availability
Samsung will release two variants of the Space Monitor. One is a 27-inch QHD model that is priced $ 399. The second variant is a 32-inch UHD (4K) model that is priced $499. The monitor will become available on February 23rd 2019. You can read more about the Space Monitor here and pre-order your ergonomic, minimalistic, high-end monitor on Amazon.
Are you aiming to de-clutter your workspace this 2019? Do you think the Samsung Space Monitor will help you achieve this objective? Le us know your thoughts in the comments section.