If you spend hours creating content, whether it involves writing, designing or analyzing data, you need a monitor that delivers a truly immersive experience. Samsung is launching 3 new monitors in 2019 one of which is designed just for content creators. Here's more on the 32-inch, Samsung UR59C Curved Monitor – the ideal machine to work stress-free in today's fast paced tech-driven world.
Samsung UR59C Curved Monitor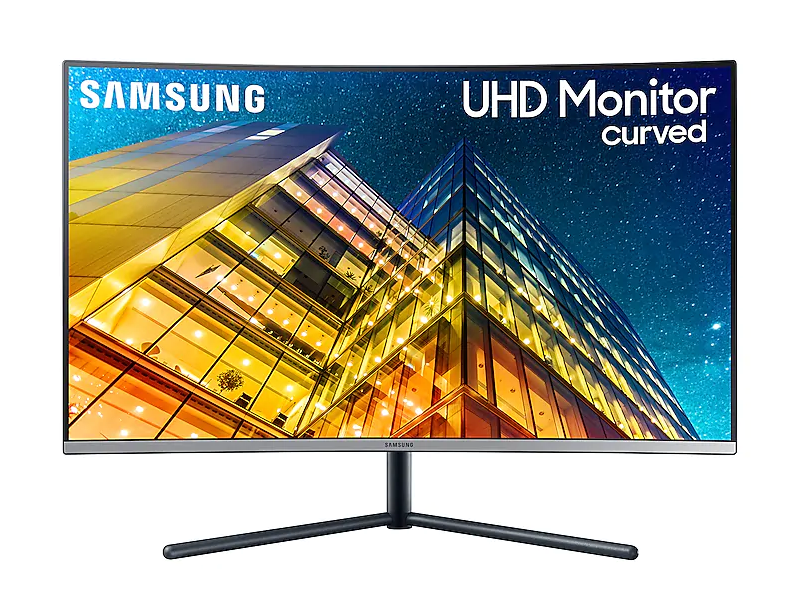 Samsung's new versatile UR59C 32-inch monitor features a UHD curved display with a 2,500:1 contrast ratio. It has a full 3840×2160 4K UHD resolution with support for up to one billion colors.
Sleek and Stylish

This is a super-slim monitor, with a depth of only 6.7mm and a fabric-textured rear casing. It has a bezel-less screen that rests on a slender yet sturdy metal stand with a two-prong base. The base holds the cables thus reducing its footprint on the work space.
Curvy Comfortable & Less Eye Fatigue
This monitor can deliver a truly realistic, lifelike viewing experience thanks to its curvy 1500R design. The 4K UHD resolution lets you view documents and web pages with less scrolling. You can work comfortably with multiple windows, and you can see your photos, videos and games in greater detail.
It is particularly helpful in reducing the eye strain usually associated with staring at your computer screen for long hours.
Game Mode
In the Game Mode, the monitor optimizes image contrast to give you a competitive edge during game-play. It does this by revealing details in the darker areas of your game scenes. Now, you can spot your enemies before they spot you.
Picture- by-Picture

Another cool feature of the Samsung UR59C Curved Monitor is that it lets you connect two different devices to it. This lets you view input from both deices side-by-side on the screen simultaneously, at their native resolution.


Availability and Cost
Whether you are creating content or unwinding with a movie, this monitor promises to deliver an amazing experience.
The UR59C monitor will be available from February 24th 2019 for $499. You can pre-order the monitor on the official site or on Amazon.
Check it out and tell us what you think!