Apps are everywhere, seamlessly integrating into our daily lives and transforming industries in unimaginable ways. Now, the world of recruitment is experiencing its own revolutionary evolution through the power of innovative apps. At the forefront of this transformation stands Job Today – the freshest, easiest-to-use recruitment app that promises to redefine how employers connect with potential candidates. You can easily post a job for free in minutes on Job Today.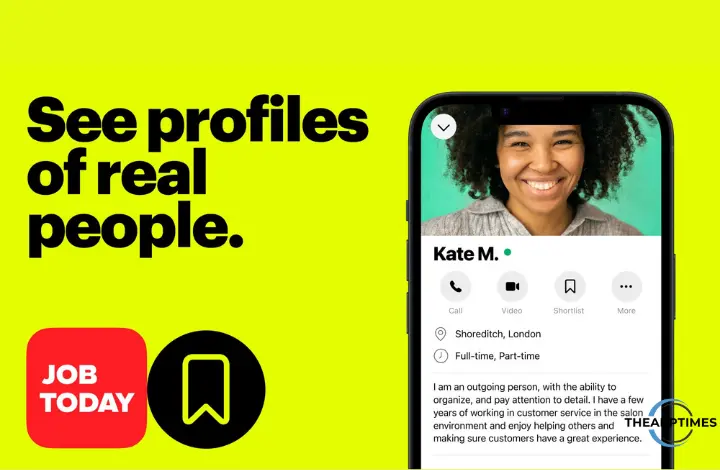 Streamlined Simplicity
In the era of app-driven convenience, Job Today emerges as a shining example of streamlined simplicity. Navigating the complexities of the hiring process becomes a breeze as employers effortlessly advertise a job listing and access candidate profiles, all through an intuitive interface.
This app brings the power of innovation directly to your fingertips, eliminating the convoluted hurdles often associated with traditional recruitment methods.
Revolutionizing Efficiency
Job Today's innovation is not only about convenience; it's about revolutionizing efficiency. Harnessing the potential of cutting-edge algorithms and user-centred design, the app empowers you to swiftly identify the ideal candidates.
Whether you're seeking specialized skills or a diverse pool of talents, Job Today's intelligent features enable you to make informed choices with precision and speed.
Connecting Innovation with Interaction
Innovation finds its ultimate expression in the way Job Today facilitates direct connections. In a digital landscape where personal interactions can feel distant, this app bridges the gap through its real-time in-app chat and video call capabilities.
Employers can now engage with potential hires on a deeper level through your job adverts, gaining insights that surpass the confines of a traditional CV.
Mobile-First: Embracing the Future
At the heart of Job Today's innovation lies its mobile-first philosophy. In an age where smartphones have become extensions of ourselves, the app ensures that your hiring journey remains seamless and accessible. This fusion of mobility and cutting-edge features opens up boundless opportunities for efficient and effective recruitment.
Charting a New Path
Innovation isn't just about doing things differently; it's about envisioning a brighter future. Job Today takes up this mantle by not only reimagining the recruitment process but also by empowering individuals to find purposeful employment opportunities.
Beyond merely filling job postings, this app aims to reshape the world of work. It is more efficient, connected, and rewarding for both employers and job seekers.
Wrap Up
As the world embraces the omnipresence of apps, Job Today emerges as a trailblazer. It is spearheading a new era in recruitment innovation. With its user-friendly interface, unparalleled efficiency, and commitment to fostering meaningful connections, Job Today stands as a testament to the transformative power of technology.
So whether you're an employer looking for the right candidate or a job seeker hoping to find jobs on Job Today, the path to a more streamlined, innovative, and effective recruitment journey is now at your fingertips. Embrace the future with Job Today and experience firsthand the transformative potential of app-driven innovation.