Microsoft's Skype has come a long way since it was launched in 2006. Close on the heels of its 10 year anniversary, Microsoft has announced that its mobile app for Android, iOS and Windows 10 will be getting an update, one that will allow users to do group video calls.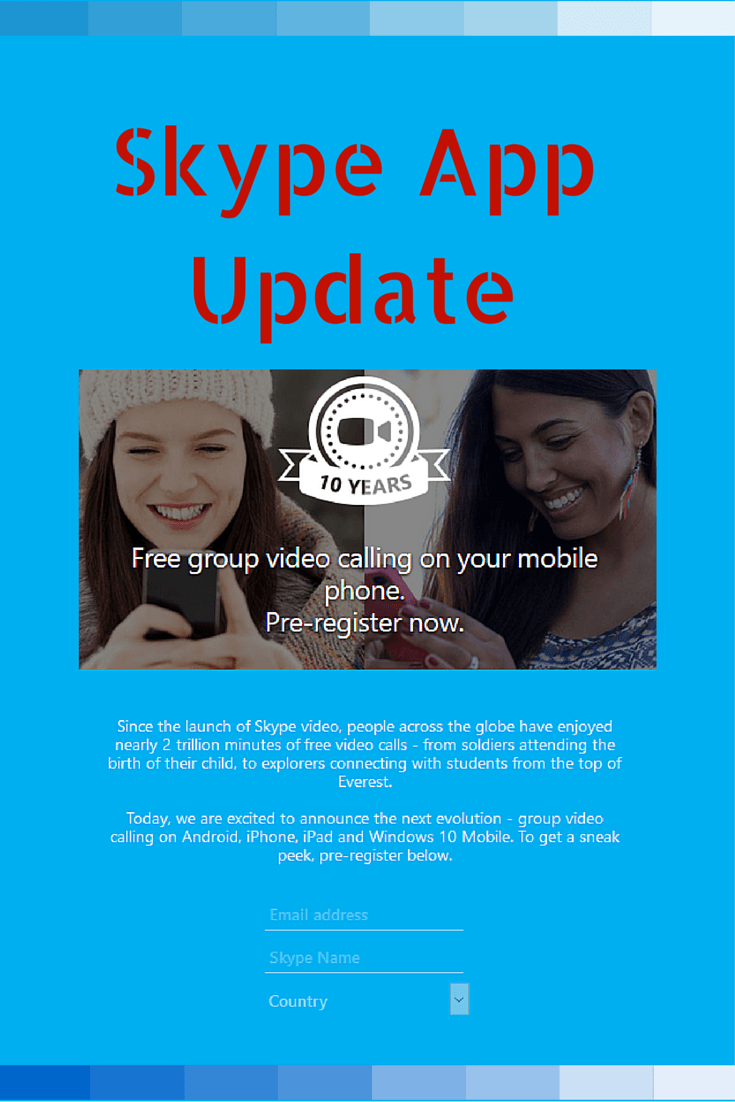 Skype has over a 750 million people user base on Android, iOS and Windows platforms and its popularity has meant that it has spread to various other platforms as well such as Skype.com, Outlook.com, and Xbox.
There is no information on when the update will happen, but the company is accepting pre-registrations for testing the feature. There is no word either on when the previews will happen, but if you are interested, you can find out by clicking the link below and registering for it.
Click here to preregister the Group Video Calling Skype update