?If you're one of the lucky individuals who have purchased the highly anticipated Samsung Galaxy Tab S9, then you're in for a treat. Packed with top-tier features such as a 120Hz Dynamic AMOLED display, the Snapdragon 8 Gen 2 for Galaxy chipset, 20% larger speakers compared to its predecessor, and the S Pen, this tablet is truly a powerhouse. However, to truly unlock its full potential, you'll need the right apps. In this article, we'll explore the best apps for the Samsung Galaxy Tab S9 that will help you make the most of this remarkable device.
The Best Apps for the Samsung Galaxy Tab S9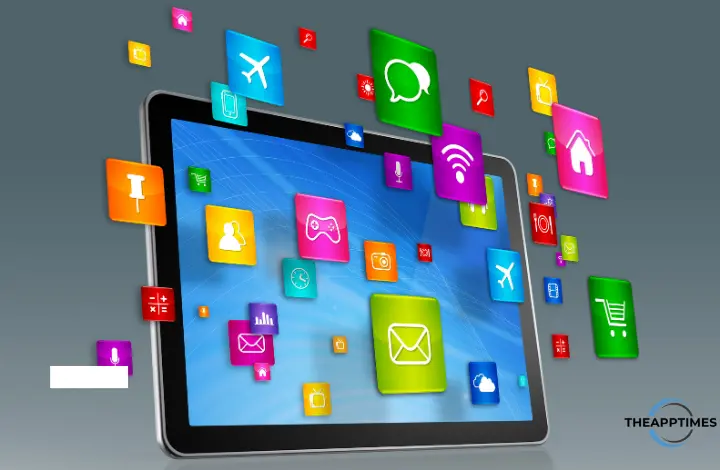 Adobe Apps: Unleash Your Creativity
When it comes to design apps, Adobe is the industry standard. With apps like Adobe Photoshop, Illustrator, and Lightroom, you can take your photo editing, graphic design, and digital art skills to the next level.
These apps are optimized for touch interfaces and work seamlessly with the S Pen, allowing you to create stunning artwork on the tablet's 2K AMOLED display. Adobe frequently updates its apps, ensuring that you always have access to the latest creative tools.
Additionally, Adobe's cloud-based services like Adobe Creative Cloud allow you to sync your work across multiple devices, making it easy to start a project on your Samsung tablet and finish it on your desktop.
LectureNotes: Simplify Note-Taking
If you're a student, teacher, or professional, LectureNotes is a must-have app for the Samsung Galaxy Tab S9. This app makes note-taking simple and efficient, allowing you to jot down notes using the S Pen.
It mimics the natural feel of writing on paper and supports multiple pages and notebooks, making it easy to organize notes. You can also import and annotate PDFs, allowing you to directly write or draw on your lecture slides or meeting materials.
LectureNotes even supports audio and video recording while taking notes, ensuring that you capture all the important details.
The app has various export options and compatibility with cloud storage services like Dropbox and Google Drive. This makes it easy to ensure that your notes are always backed up and accessible from any device.
RoughAnimator: Bring Your Drawings to Life
If you have a passion for animation, RoughAnimator is the perfect app for you. Designed specifically for tablets, this hand-drawn animation program allows you to create animations frame by frame.
With support for multiple layers, you can easily separate your animations into foregrounds, backgrounds, and characters. RoughAnimator offers a range of drawing tools and supports pressure sensitivity, making it ideal for the S Pen.
The app also allows you to import audio, so you can sync your animations with sound and bring them to life. Once you're done, you can export your animations as GIFs, MP4s, or image sequences and share them with the world.
Amazon Kindle: Your Portable Library
For avid readers, the Galaxy Tab S9 can serve as the perfect e-reader. With the Amazon Kindle app, you have access to millions of books, magazines, newspapers, and audiobooks in Amazon's vast library.
The tablet's large, bright display provides a crisp reading platform. Features like the blue light filter mode and night mode ensures a comfortable reading experience.
The Kindle app supports Whispersync technology, allowing you to sync your last-read page, bookmarks, and annotations across all your devices.
You can customize the text size, font, and background color to suit your preferences.
Plus, features like X-Ray and Word Wise enhance your reading experience by providing in-depth information and definitions as you read.
Feedly: Your Personalized News Feed
With Feedly, your Galaxy Tab S9 can replace your morning newspaper. This RSS reader aggregates all your favorite sources and topics of interest into one curated feed of articles.
Instead of jumping from one news site to another, Feedly simplifies the process by bringing everything together in one place.
You can follow as many topics as you want and easily sync your feed between devices. The app even supports integration with popular services like Evernote, Facebook, Twitter, and Pinterest.
With the ability to save articles and read them offline, you can catch up on your favorite news anytime, anywhere.
Conclusion
The Samsung Galaxy Tab S9 is a powerful tablet that offers a wide range of possibilities. With the right apps, you can unlock its full potential and take your productivity, creativity, and entertainment to new heights.
Whether you're a designer, student, animator, reader, or news enthusiast, the apps mentioned in this article will enhance your experience with the Galaxy Tab S9. So go ahead, explore these apps, and make the most of your new device.
Remember, there are many other great apps available for the Samsung Galaxy Tab S9, so don't be afraid to continue exploring and finding new ones that suit your specific needs and interests. The possibilities are endless, and the Tab S9 is ready to accompany you on your journey.