The Samsung Galaxy Z Fold 5 has taken the world by storm with its innovative foldable design and impressive features. If you're lucky enough to own this cutting-edge device, you'll want to make the most of its capabilities by downloading the best apps that are optimized for its unique form factor. In this article, we'll explore a range of apps that are perfect for the Galaxy Z Fold 5, from productivity tools to entertainment options. Let's dive in!
Best Apps for the Samsung Galaxy Z Fold 5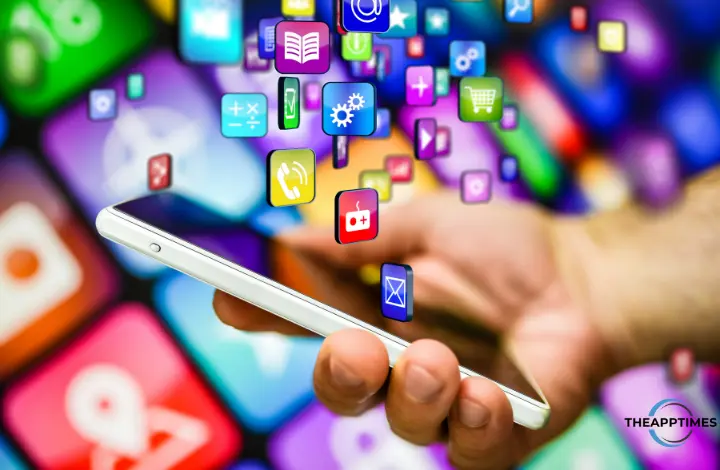 Reading Apps: Kindle and DocuSign
The Galaxy Z Fold 5's expansive 7.6 inch display makes it ideal for reading ebooks and signing documents on the go.
When it comes to reading, the Kindle app is a must-have. With its close-to-book aspect ratio and glare-free display, the Kindle app provides a seamless reading experience on the Fold 5.
Whether you're reading novels or comics, the larger screen size ensures that you don't have to constantly scroll or turn pages.
For business executives who frequently need to sign documents, the DocuSign app is a game-changer.
With the S Pen that comes with the Galaxy Z Fold 5, you can digitally sign documents with precision and ease. Simply open any form or document on the DocuSign app and use the S Pen to add your signature.
The app supports all major file formats. It also supports advanced features such as collaborative workflows and integrations with cloud services like Google Drive and Dropbox.
Artistic Apps: Sketchbook and PENUP
If you're an artist or simply enjoy doodling, the Fold 5's large screen and S Pen support make it an excellent canvas for creativity.
The Sketchbook app is a powerful tool for digital artists. It offers a wide range of brushes and helpful features like rulers and guides.
Whether you want to create a quick sketch or an elaborate art piece, Sketchbook has you covered. Its distraction-free interface allows you to focus on your art without any unnecessary clutter.
For those who want to explore their artistic side but don't know where to start, the PENUP app is the perfect place.
This official Samsung app serves as a social network for people who enjoy drawing. You can create and upload your artwork and participate in monthly challenges. Plus, you can even practice and improve your drawing skills with the help of easy-to-follow video clips. PENUP is suitable for artists of all levels, from amateurs to professionals.
Entertainment Apps: Spotify and Disney+ Hotstar
When it comes to entertainment, the Galaxy Z Fold 5 offers a truly immersive experience. Spotify, one of the world's leading music streaming apps, is perfectly optimized for the Fold 5's unique form factor.
You can access the mini-player on one panel while browsing albums, playlists, and artists on the other panel. Whether listening to your favorite tracks or discovering new music, Spotify on the Fold 5 delivers a seamless, engaging experience.
For those who enjoy movies, TV shows, and live sports, the Disney+ Hotstar app is a must-have.
With its vast library of content, ranging from superhero flicks to international sporting events, Disney+ Hotstar is perfect for the Galaxy Z Fold 5's 7.6-inch inner display.
Whether you're using your phone like a laptop or holding it in your hands, the app adapts to the Fold 5's Flex Mode. This lets you enjoy your favorite content in a convenient and immersive way.
Gaming Apps: Apex Legends and Riptide GP: Renegade
The Galaxy Z Fold 5 is not just a powerhouse in terms of design and display; it also packs a punch when it comes to gaming. With its powerful Snapdragon 8 Gen 2 SoC and stunning graphics, the Fold 5 delivers an exceptional gaming experience.
Apex Legends, a popular battle royale game, is the perfect choice for those looking for intense FPS gameplay and fast-paced combat. The Fold 5's unfolded state, combined with its foldable design, adds a unique touch to the gaming experience.
For fans of racing games, Riptide GP: Renegade is a top pick. This paid app offers thrilling hydrojet races through stunning environments, both in single-player mode and online multiplayer. With its immersive graphics and fast-paced gameplay, Renegade takes full advantage of the phone's hardware capabilities, providing an exhilarating gaming experience.
Productivity Apps: Todoist and Google Meet
The Galaxy Z Fold 5 is not just about entertainment; it's also a powerful productivity tool. Todoist, a popular task management app, is perfectly suited for the Fold 5's larger screen.
With Todoist, you can easily organize your tasks, set priorities, and collaborate with others. The app integrates seamlessly with other productivity tools like Outlook, Calendar, Slack, and Gmail, allowing you to streamline your workflow and stay on top of your tasks.
For virtual meetings and video conferences, the Google Meet app is a must-have. With its high-end optimization for the Fold 5, Google Meet delivers a seamless video calling experience.
You can prop up your phone on a table in Flex Mode and view meeting participants in the top panel. At the same time, you can access the meeting controls from the bottom panel.
Whether you're attending a business meeting or catching up with friends and family, Google Meet on the Galaxy Z Fold 5 ensures that you stay connected and engaged.
Customization Apps: Niagra Launcher
The Galaxy Z Fold 5's unique form factor presents some challenges when it comes to one-handed use. However, with the Niagra Launcher app, you can customize your home screen to make it more accessible and user-friendly.
This launcher lets you personalize your home screen layout to easily reach all corners of the screen with one hand. Niagra Launcher is a great tool for optimizing the Fold 5's user experience and ensuring that you can navigate your device effortlessly.
Conclusion
The Samsung Galaxy Z Fold 5 is a revolutionary device that opens up a world of possibilities. By downloading the best apps that are optimized for its unique form factor, you can enhance your productivity, creativity, and entertainment experience.
From reading apps like Kindle and DocuSign to artistic apps like Sketchbook and PENUP, there's something for everyone on the Galaxy Z Fold 5.
Whether you're a business executive, an artist, a gamer, or a multitasker, these best apps for the Samsung Galaxy Z Fold 5 will take your experience to the next level. So go ahead, explore the possibilities, and make the most of your new smartphone!