This is a guest post written by Rob W. from Expansys. If you would like to write for theapptimes, check out our Guest blogging guidelines. There is pretty much an app on the market to do everything nowadays. From something as pointless and trivial as being a virtual lighter to arming your phone with a state-of-the-art tracking device, there are literally hundreds of thousands to pick from. In this post I want to share with you some tips on choosing what apps you need for your phone or tablet device.

A common problem for iPhone users and owners of smartphones like the HTC Sensation is that with so much choice it can be difficult, time consuming and, sometimes, expensive to select which ones to buy and which ones to avoid. Fear not because help is at hand with this series of handy hints.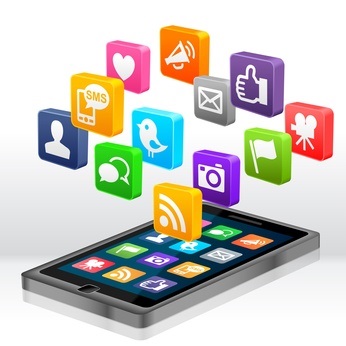 Given that you're more than likely to be parting with your hard-earned money every time an app catches your eye, it's obviously wise to do a little bit of research before clicking that 'buy' button. You may not even have to look that far for customer feedback as resources like the Apple App Store allow members of the public to post comments and rate apps out of five stars on the same page that you can purchase them. This is a useful enough starting place, but you'll probably soon notice that reviews are rarely adequately thorough and, as with a lot of things in life, it's always good practice to seek a second opinion. Or, for that matter, even a third and fourth.
It's a good job, then, that technology websites offering news and reviews of apps and other phone-related accessories are in plentiful supply. The Daily App Show is one such site. It's a clear and concise reference point for all the latest Android, iPhone and iPad apps in line for release. What's more, it has its own app, offers designated podcasts focused on app news and reviews for Android, iPhone and iPad users and has the added bonus of app review videos through their own YouTube channel. There's also a newsletter to which you can sign up to receive details of all this and more to your inbox. You might also want to keep your eyes open for 'free app Friday', which is pretty self-explanatory.
iPhone and iPad users should also check out What's On iPhone for reviews of the new releases. A nice little feature on this website comes in the form of the 'quick take' at the end of the review that gives a neat overview of the product and answers some of the key questions that arise when buying apps – Would I buy again? What do I like? What don't I like? It's exactly this kind of guidance that some of us need, although a lot will depend on personal preference so don't necessarily be put off by negative comments. Word of mouth could ultimately sway your decision on an app so it may also be an idea to have a quick rummage around any relevant forums.
And, of course, don't forget to stay logged on to The App Times for more app-related tips and advice.
About the author
Rob has been writing for Expansys for 2 years on the latest tech and gadget news. He is a regular at technology conferences and trade shows which means he can be first to get his hands on the newest releases from all the top manufacturers.