The team at Microsoft has been making big announcements of late regarding its various product releases. E3 saw the announcement of the Xbox SmartGlass App, which was followed by the launch of Microsoft Surface tablet. On the heels of the tablet launch, Microsoft demonstrated the new features of Windows  8 Phone and in this post we'll take a look at some really cool new features of Windows Phone 8 that users can look forward to.
Top Features of Windows Phone 8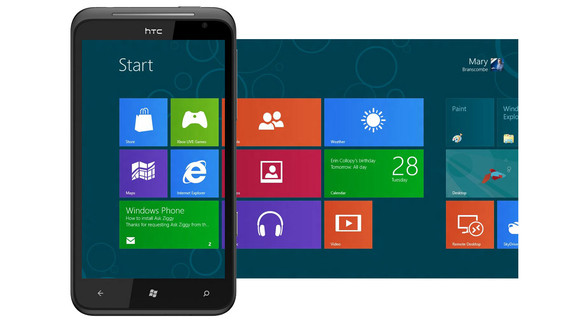 Portability: NT kernel is now in use on the Windows Phone 8. This platform has replaced the previous version and it givers developers the additional freedom to create apps for the desktop version of the OS to be able to port it to the Windows Phone 8.
Processors: Improvements in hardware means that Windows Phone 8 supports more processors now. Quad cores, dual core, octal core all the way to 64 core processors are just a few of the supported processors on this new OS.
UI: Another notable feature is the new start screen, which is not available in previous versions of Windows phone.  The ability to resize Live Tiles according to how important they are to you is the coolest feature of the phone yet.
SD Support: For those who need expandable memory on their gadgets, Windows Phone 8 has an SD support of up to 8GB. There is big room for storage making it easy to expand the memory to something significant.
Skype integration: Skype's integration with the VoIP is a great feature. If you do not have a clue of what you are capable of doing with this, it simply means that the Skype app connects with the phone dialer, a feature that is not present in any other competing OS like Android or iOS.
Multitasking: Full background multitasking is now possible. This was not available in previous OS versions and you can now have apps running in the background, something that Android users have been enjoying for awhile now. This makes the Windows Phone 8 a more useful and time conscious device. You do not need to close an app because you have received a text message; you can read the text message as the app runs in the background!
Nokia Maps: Microsoft has given preference for Nokia Maps instead of Bing, meaning you can now get turn by turn navigation instead of just basic directions. Plus there's also support for offline maps.
Wallet: You no longer have to carry a wallet with you. Windows Phone 8's Wallet stores all your credit and debit card details, coupons and loyalty cards and let you pay for stuff right from within your smartphone. What's more, you can use the Wallet to make in-app purchases too!
NFC sharing (wireless): Just like the Android Jelly Bean, users can share data on the Windows Phone 8 with another Windows Phone 8 device simply by tapping together both devices.
Support for Direct X: Windows Phone 8 supports Direct X and this means you get better or rather richer graphics for gaming on your Windows Phone 8.
New Camera Features: Windows Phone 8 includes several new features and improvements including the ability to take panoramic photos and the Smart Group Shot feature that takes a combination of shots and then combines the best elements of all pictures to create the best looking image.
Business Hub: Windows Phone 8 lets companies create their own hubs to interact with employees such as send news and alerts or suggest apps to download and use.
Internet Explorer 10: Users can get the benefits of JavaScript and HTML5 by using the Windows Phone 8's default browser, Internet Explorer 10. There's also added protection by way of a SmartScreen anti-phishing filter that can block malicious websites while you browse.
The Windows Phone has come a long way since it was first launched, but will it make a mark in a world dominated by Android and iOS? Are you looking forward to the next level of Windows phones? Let us know in the comments section.
Author Bio : I am John S Lam from Pass Certification; it gives 100% guaranteed success in your CCNP Voice Certification Preparation exam. Let's take benefit of MCP Certification Preparation Exams material efficiently and get guaranteed success. Check out free demo of all certifications Exam.