If you shoot a lot of iPhone videos, one of the biggest pain points you'll encounter is the lack of image stabilization. One accessory that can stabilize your footage and create professional looking content is a gimbal. A gimbal is a device that allows a body to incline freely in any direction so that it remains at level when its support is tipped. If you are looking to invest in a good quality gimbal to stabilize your smartphone captures, these top gimbals for iPhone are worth picking from.
Top Gimbals For iPhone to Stabilize your Smartphone Captures
DJI Osmo Mobile 3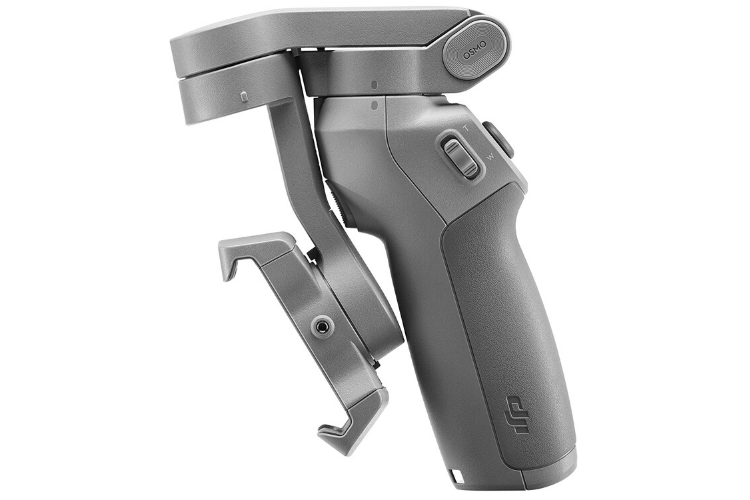 If you want to take perfect videos when on the move, the DJI Osmo Mobile 3 is definitely one to consider. It is lightweight, weighing about 405 grams and supports compact folding for easy portability.
It is designed with an ergonomic grip, allowing you to hold it for long hours comfortably. Plus, you can even use it on one hand thanks to the intuitive buttons and functions designed for such convenience. Selfie fans will appreciate the Gesture Control feature that lets you take selfies using a simple gesture.
ActiveTrack 3. 0 is another awesome feature that uses deep learning and computer vision algorithms to help you capture scenes that require fast movement using triggers or gestures.
The Osmo 3 also comes with several built-in templates that makes it easy to get your footage social media ready. The templates automatically add movement, music, and other effects to deliver a polished result.
Why Buy the DJI Osmo Mobile 3?
Lightweight, compact and portable
Ergonomic
Template ready
Comes with Gesture controls
Easy to use single handed
Cinematic captures possible
The DJI Osmo is priced just over $100 on Amazon.
Zhiyun Smooth 4 3-Axis Handheld Gimbal Stabilizer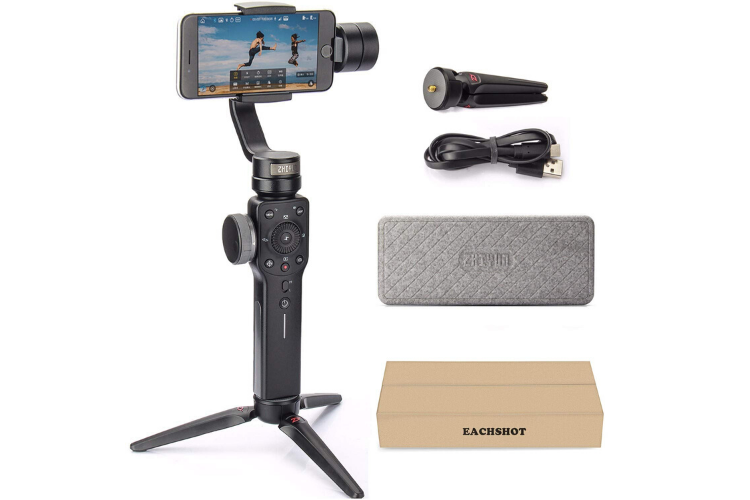 The Zhiyun Smooth 4 3-Axis Handheld Gimbal Stabilizer sports a stylish control panel with trigger buttons on its back. This handy design makes it easy to recognize and switch between different gimbal modes. This panel gives you better control over the stabilizer and mobile camera directly with hot-key buttons.
The gimbal can deliver smooth footage and track objects with better precision, once you've framed the object you want to track. The device also supports advanced shooting techniques including Timelapse, Moving time lapse, Freestyle time lapse, Hyperlapse, Motionlapse and Slow-motion. The device can run for 12 straight hours without a charge.
The battery indicator lets you know how much power is remaining. As far as charging goes, you can do it via a portable power source while the phone can be charged by the stabilizer via USB port.
Why Buy the Zhiyun Smooth 4
Supports two-way charging
Designed for easy switching between gimbal modes.
Includes tripod
Supports most popular capture modes
12 hours battery life
The Zhiyun Smooth 4 costs around the $120 mark on Amazon.
Hohem Isteady Mobile Plus 3 Axis Gimbal Stabilizer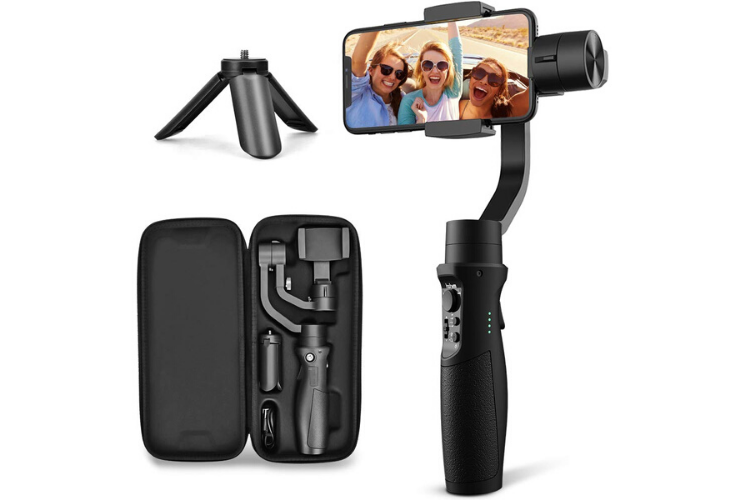 Hohem's newly upgraded Isteady Mobile Plus gimbal has plenty of great features you'll love. A new 3D Inception Mode lets you vertically rotate your phone 360° spontaneously when filming videos. In the Sports mode, you can capture smooth, shake-free footage when running, cycling outdoors or traveling over rugged terrain.
Slow motion recording, Beauty retouching, 360°panorama, face/object tracking, time-lapse recording and panning mode can be done via the smartphone app. The 4000mAh battery promises 12 hours of running time. What's more, you can also use the gimbal as a power bank and charge your camera by the USB power output port.
Why Buy the Hohem Isteady Mobile Plus?
Includes several time lapse features
4 different shooting modes
12 hours battery life
The Hohem Isteady Mobile Plus 3 is available on Amazon for just under $100.
FILMTACY 3-Axis Gimbal Stabilizer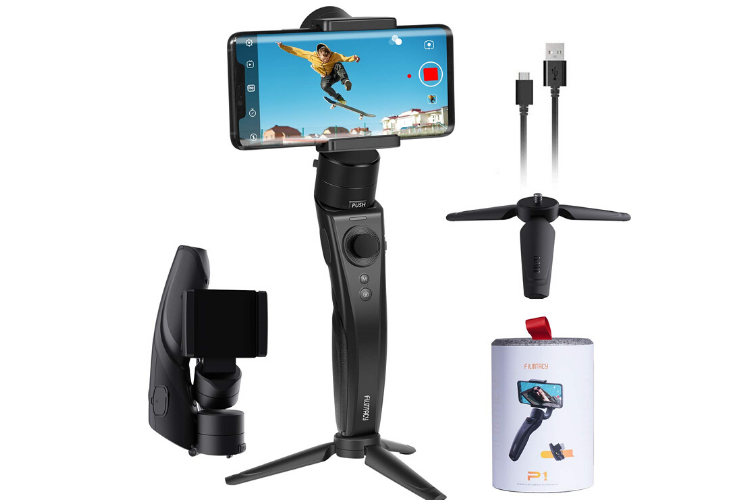 The FILMTACY 3-Axis Gimbal Stabilizer has great functions that let you take perfect 180° panoramas, timelapse shots and slo-mos. Its 3 axis anti-shake function lets you capture smooth, non-shaky footage even when you are on the move. With the official ZY Play app, you can control the gimbal stabilizer in a number of ways to enhance the quality of your footage.
The gimbal also comes with an extendable rod that can be adjusted to get the best shots. You can charge the gimbal via USB cable by portable power bank, and you can also charge your phone via the USB cable. When not in use, you can simply fold and store it in a compact mode.
Why Buy the FILMTACY 3-Axis?
Ergonomic
Supports two-way charging
Supports horizontal and vertical shooting
Has a 3 axis anti-shake function
Includes tripod
The FILMTACY 3-Axis Gimbal Stabilizer is also available on Amazon at just under $100.
What Do You Think?
We hope you find something in our list of top gimbals for iPhone that suits your needs and budget. If you bought yourself a gimbal that you are very pleased with, do share your views with us in the comments section below.